Organization.
It's on every homeowner's endless to-do list. While we don't have a one-size-fits-all solution for you, we do have some top product picks that will help you get and, most importantly, stay organized. So many exciting new features are being incorporated into everyday furniture that really make life easier. So without further ado, let's highlight our top product picks.
#1: Marion Cocktail Table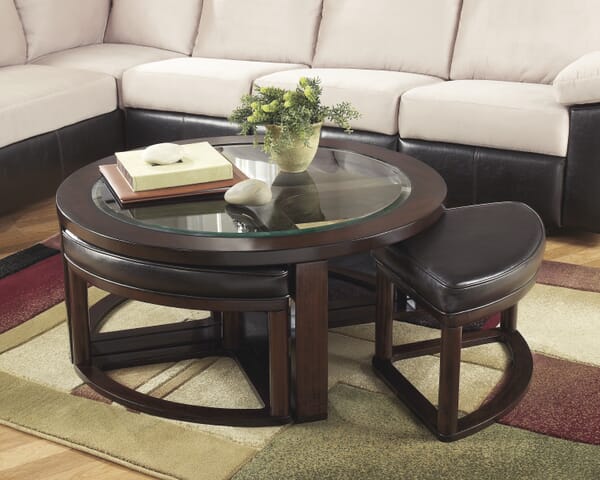 When is extra seating ever a bad thing? Our Marion Cocktail Table With Stools is a casual cocktail table that cleverly hides four stools that can be pulled out at a moment's notice. Ideal for small spaces, this cocktail table takes up minimal space when the stools are tucked away while creating additional seating in a pinch. You no longer have to worry about cluttering your living area with clumsy fold-up chairs that take up valuable space in your closets, leaving room for all of the things you'd like to be storing in there.
#2: Youth Organizer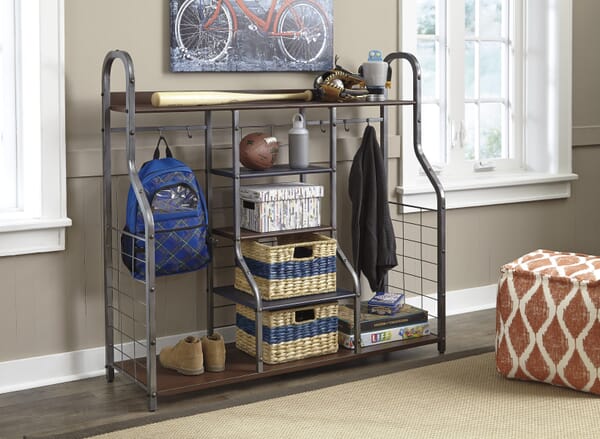 We're willing to bet that if you have kids living in your home, you can use all the storage help you can get. Help them stay organized with a unique storage solution like our Youth Organizer. It attractively lets them hang jackets, store backpacks and belongings, and show off their new shoes all in one place.
#3: Shelby Cocktail Table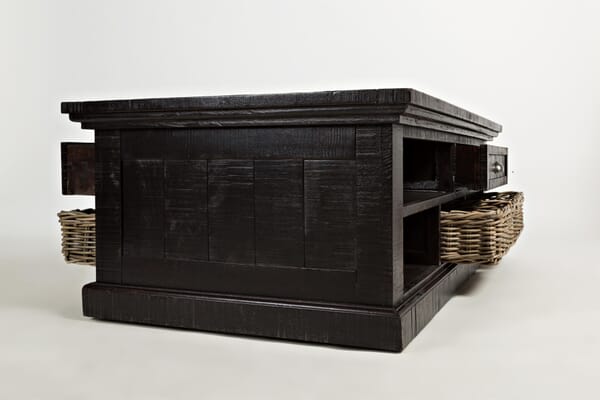 A combination of solid mango and Kubu rattan baskets, our Shelby Collection includes storage and accent solutions of various sizes and shapes. With unique features like pull-through drawers for easier access and full-size baskets, Shelby helps to add functional storage to your space while adding textured style. Look for this new collection to arrive in the next month.
#4: Sheraton Storage Bed
Who couldn't use a little extra storage space in the bedroom? Whether it's for seasonal items, bedding, or overflow from everything that didn't fit into your dresser, nightstand, or chest, we love the incorporation of functional storage drawers under your bed. Our Sheraton Storage Bed does an excellent job of making the two full-extension underbed drawers a seamless and stylish integration.
#5: Maude Power Chairside Table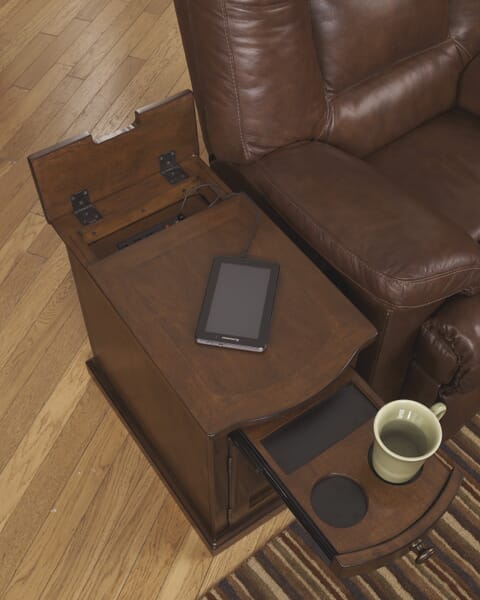 We all have one: the cluttered corner where our electronic devices get charged. But why not charge your devices while having them within arm's reach as you relax in your favorite recliner or chair? Our Maude Power Chairside Table collection is designed to help you do just that. Featuring a hidden flip-up top panel that reveals a power port, you can easily charge your phone or tablet. Also included are nifty features like a pull-out drink tray with remote cubby, rear magazine file, and hidden storage behind lower front door.