At WG&R Sleep Shop you can rest assured you're getting the best selection at the best price. In fact, we are the only mattress retailer to offer all America's best brands including Sealy and Tempur-Pedic®, along with WG&R Factory Direct: Wisconsin's #1 selling factory direct mattresses. Start your search online or at one of our locations in Green Bay, Appleton, Oshkosh, Sheboygan, Manitowoc, and Fond du Lac.
---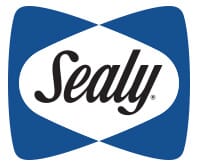 Sealy's dedication to help the world sleep better started in 1881 when Daniel Haynes, a cotton gin builder, filled a request for a cotton filled mattress. The Sealy, TX, native quickly watched his mattress orders grow exponentially, leading to more innovations and several patents. Daniel Haynes sold his patents to a Texas-based company that kept the Sealy name fifteen years later.
Shortly after, executive Earl Edwards penned the famous slogan, "Sleeping on a Sealy is like sleeping on a cloud."Since then, the company has experienced several milestones, including the introduction of the popular Sealy Posturepedic mattress and the introduction of the king-sized bed, being the first mattress company to display and advertise one. WG&R Sleep Shop stocks an impressive lineup of Sealy mattresses so that you too can know what sleeping on a cloud feels like.
---

The Nectar journey started with wanting to create the most comfortable mattress at an affordable price. Working closely with production facilities around the world, Nectar ensures that only the highest quality materials are sourced for their mattresses. All materials are tested several times throughout the production process, and each mattress is carefully inspected as it leaves the production line. Our WG&R Sleep Shops are proud to carry this nationally recognized mattress in a box.
---

Tempur-Pedic®'s story started in the early 1970s with the development of a pressure-absorbing material at NASA that would help cushion and support astronauts during lift off. The material was unique because it was pressure sensitive and evenly distributed body weight. It wasn't until the 1980s that the material was released to the public, which is when it ended up in the hands of a couple of Swedish scientists at the helm of a merge between Sweden's Fagerdala and Denmark's Dan-Foam. For nearly a decade, these scientists perfected the TEMPUR material for use in mattresses.
In 1992, Lexington, KY, resident Bob Trussell visited Denmark and met with the scientists. With the realization that he could bring this technology back to the US to help people sleep better, Trussell started Tempur-Pedic®. Tempur-Pedic® built facilities in Duffield, VA, and added a second fabrication plant in Albuquerque, NM. Eventually, a merger occurred between Tempur-Pedic® and Dan-Foam, creating a global company headquartered in Lexington that focused on a growing line of sleep products. Tempur-Pedic® has a single focus – help people sleep better. Here at WG&R Sleep Shop, we want to help you sleep better, too, which is why we carry and highly recommend the Tempur-Pedic® mattress for the ultimate sleep experience.
---

An elevated life begins with the sleep you deserve. DreamCloud crafted a hybrid mattress to give every style of sleeper a luxury sleep experience for less. Thoughtfully designed, each mattress is hand-stitched by skilled artisans and offers the perfect balance of contouring support, plush comfort, and bounce. Elevated comfort, globally-sourced premium materials, and a lifetime value make DreamCloud stand out above the rest. Our WG&R Sleep Shops are proud to carry this premium hybrid mattress in a box.
---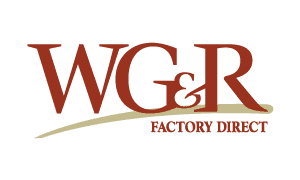 WG&R Factory Direct mattresses are not only made in the USA, but built right here in Wisconsin.  We manufacture our mattresses in a 40,000 square foot factory in Two Rivers, Wisconsin just hours away from our store locations. Our WG&R mattress factory has no brand marketing costs, no middle management and no corporate overhead, allowing us to pass factory direct savings and quality on to you.We use only the finest raw materials and source most of them from other Wisconsin companies. We are proud to feature WG&R Factory Direct mattresses  in all of our store locations and stand behind our mattresses with an industry leading warranty.
---
Handcrafted at the WG&R Mattress Factory in Two Rivers, WI, August Haven is our most luxurious mattress line yet. Modeled after the construction methods and materials used by national luxury mattress brands, the August Haven line boasts quality and craftsmanship. With a combination of high-quality materials – many of which are locally sourced – and meticulous attention to detail, we are able to produce a premium mattress at an affordable price. From the high-density coil count to the skillfully applied hand-tufting, every detail that goes into an August Haven mattress adds to its superior quality, comfort, and durability. Visit any WG&R Sleep Shop to experience this premium line.