Spring is (finally!) here, and we're so excited to debut all of the fresh looks that have been arriving. From neutral palettes to fashion-forward designs, we're sharing just a few of our favorite looks for the season. For even more spring-ready looks, view our Spring 2017 Lookbook.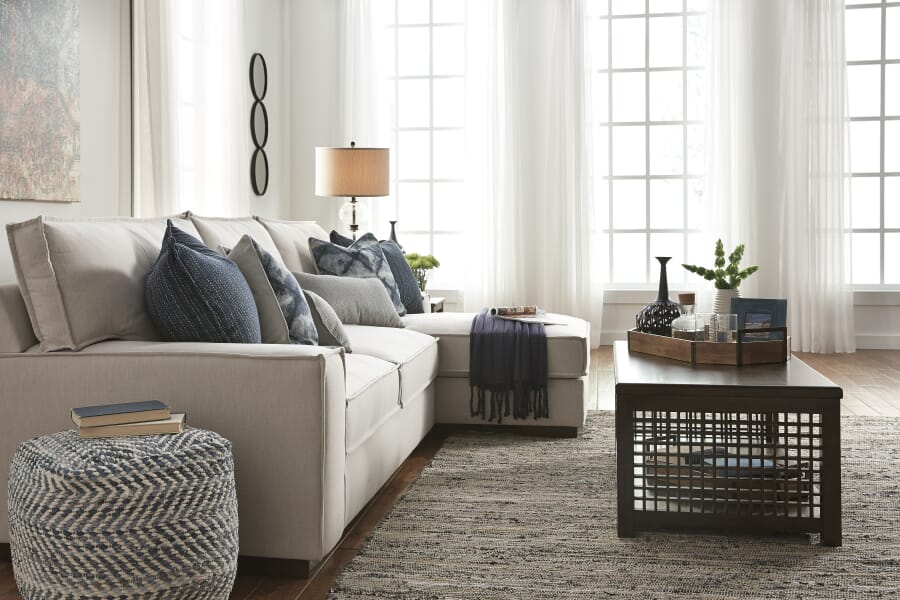 We love how bright and airy our Harrier 2-Pc. Sectional looks in this space. With its modern simplicity in styling and neutral high-performance fabric, Harrier is a perfect fit for those who have kids or pets and don't want to sacrifice on style. The varying shades of blue found in the accent pillows elevate the look and make Harrier feel even more cozy and inviting.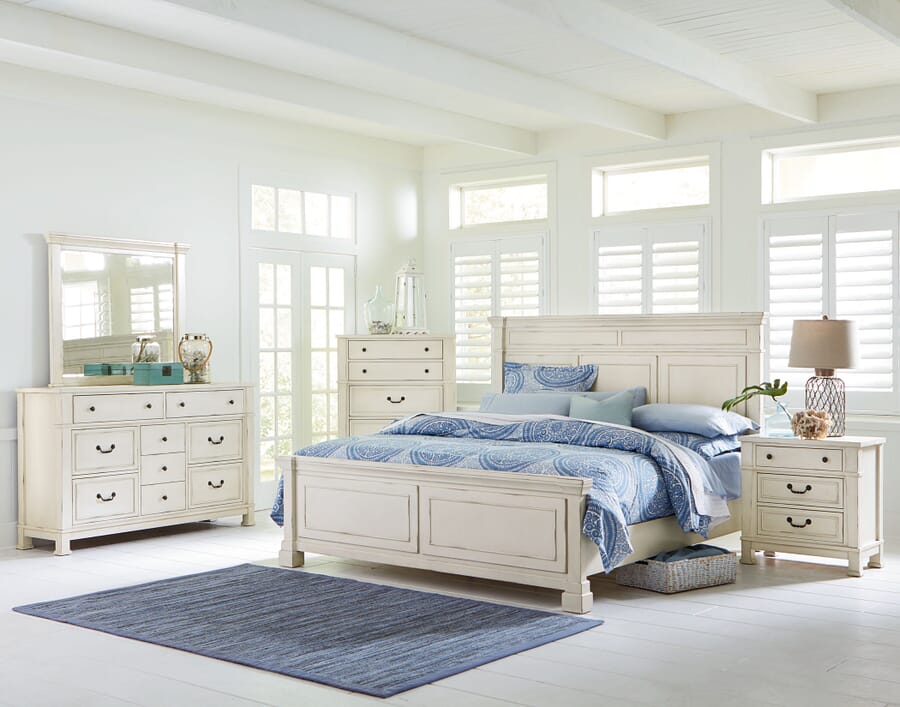 Our Emma Collection is a refreshing update for any bedroom. Featuring a vintage white finish and flat mantle style crowns, Emma is a breath of fresh air. We love how it is reminiscent of a quaint weathered cottage along a serene waterfront, and can easily see how walking into a room with the Emma Collection would feel like a retreat from your busy everyday.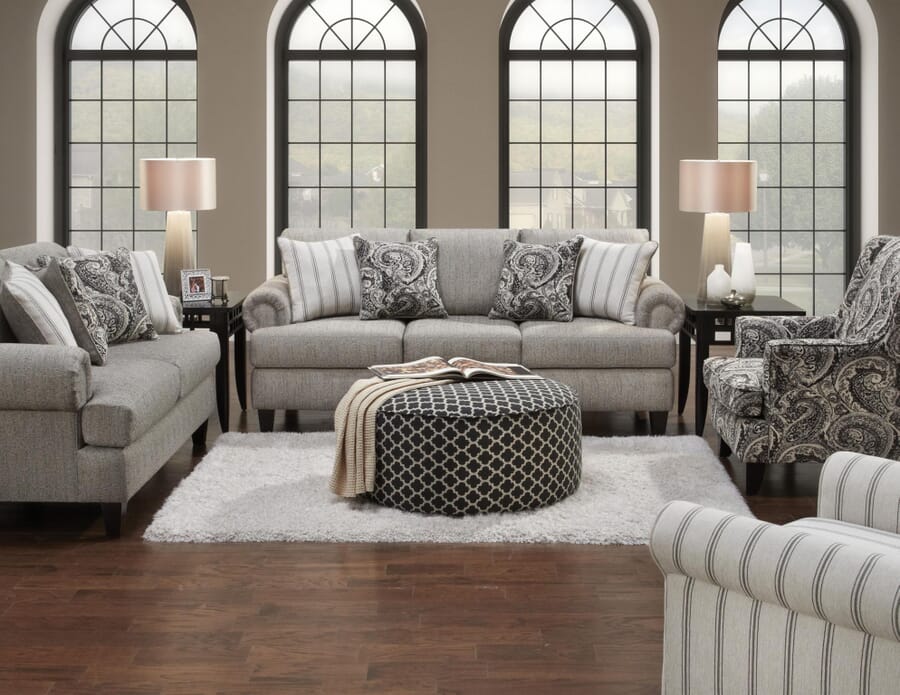 A unique take on the ever-popular neutral, our Brussels Collection mixes gray, white, and black for a dramatic yet easy-to-love look. Casual styling makes it easy to incorporate into your existing decor, while the bold graphic prints found in the accent pieces make this look truly stand out for all the right reasons.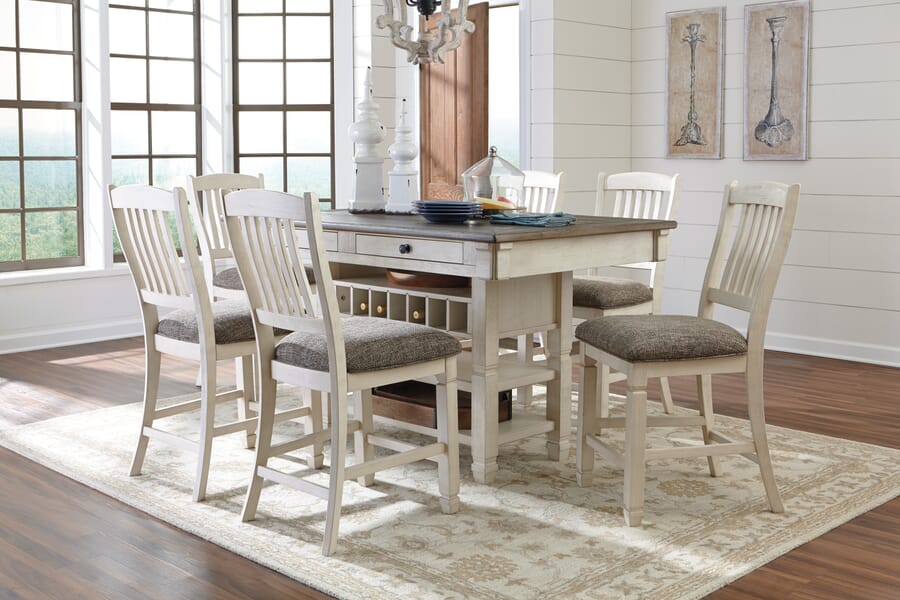 Taking a cue from the popular rustic farmhouse craze, our Dolan counter height dining collection is a lightened up look for spring. Featuring a distressed planked top, antique white finish, and vintage charm, Dolan is as stylish as it is functional. Perfect for your impromptu gatherings with family and friends, Dolan serves up casual entertaining with six built-in drawers and a built-in wine rack.