You take relaxation seriously, so we do, too. When you want to maximize your downtime, you need something that will combine all the features you want and need into one comfortable and durable piece of seating.
One of the hottest growing furniture trends in the last few years has been the popularity of power reclining seating. We completely understand the appeal; after all, why choose between buying a sofa or a recliner when you can have both in one piece of furniture? And with advanced technological and convenience features built in – like storage consoles, USB ports, cupholders, power headrests, and mood lighting – it's no wonder this furniture category has taken off.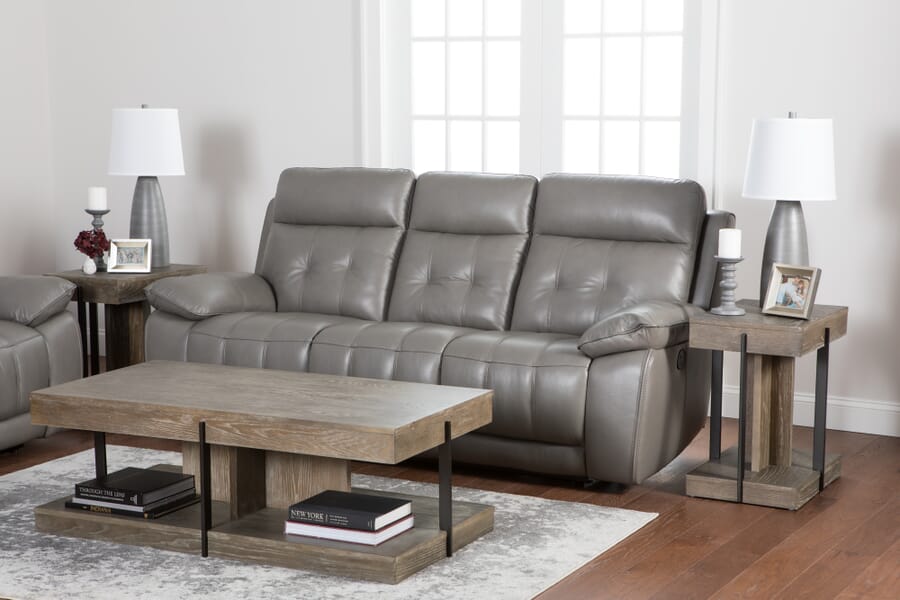 Our 100% leather seating Bally Power Reclining Sofa features comfort and convenience features like built-in USB ports
With power-operated reclining sofas, everyone in the family can enjoy the comfort and built-in relaxation of a recliner. Our large selection of power reclining sofas and sectionals takes your relaxation game to a whole new level. And with 11 power reclining sofas in our lineup under $999, it's easy to get charged up about enjoying the best of both worlds without breaking the bank! Here are just a few of our favorites.
Best for Movie Nights: Layla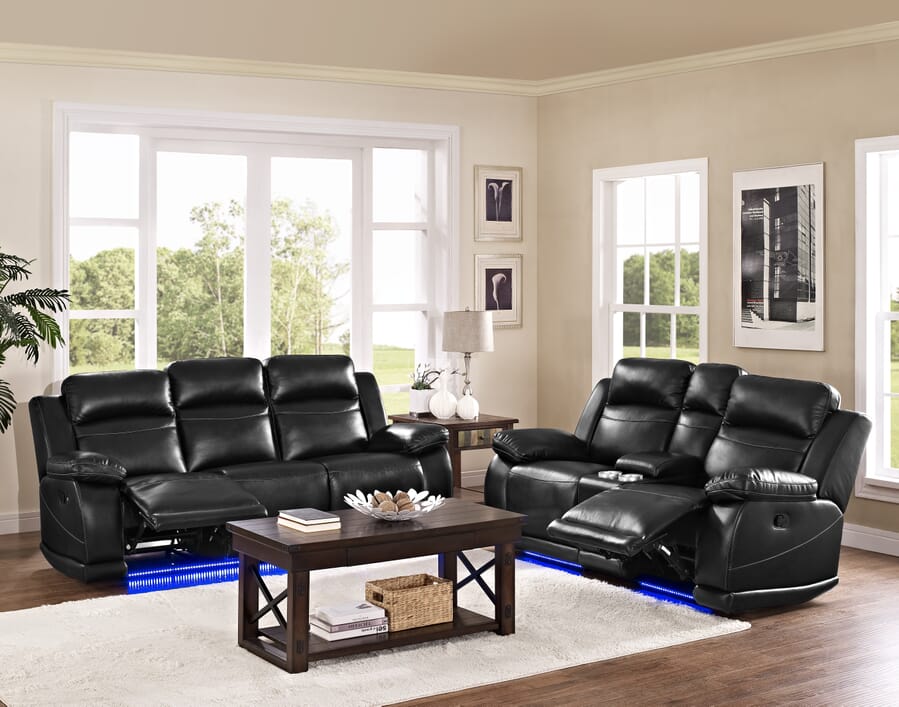 Are you ready for a seating experience like no other? Our Layla Power Reclining collection features a black polyester/polyurethane cover for comfort and style. And when you're ready to kick back, relax, and put your feet up, utilize Layla's convenient power touch controls, memory foam seating, and lighted cupholders in the loveseat. Turn up the wow factor during family movie nights and power on the blue cinematic lighting under the base.
Best for Watching the Game: Bradley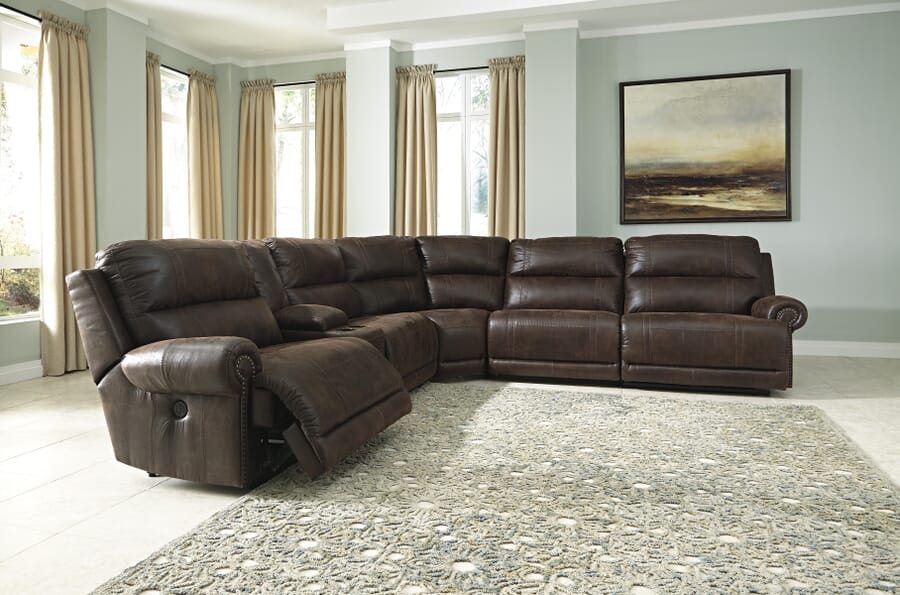 If you're looking for the ultimate spot to relax, recline, and lounge when you're watching the game, you'll love our Bradley 6-Pc. Power Sectional. Its spacious configuration has got everything covered, including two zero-gravity power wall recliners and a dropdown storage console with cupholders and USB ports.
Coming Soon: Aubry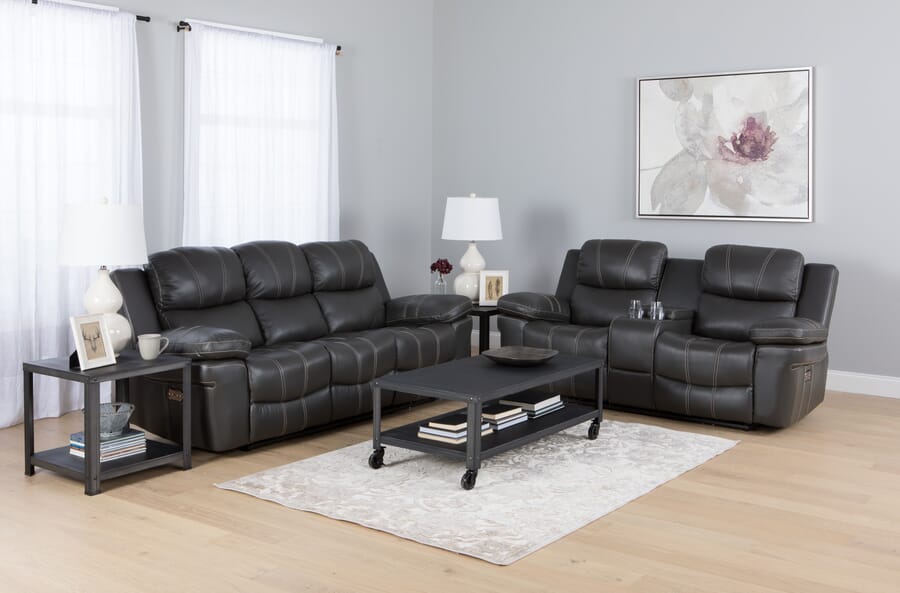 Here's a special sneak peek of our Aubry Power Reclining collection that will be arriving soon to a WG&R store near you! Aubry comes in gray or brown and features 100% leather seating. Standing apart from all the rest, Aubry also has state-of-the-art design with dual power control mechanisms, built-in USB ports, power headrest and footrest with dual button-operated memory settings, and a dropdown snack tray in the loveseat. All for an amazing Power Buy price of only $999 for the sofa!