There is no denying that summer is the season of fun, but there is also something to be said about a return to our normal routines. If you have kids, you already know a big part of having a sense of normalcy is when the kids are back in school.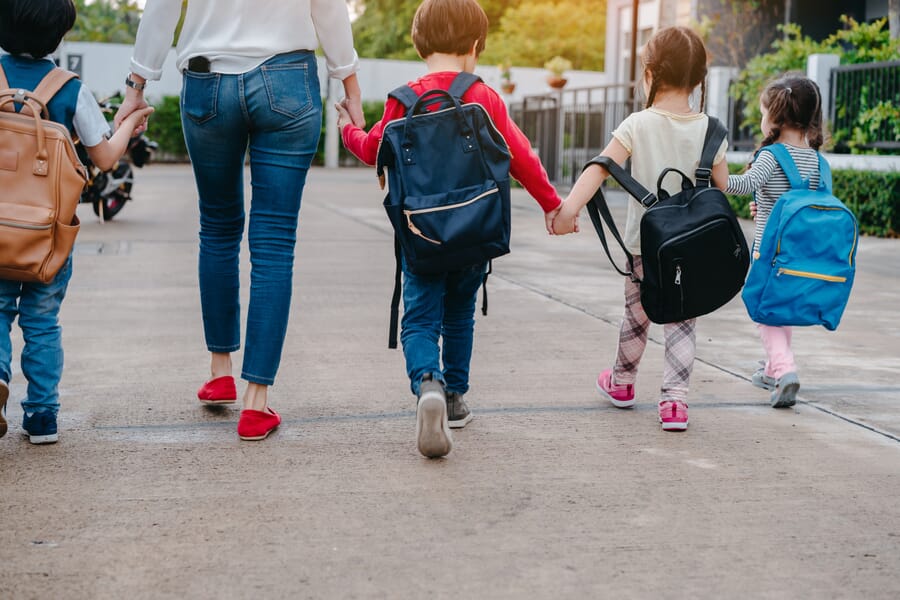 Your school supply checklist is conquered, new outfits are on standby, and the excitement of a new school year is in the air. So how do you make this school year the best one yet for the entire family? Our spin on the essential back-to-school shopping list goes beyond pencils and paper and extends throughout your entire home.
Back-to-School Home Shopping List
A go-to organization solution.

Doing homework will be a breeze! From textbooks to at-home school supplies, life will be so much easier with a little help from our Hedron cube organizers. They come in a variety of configurations and sizes to give you as much space as your kids need to stay organized. Open display shelves make it easy to keep everything in its place and in plain sight so they're easy to find when needed.

A place to study.

A simple desk that provides ample workspace and a small footprint deserves an A+. Our Cheri Desk is exactly what your child needs to get homework done without taking over your dining table or kitchen counter. Available in Black or White, Cheri even includes a small basket for keeping loose homework papers or school supplies within reach during study time. Plus, it's small enough to fit in your child's bedroom or a small nook in a quiet spot in the house.

A place to rest (with a twist).

A good night's sleep means better grades, right? Why not make sleep something they look forward to with an awesome bed they can draw on.

Yes, you read that correctly.

Our Gallery Loft Bed has chalkboard panels along the sides where your little scholar can doodle, write notes, or wake up to a motivating quote. How fun is that? Plus, you can customize this bed by adding optional storage boxes or bookcases underneath for extra organization.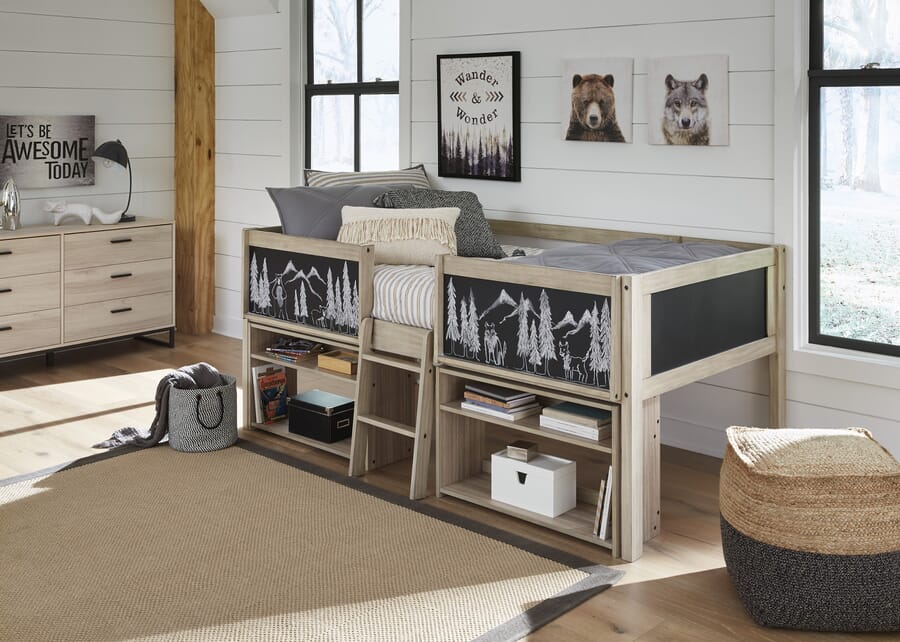 A place for family time. 
School is important, but so is your time spent together as a family. Whether you're taking on the family in a competitive game night or streaming the latest family-friendly movie, the time you spend together should be memorable and comfortable. Seating with built-in comfort and convenience features like cupholders, USB ports, storage compartments, and power recliners, make your downtime the quality time it should be.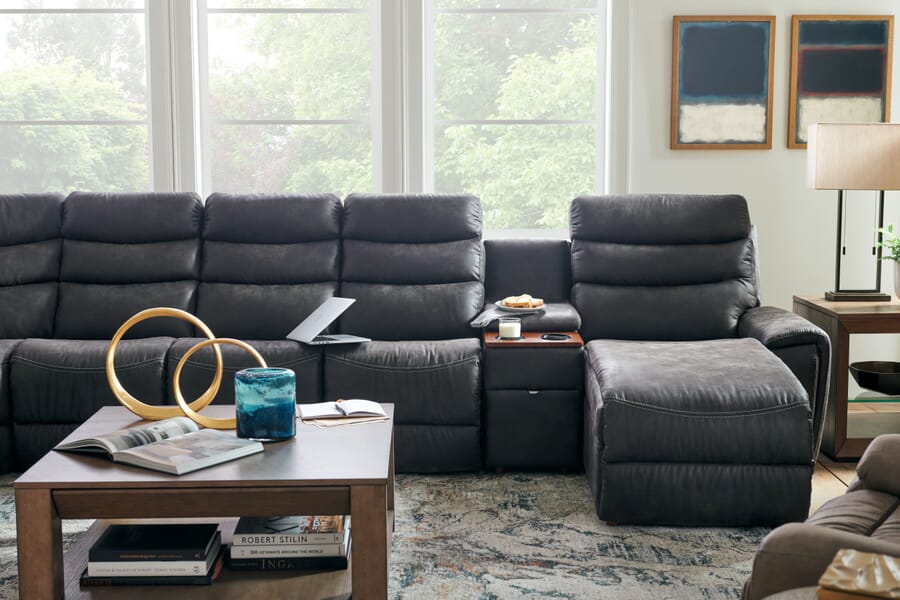 Here's to a great school year!