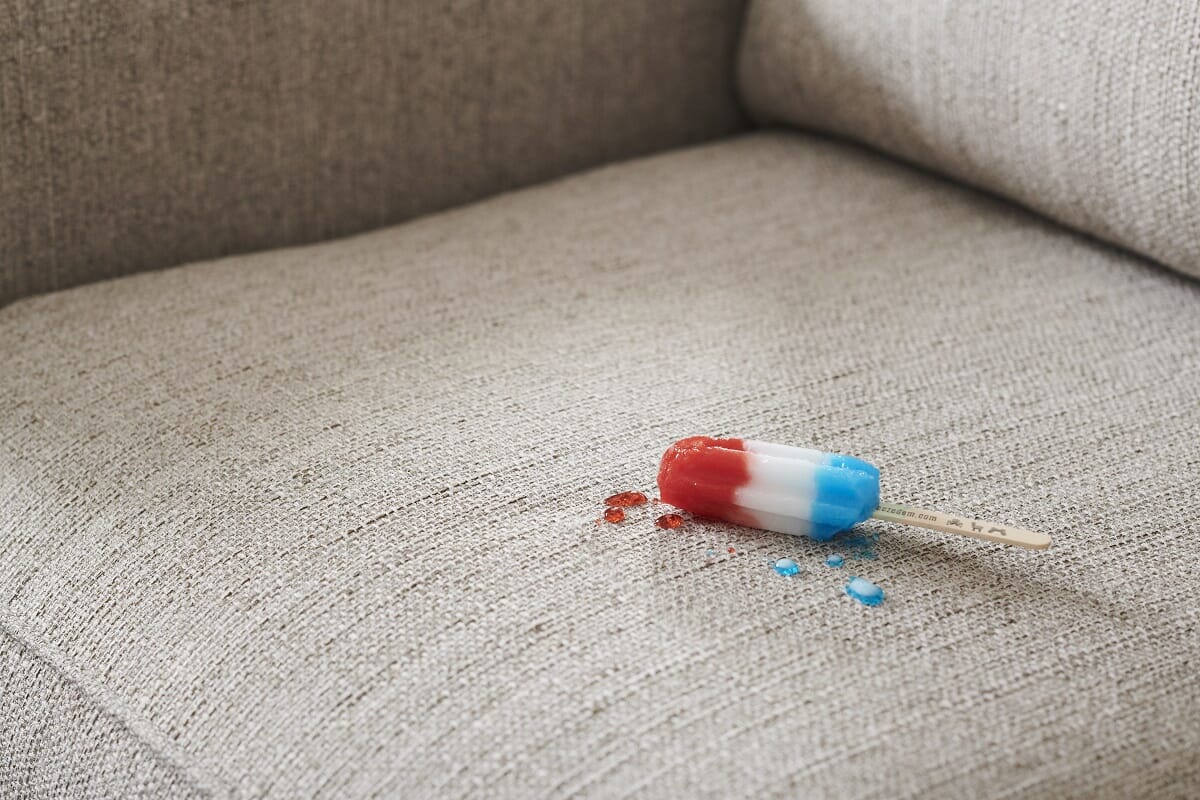 "We'll never be able to have nice furniture because…
…we have kids."
…we have pets."
…our guests spill too often."
Sound familiar?
If you answered yes to any of these, we have good news for you—when life happens, it doesn't have to ruin your furniture. There's no need to worry about spills, stains, or everyday wear and tear with durable performance fabrics.
What Are Performance Fabrics?
Popsicles are no match for performance fabrics!
Simply stated by one of the leading performance fabric manufacturers, Revolution Performance Fabrics®, "performance fabric is a term used in the furniture industry to describe fabrics that are easy to clean and withstand the wear and tear of everyday life. Simple stains should be able to come out with a little water and blotting. Tough stains like coffee, cupcakes, and dirty paws, should be able to come out with some household or upholstery cleaner. Performance fabrics should also resist abrasion over the long term. You shouldn't see the fabric start to fall apart after a year of use. Performance fabric is the best choice for high traffic areas and living spaces needing to stand the test of time."
There are several performance fabric manufacturers, such as Revolution Performance Fabrics®, iClean™ by La-Z-Boy, Nuvella, Sunbrella, and Kid-Proof by Rowe. Each one claims to protect against accidental spills and stains better than the others, but the truth is that all of them provide the everyday defense you need to guard against whatever life brings.
Here's a breakdown of some of our favorite performance fabric lines.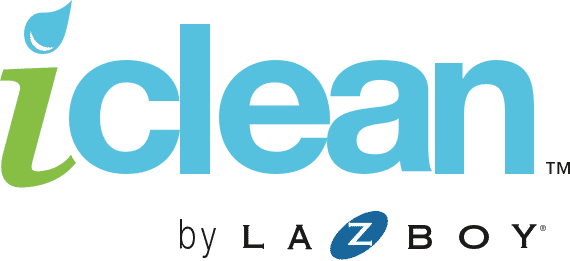 iClean™ by La-Z-Boy is a range of innovative performance fabrics with technology that surrounds each fiber, creating a barrier of protection that repels spills before they turn into stains.

Repels common spills: coffee, wine, dirt, salsa and more!​

Stain Resistant


Easy to Clean

Soft to the Touch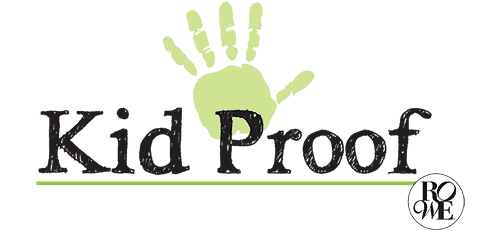 Kid-Proof by Rowe was created with the modern family in mind. Having to sacrifice what you really want because of sticky fingers, crayons, or an occasional spilled glass of juice is now a thing of the past.
Stain Resistant
Durable Construction
Liquid Repellency*
Odor Resistance*
UV & Fade Resistance*
*Available on select Kid-Proof fabrics only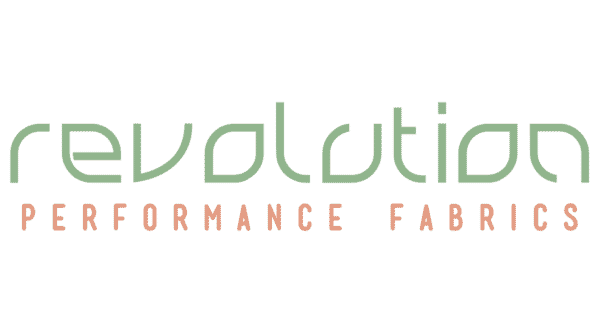 Available on several of our upholstery collections, Revolution Performance Fabrics® are woven with olefin yarn and are virtually unstainable, easy to clean, and extremely durable, yet beautiful and soft.
Stain Resistant and Bleach Cleanable
100% Woven in the USA
Made with upcycled fibers
PFC Chemical Free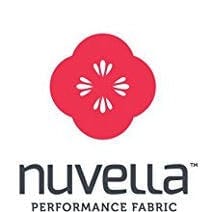 Available on our line of outdoor furniture, Nuvella™ performance fabric is known for keeping its vivid and bright appearance season after season. It's an excellent choice for outdoor furniture when you want a stylish, high-performing fabric.
Kid proof
Weather proof
Everyday life proof
Eco-friendly
Maintains its color for years
Easy to clean and care for
If you want to learn more about our selection of durable performance fabrics—or want to try them out for yourself—visit any of our showrooms to see our extensive options, and start living worry-free.