Is your kitchen island looking a little lonely? Does your pub table need a pick-me-up? Finding that "just right" barstool can be an adventure, but we're here to help! Keep reading for tips on finding the perfect barstool for your kitchen, dining room, or home bar.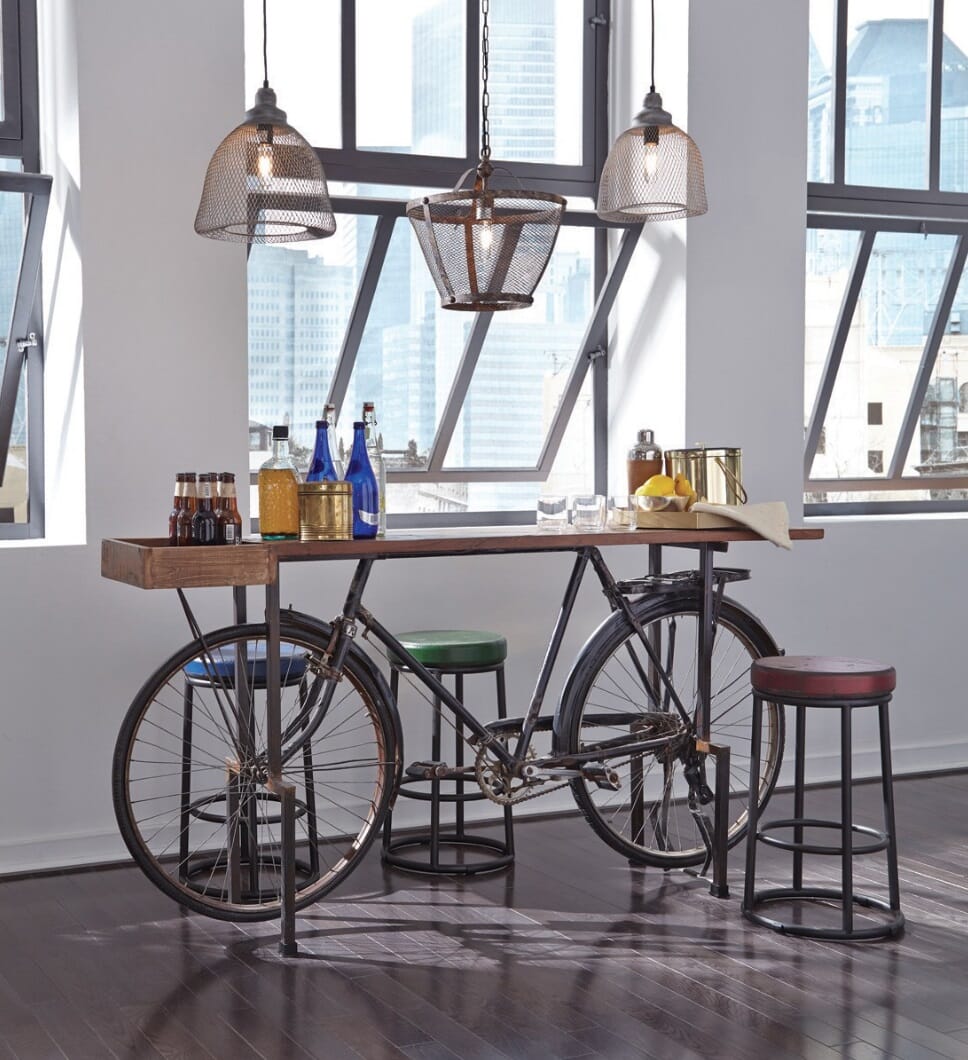 Measure first.
Bar height. Counter height. Pub height.
What does it all mean?
For starters, bar height and pub height are interchangeable. At a standing height, they're great for entertaining groups of people (which is why they're the common choice in—you guessed it—bars and pubs).
To start, measure from the floor to the top of your bar or counter.
if your measurement is 34″ to 39" — you'll need a counter height stool
if your measurement is 40″ to 46″ — you'll need a bar height stool
Find the right stool height.
Once you have your measurement from the previous step, you'll want to subtract 10″ from that. This is your guideline in finding a stool that is a good height and will allow for a comfortable amount of leg room.
As a rule of thumb, your counter height stool should be anywhere from 24″ to 29″, while a bar height stool will fall anywhere between 30″ to 36″. See how easy that was?
Insider tip: you could also go with an adjustable height stool, which is as versatile and convenient as it sounds! Depending on the lowest and highest height settings of the stool, it could double (or triple!) as a dining height, counter height, and/or bar height solution depending on where you need extra seating. How cool is that?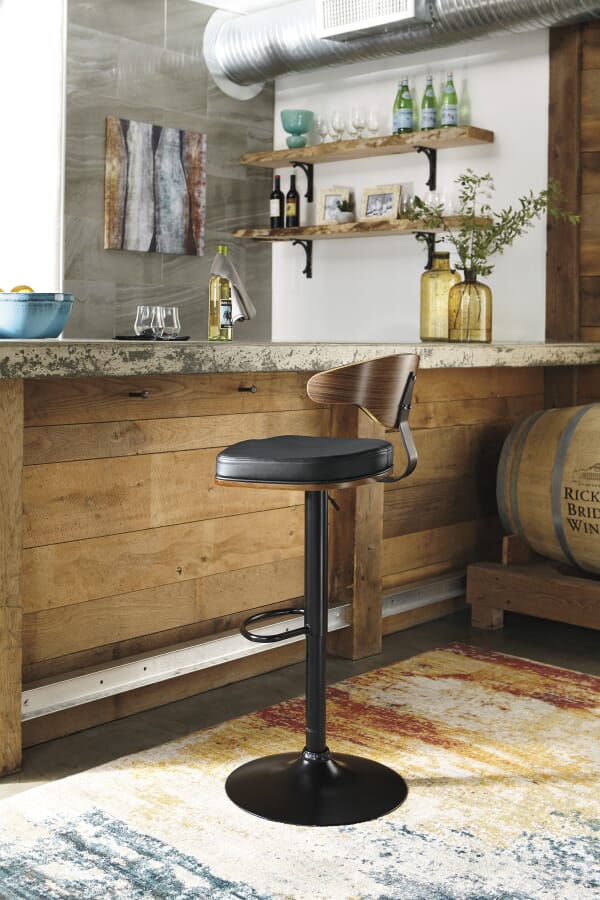 Style is everything.
Now comes the fun part. There are so many considerations to make when finding the perfect stool to fit the style of your home. For example:
Back or backless?
Upholstered or non-upholstered?
Stationary or swivel?
To help make the decision easier for you, we've pulled together a few stool shopping tips.
Back vs. Backless

Stools with a back are more supportive and usually more comfortable when you will be sitting for a longer period of time.
Backless stools are more unassuming and can more easily be tucked away when not in use. They're best in instances when you'll only need seating for short periods of time.

Upholstered vs. Non-Upholstered

Upholstered stools are typically more comfortable to sit on thanks to their padded seat. If you have kids, keep in mind that you'll want to consider getting a protection plan or custom ordering in a durable performance fabric to prevent permanent stains due to accidental spills.
Non-upholstered stools can be comfortable if the proper ergonomics are in place. They're also easier to clean!
Insider tip: if you want the best of both worlds, you could go with a stool that is upholstered in a faux leather—otherwise known as polyurethane—for that comfortable look and feel with easy-to-clean appeal.
Stationary vs. Swivel

Stationary is a solid choice when you just simply need seating. If you have delicate flooring that you want protected, keep in mind that a stationary stool will be slid across the floor as people get in and out.
Swivel is a more versatile option that can make it easier for kids and adults alike to get in and out of the stool. If you do have kids, it's worth noting that a self-centering option may be the better, safer choice.

Pick a number.
Stools should be enjoyed by everyone in the comfort of your home, which is why it's important to consider how many stools can comfortably fit at the bar or around the table.
As a rule of thumb, you'll want to leave a gap of 26″ to 30″ between each stool for maximum comfort. With this in mind, measure from the center of each stool and ensure that 14″ of space is left from the center of the last stool to the wall or to the end of the bar.
Ready to find the stool of your dreams?