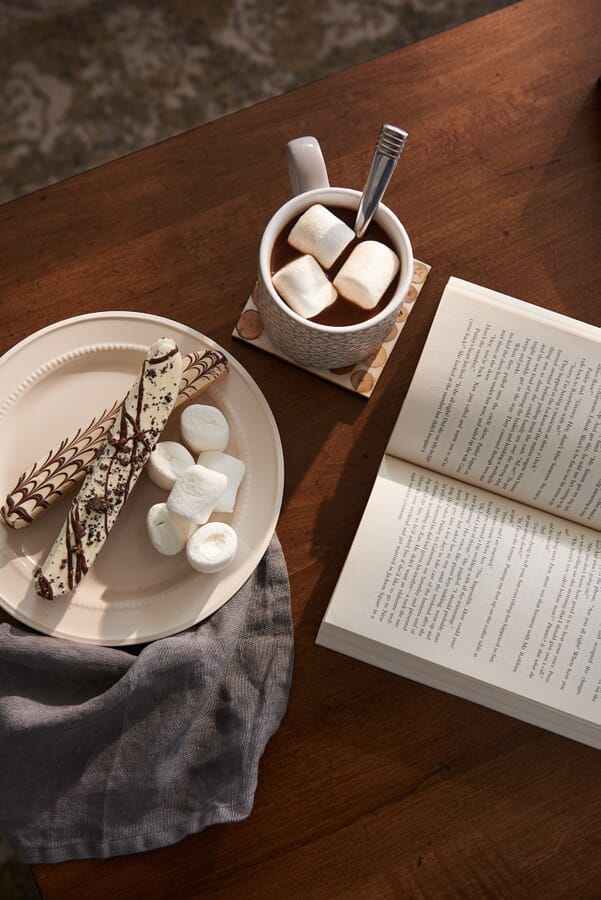 We all know what it feels like to walk into a warm, welcoming atmosphere. The reassuring comfort of entering a cozy space that feels like the next best thing to being in your actual home is something that doesn't just happen by accident.
So how do you recreate that feeling in your home?
Whether you want it to be an ever-present atmosphere for your own family or an ambiance that is created for an upcoming special occasion, there are several things you can do to ensure your very own home is a welcoming space for everyone who walks through your front door.
Here are our tips for creating a welcoming space that will make everyone feel right at home.
How to Create a Welcoming Space
Tidy up. A house in disarray is the opposite of inviting. Make sure to take the time to perform some general tidying up and light cleaning to create an environment in which guests will feel welcome.
Light a candle. Not only do candles create an inviting glow, they can offer a signature scent that is associated with your home. Whether you choose something sweet, fresh, or floral, consider a scent that matches the season and occasion. Avoid scents that are too overpowering and only light unscented candles when hosting a dinner party.
Enhance with the right lighting. Depending on the type of occasion, your lighting can help set the right mood. For large family gatherings during the day, let in as much natural light as possible. During the evening hours, mimic the brightening effect of natural light with light fixtures throughout the main gathering spaces. Leaving a lamp on in guest spaces like bedrooms and bathrooms is also considerate. For dinner parties that are more formal in nature, dim the lights (especially overhead ones!) and "turn up" the candlelight.
Create a playlist. Even if it's turned down low, some background music is always the perfect finishing touch in creating the right atmosphere. As with your candle scent of choice, try to match the playlist to the occasion. If it's during the holidays, a classic Christmas playlist is a natural choice. When your gathering falls outside of the holidays, fill your playlist with low-key favorites that won't compete with conversations.
How to Prepare for Overnight Guests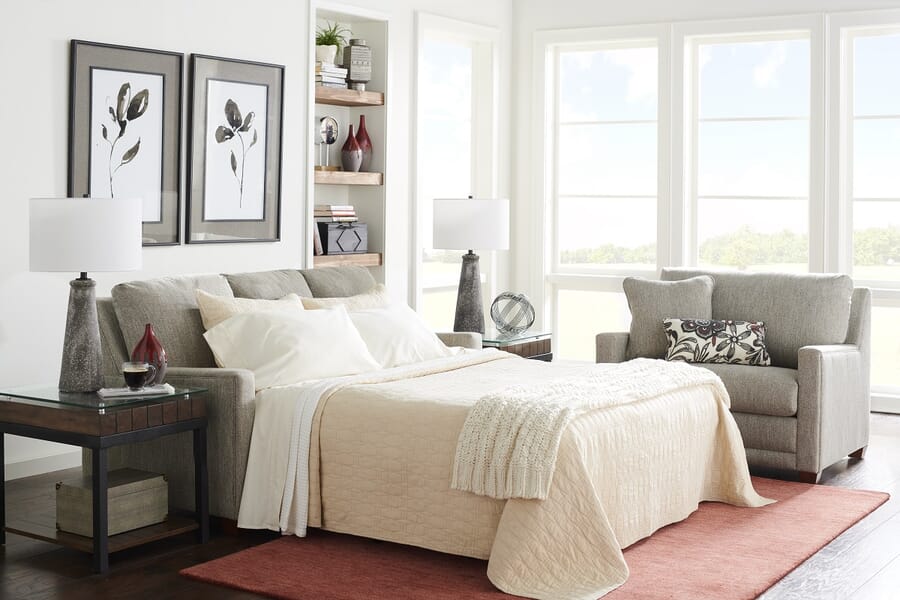 Stock up on essentials. Do a quick walk-through of your house to make sure backup supplies of essentials are easily within sight/reach. Think hand soaps, toilet paper, fresh towels, etc. You could also take it a step further and put out fresh linens, extra blankets, toiletries, a glass of water, reading material, and anything else that would make your guests feel right at home.
Prepare a place to sleep. If you're lucky enough to have a dedicated guest room, you have a great head start in making your guests feel comfortable with a quick freshening up. If you don't have a spare guest room, consider a trundle bed add-on (which works great for kids!), bed in a box mattress, or a sleeper sofa—which is a sofa by day and quick pullout sleeper by night. Many sleeper sofas have comfortable memory foam or innerspring mattresses for your guests' comfort. And with a selection of sleeper chairs and full-size sofas that conceal twin- to queen-size mattresses, it's easy to get the right fit for your guests and your home.
Add a personal touch. Whether it's serving a favorite post-dinner cocktail or providing a special breakfast with your guests' favorite spread, adding an element that is personal to your guest will make them truly feel welcome while they're in your home.