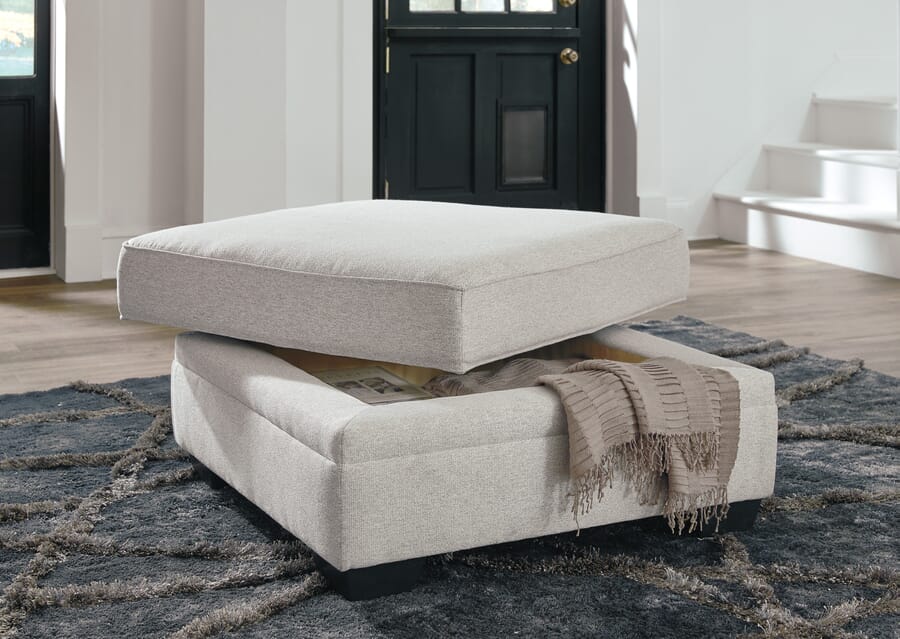 Your home would be so organized, if only…
It happens to the best of us. While Pinterest– and Instagram-worthy homes are the goals we aspire to, it often isn't the reality. But that doesn't mean all hope is lost. With some thought, planning, and pieces designed to help, it's possible to get your home organized – even if it's only one room at a time. Read on for our top tips and furniture picks.
Do a Walk-through | First, go through your home and identify the room(s) that are a constant source of clutter and chaos. Once you've identified these, make a quick checklist for each room with the top 1-3 "pain points." From there, you can come up with an action plan to finally get them under control.
Perform a Quick Clean-up | Before you make any type of purchase, spend no more than 15 minutes per room cleaning up or organizing anything that doesn't require much thought. This means putting clothing back on hangers, throwing out trash, or consolidating loose papers or mail into one manageable pile.
Find a Solution | Now that you have the room more organized than when you started, it's time to identify the solution(s) that would provide the most value in keeping your space organized. Whether you're dealing with endless toys on the floor or remotes and reading materials that never seem to find a good home, read on for our top picks in making your home a lot more organized.
Top Picks for Getting Organized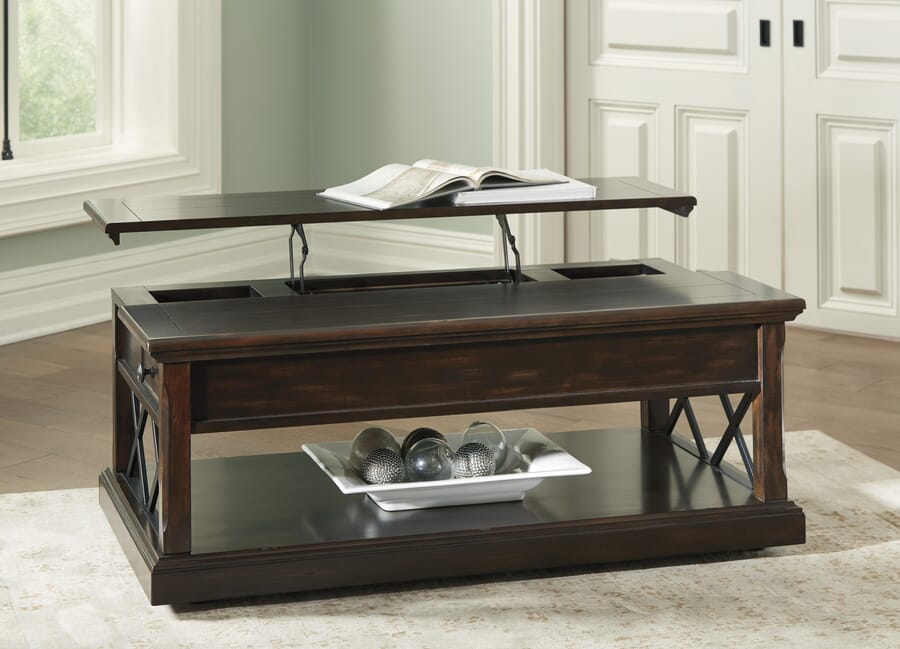 We expect ourselves to multitask, so why shouldn't we expect the same from our furniture? If you're looking for easy ways to finally get organized once and for all, it's time to look into multitasking furniture that have clever storage functionality built within.
Storage Tables & Ottomans | Almost every living room has either a coffee table or ottoman, so why not make yours do double duty? There are several options available for each with hidden storage compartments that can cleverly hide blankets, reading materials, remotes, and more until you need them.

Chests & Cabinets | Both decorative and functional, accent chests and cabinets do a great job of simultaneously displaying decor and concealing non-decorative items. Console tables are also a good option for the same reason, and can incorporate baskets on lower shelves to keep items concealed.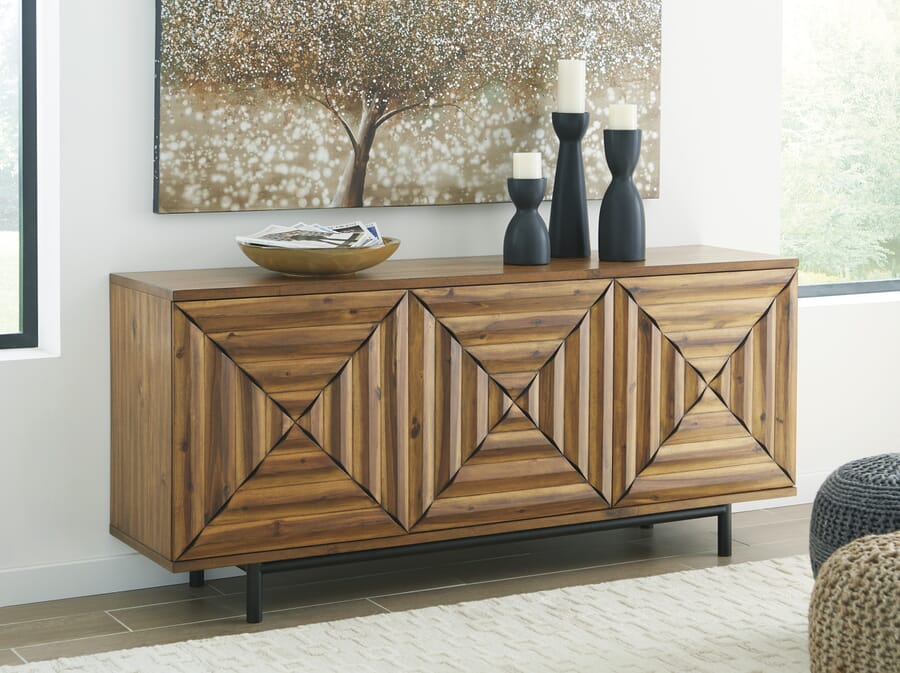 3. Speaking of Baskets… | Baskets and bins of every size are easy to incorporate into your existing decor. And you don't need to worry about styling them. Simply use them as part of the decor and toss items inside whenever you need them out of sight.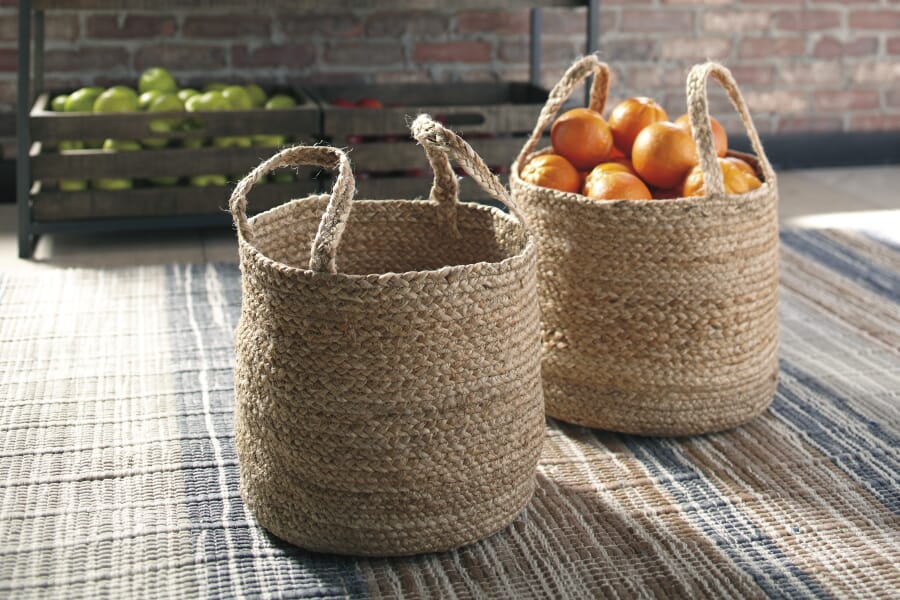 4. Storage Beds | Has anyone ever answered "no" when asked if they have enough storage space in the bedroom? Of course you could add another storage piece – like a dresser, chest, or armoire – or you could make your bed do double duty with built-in storage that doesn't take up any additional floor space. It's a simple solution for hiding extra bed linens or out-of-season clothing.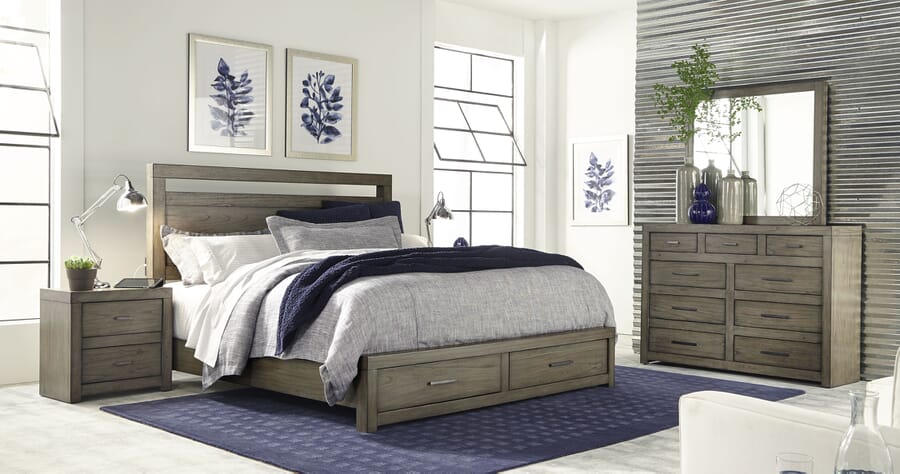 5. Dining Tables with Storage | Along the same lines as storage beds, dining tables with built-in storage can add extra functionality without adding the footprint of another furniture piece. There are several options available with closed doors, open shelving, storage drawers, and wine racks built right in.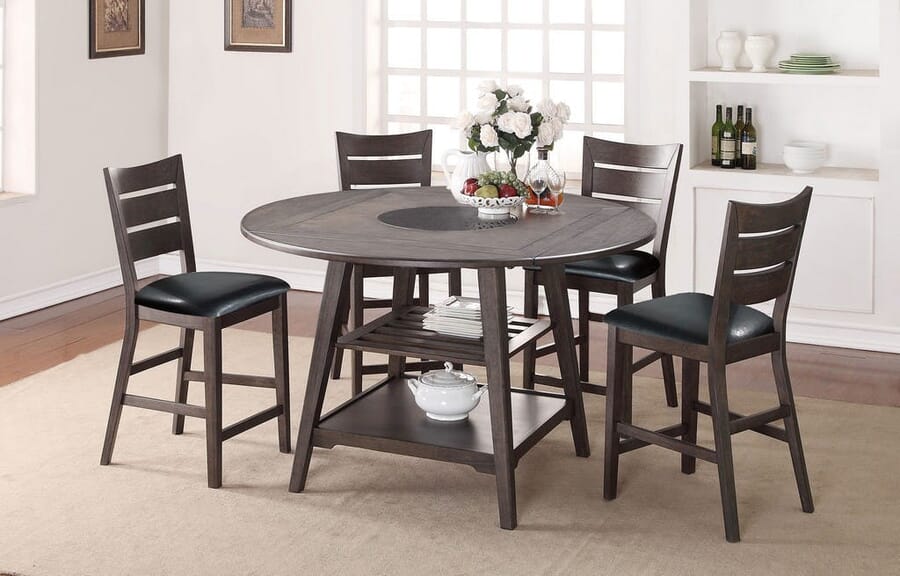 Here's to your most organized year ever!