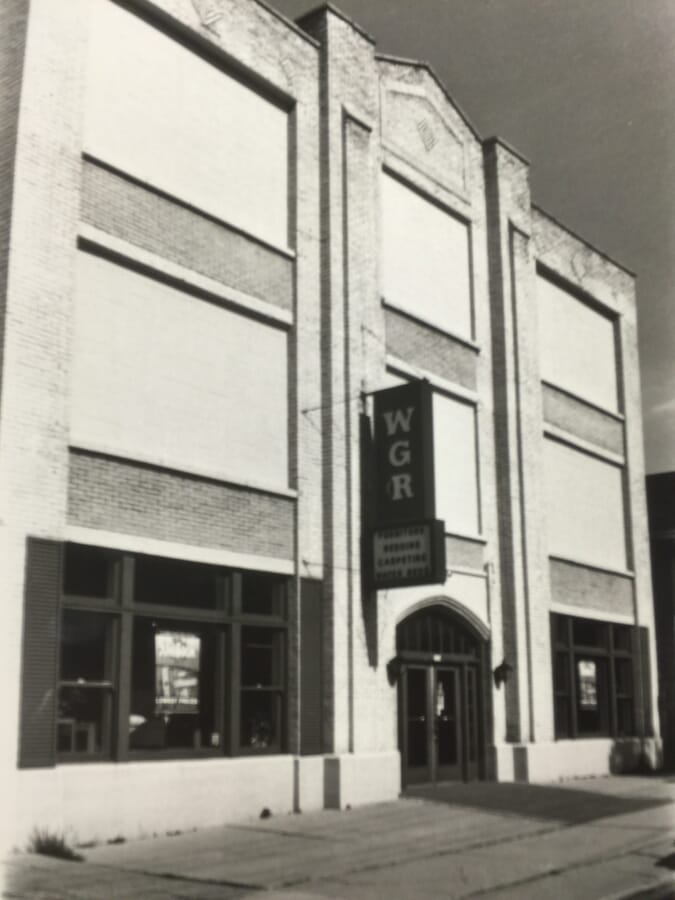 Our first location on Main Street in Green Bay
We've been fortunate enough to call Northeast Wisconsin home for the last 75 years. When we first opened our doors on Green Bay's Main Street, we started with the slogan "A mile from downtown, 'tis true, but a mile from high prices, too!" Although we've since transitioned to "Your Style for Less," our original slogan remains part of the memories we've created here in the Northeast Wisconsin community. And, 75 years later, we still hold these words close, as they remain the foundation for everything we do.
It all starts with the fact that we still call Green Bay home. It's where all of our internal operations are located—from our corporate headquarters and warehouse and distribution center, to our customer service call center and service technician department. It's just one of the ways we believe being 100% local allows us to provide a better customer experience by having the flexibility to tailor our services to your needs.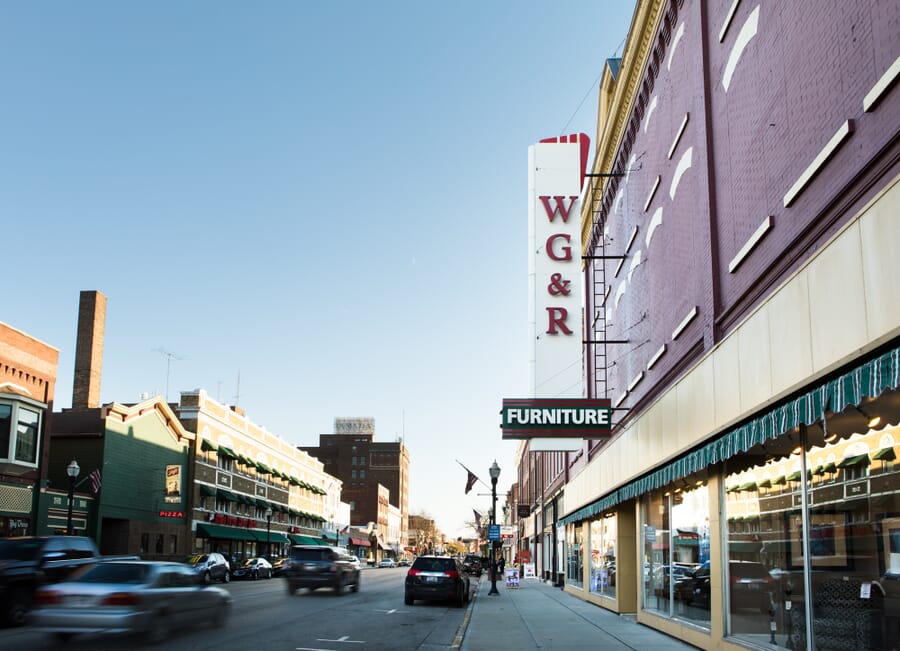 Our present-day store in Fond du Lac at 50 N. Main Street
Our original owners – Henry Wagnitz, Paul Greene, Carl Greene and Henry Rupp – founded the company on one core principle; we take care of our customers. While styles and trends have changed over the years, one thing has stayed the same: we are continuously looking for ways to deliver on this principle.
We've grown from one store in Green Bay to a total of six WG&R Furniture locations and three standalone WG&R Sleep Shop locations across Northeast Wisconsin, along with August Haven locations in Green Bay and Appleton. We also have our WG&R Mattress Factory in Two Rivers, where our quality WG&R Factory Direct mattresses are handcrafted every day.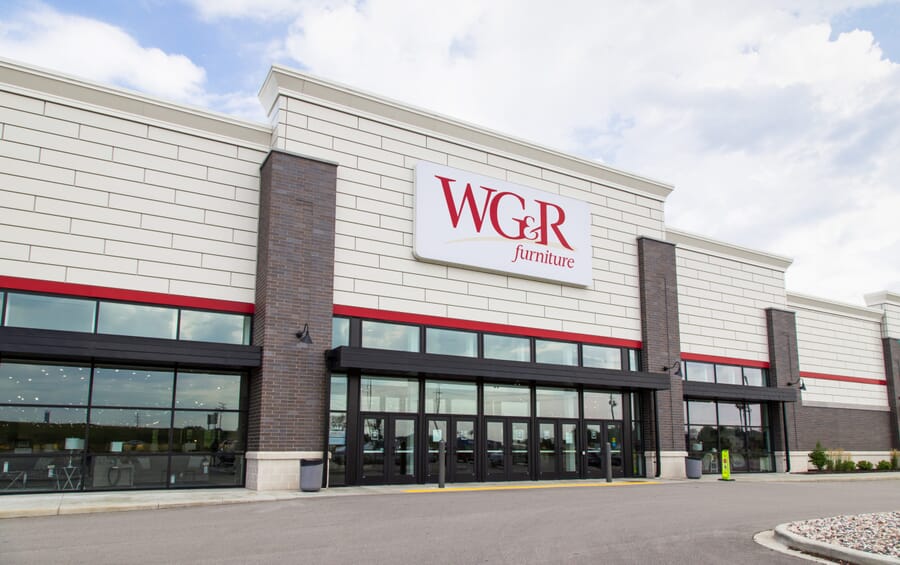 Our present-day flagship store in Appleton at the corner of I-41 & Wisconsin Avenue
As we enter our 75th year in business, we're still committed to our core principle first established in 1946. In order to better serve the needs of today's customers, we've made it easier and more convenient to get your new furniture or mattress sooner with options for immediate pickup and delivery on all in-stock items.
We are so grateful for all of our customers over the last 75 years. As three generations of local, family-owned pride, we place special importance on having integrity in all that we do and building lifelong relationships. We strongly believe that as long as we continue to do business like we have since 1946, we'll be around for the next 75 years, too.
Want to learn more about the WG&R difference? Read six ways we make furniture shopping easy.