2023 is here, along with all the goals, resolutions, and trends that come with it. When it comes to your home, our buyers had the opportunity to get an inside look into all the exciting, upcoming furniture trends headed your way this year.
The main takeaway? 2023 is going to be the Year Of Comfort.
You may be thinking—isn't comfort something that's always been in style? While that's true, 2023 is going to bring in extra layers of comfort from not only the touch and feel of products, but visually through the colors, as well. If you're a fan of warm, earthy tones, curves, and comfort, then you're in luck for the trends of the year ahead.
Let's get started, shall we?
Seating With Comfort In Mind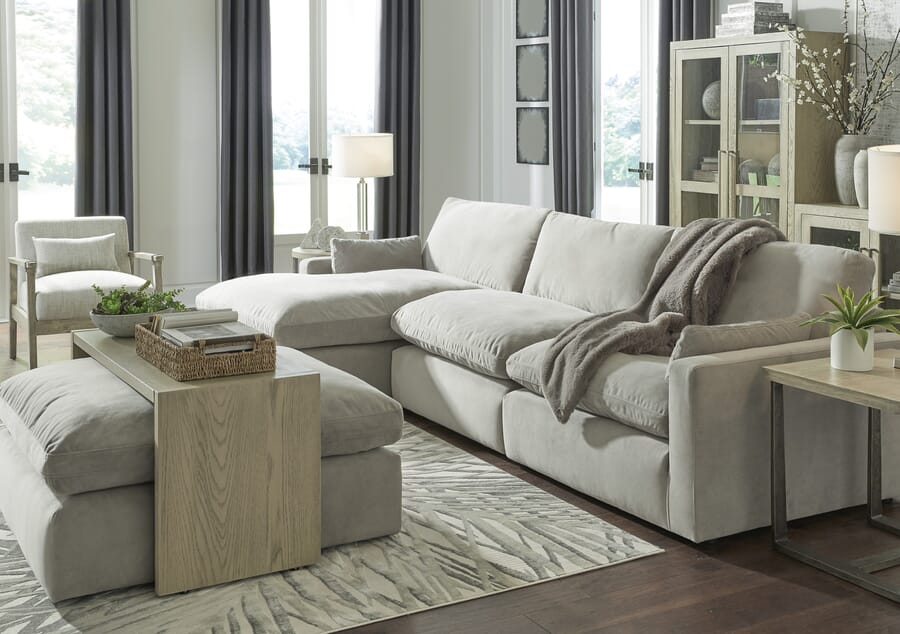 Life is exhausting and, more than ever, people want a spot to sink into after a long day. While comfort is top of mind, don't worry—style will not be on the back burner. Pieces that are not only functional and cozy but are right on-trend will be the emphasis this year. With more and more people continuing to spend downtime (or work) from home, it's important to have furniture that will check all the boxes when it comes to comfort.
Shop Our Top Picks
Dark Wood Tones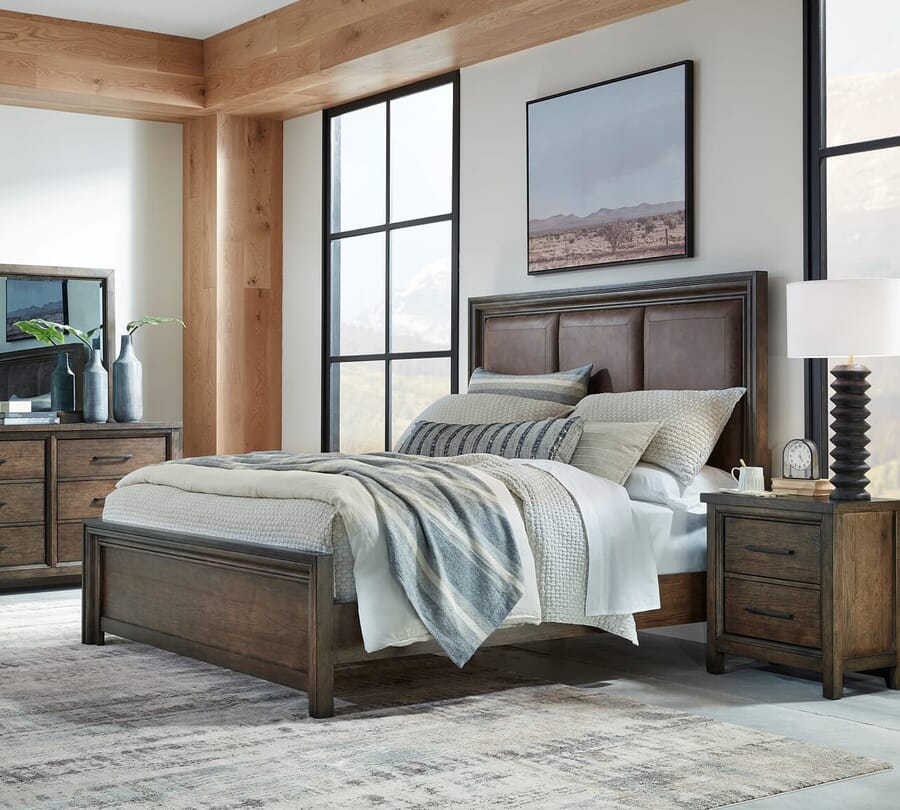 Nothing makes a room feel classier and more nostalgic than the look of dark wood furniture. These pieces will not only add a homey feel to your space, but will stand the test of time for years to come. This year, we will welcome dark wood back into our homes in every room in the house.
Shop Our Top Picks
Curves
Create drama in a space with a simple curved silhouette in your furniture. We've seen curved furnishings on the rise and it's not going anywhere—with the mix of comfort and curves, these pieces start to resemble a work of art and not just functional furniture.
Shop Our Top Picks
Moody Colors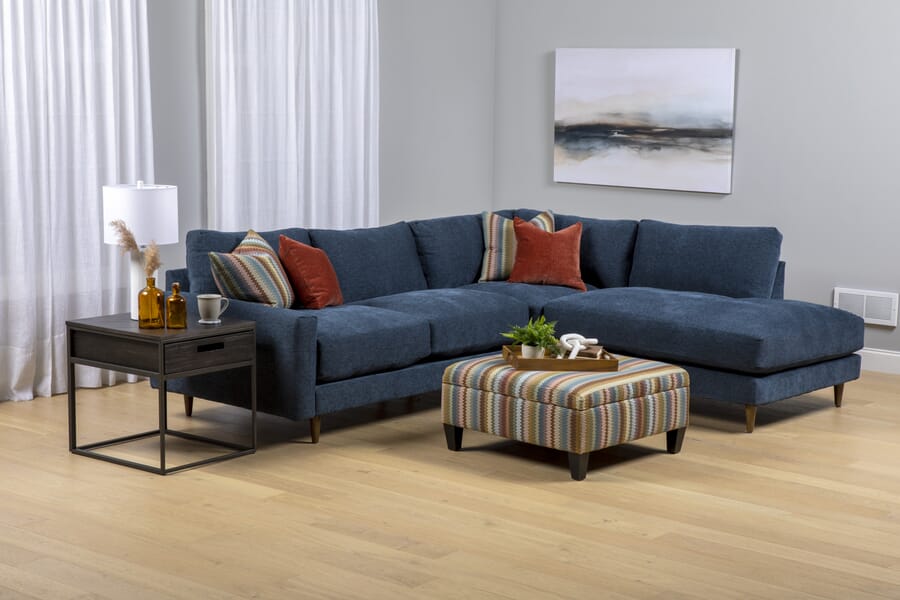 Think bold, moody, and warm when it comes to the color tones this year. We're seeing a lot of rich tones including dark blues, greens, and browns while continuing to see the warm neutrals we all love. These colors will help provide warmth and depth in a space while keeping things classic. We're not only seeing these colors in the furniture itself, but in cabinetry, wallpaper, and accents, as well.
Shop Our Top Picks
Statement Accents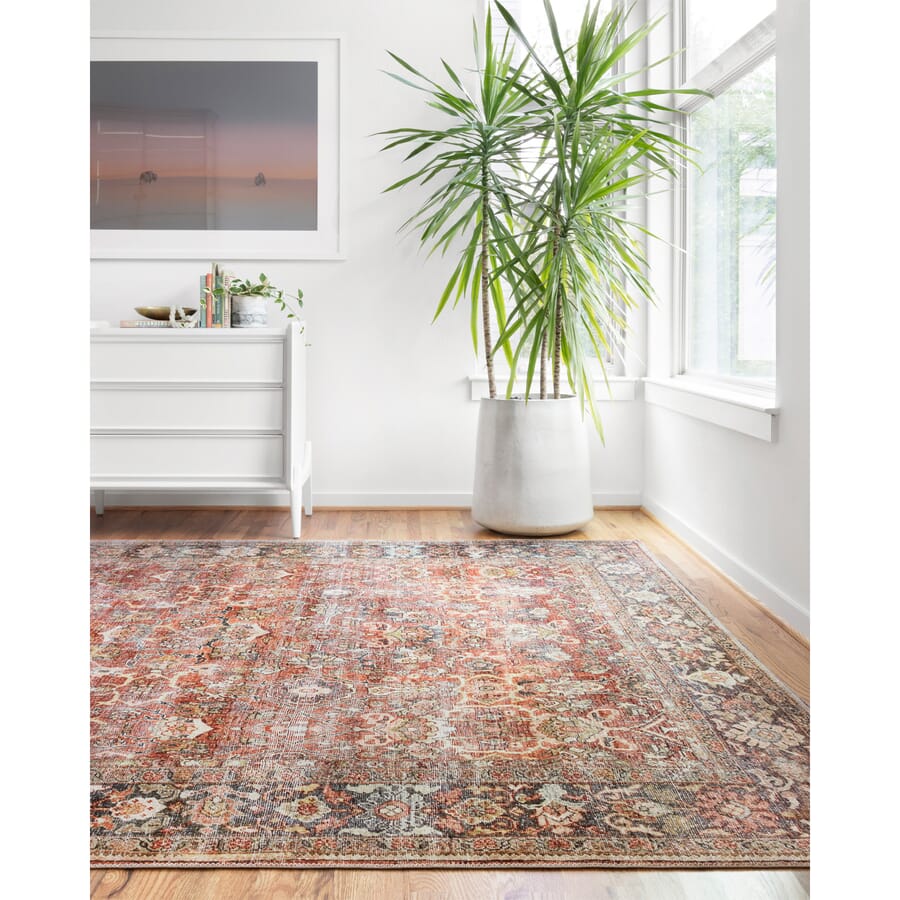 We're looking at more than just the big pieces of furniture to make a statement in our home design this year. Adding elegant pops of color and fun designs from the décor pieces in your home, like rugs and lamps, will continue to be prominent this year.
Shop Our Top Picks
Here's to a stylish—and comfortable—2023!