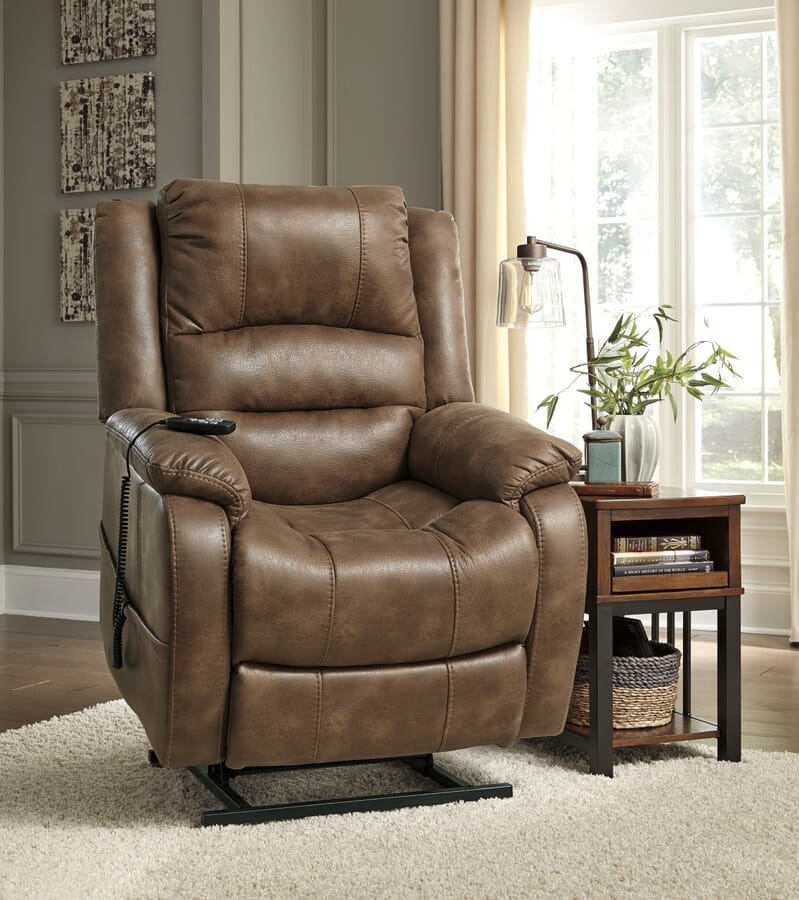 Let's face it—recliners are comfortable. There's a reason so many people have a recliner (or two!) in their home. But there may come a time when you desire or require something that can provide extra support in the ways you need it most, and that's when lift chairs become a great option to consider.
Lift chairs are power-operated chairs that not only recline, like a standard recliner, but also have the built-in functionality to tilt the base and back of the chair forward to gently ease you out of the chair when you need assistance in returning from a seated position to an upright position. This seamless transition from being seated to upright is controlled with the simple push of a button.
There are also several therapeutic benefits that come along with some lift chair options and upgrades, such as heated zones, built-in massage, and zero gravity positioning. Additional features like these make lift chairs a great option for those with chronic back or joint pain, arthritis, and a variety of other conditions.
When you want to return to the activities you love doing most—such as reading, watching your favorite TV shows, or surfing the web—the right lift chair can help you do so comfortably.
So how do you ensure you're choosing the right lift chair for you? Continue reading for our top recommendations.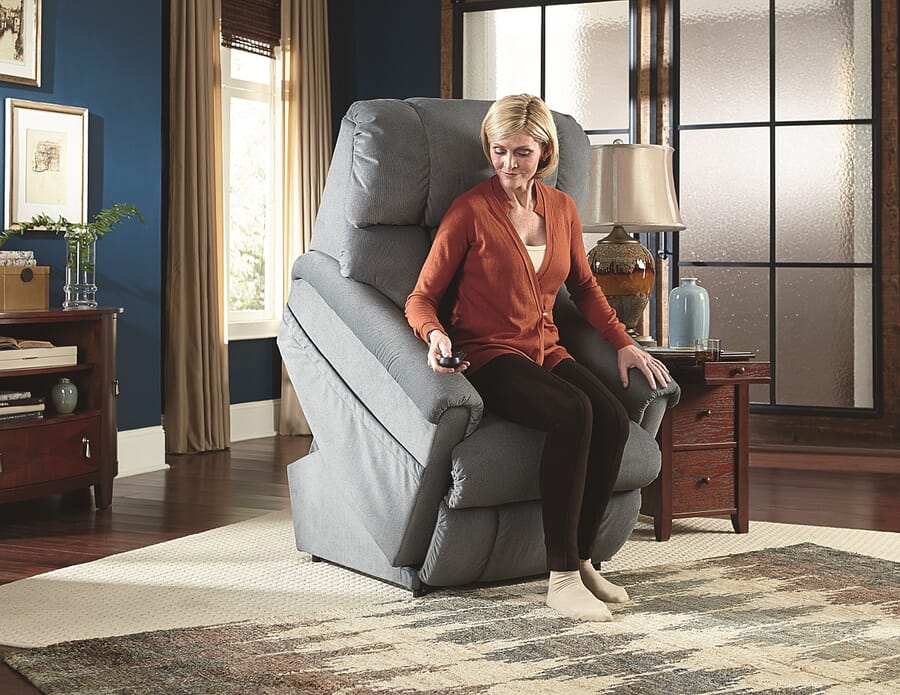 How to Choose the Right Lift Chair
Consider your lifestyle. For starters, it's important to consider how you'll be using your lift chair. If you'll be frequently watching TV or reading, you may want to look for a lift chair that has a power adjustable headrest option. If you'll be eating or drinking in your lift chair often, look for one that is covered in a durable polyester, vinyl, or leather for easier cleanup. If you'll be joined frequently by a furry friend, consider an option that's slightly wider to accommodate the two of you.
Get the right size. It's also important to buy a lift chair that is recommended for your height and weight. This will maximize the life of your lift chair and will ensure you're properly supported whether you're sitting with your feet flat on the floor, enjoying a reclined position, or laying down flat.
Lift chairs often come in four sizes: petite, medium, medium wide, and large. Here's a guide to see exactly where you fit within the recommended sizing guidelines:
Petite – Designed for people 5'2″ or under with a weight capacity of up to 300 lbs.
Medium – Designed for people 5'3″ to 5'10" with a weight capacity of up to 375 lbs.
Medium Wide – Designed for people 5'3″ to 5'10" with a weight capacity of up to 500 lbs.
Large – Designed for people 5'11" to 6'2″ with a weight capacity of up to 375 lbs.
Address your pain points. Depending on your needs, there are several added features available in many lift chairs that can address any pain points and increase your comfort level. Here are some of the most common features you'll find when shopping for the right lift chair.
Zero Gravity – puts you in a weightless position that increases blood flow for better circulation.
Trendelenburg – your body is in a flat-on-your-back position at a 15–30 degree incline with the feet elevated above the head.
Heat & Massage – great for general relaxation or alleviating muscle pain.
3-Way Positioning – this means that when the chair is reclining and the footrest is going up, the backrest reclines back farther, opening the angle between the backrest and the seat. The chair can recline more fully into a "sleeper" or "napper" position.
Power Adjustable Headrest – also known as an articulating headrest, this feature offers maximum comfort for your head and neck by moving your head forward when extra support is needed.
Power Lumbar Support – built to provide added support for your lower back independent of the seat back.
Footrest Extension – a convenient option for those needing a little extra leg room.
Visit any WG&R Furniture showroom or shop online from the comfort of your home to explore our large selection of lift chairs.