Some of today's furniture styles cross the bridge from comfiest spot in the house to advanced technological marvel. There's a reason so many people choose power reclining furniture for their living room, theater room, or finished lower level. Not only are there marvelous, built-in comfort features, but the power upgrades will have you connected while you enjoy the comfiest seat in the house. Read on for the best reclining furniture features.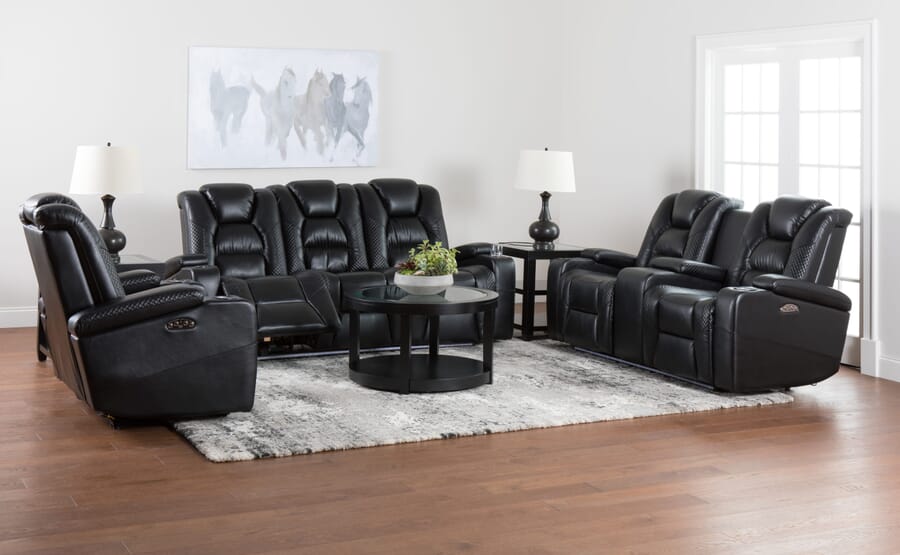 favorite feature: Power-Adjustable Comfort
When you want your favorite seat to do more than just recline, look for models that take it one step further. In addition to power-adjustable reclining positions, some models even have power-adjustable headrests and lumbar support. That means finding your perfect position for napping, watching TV, or reading just became a whole lot easier.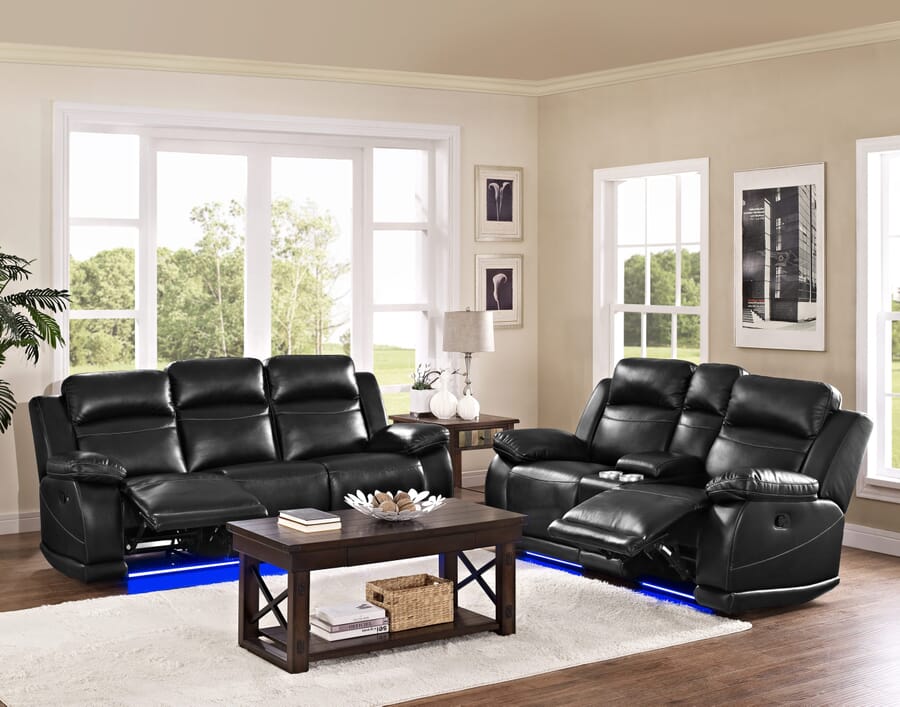 favorite feature: Lights
From lively movie nights to quiet time with your favorite book, many power reclining styles come equipped with lights. This can run the gamut from built-in overhead reading lights to cinema lights displayed throughout. Some models even come with light-up cup holders—now how cool is that?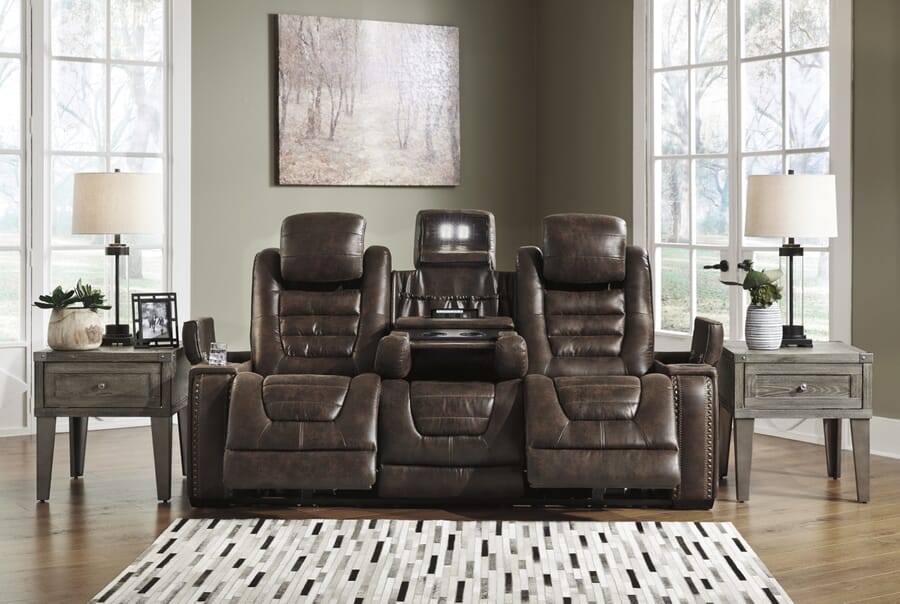 favorite feature: Hidden Tables & Storage
Just when you thought your reclining sofa couldn't get any better, you lift up the middle section to reveal a convenient dropdown table! That's right—a nifty spot for your favorite snack, beverage, or technological device. Dropdown tables are often accompanied by any combination of cup holders, storage consoles, and USB ports. Some even take it a step further and include overhead reading lights or Qi chargers!
Picking out the perfect reclining sofa can be a lot of fun. Visit one of our WG&R store locations today and talk to a sales associate about your wants and needs, then let us show you some great options that will work within your style preferences and budget.  If you need some help getting started, write down a list of your wants and needs and bring them with you.  And, as always, our nifty Room Planner is available for you to use anywhere, anytime.