Making Dreams Come True For Kids Across Northeast Wisconsin
At WG&R, we believe every child deserves a proper place to sleep. But sadly, one in five children in the U.S. lives in poverty, and many of these families cannot afford to provide their child with essentials many of us take for granted—like a bed of their own. Many children are forced to share a bed with siblings or even sleep on the floor.
This is why we are so committed to helping local children across Northeast Wisconsin with our Brighter Dreams Project.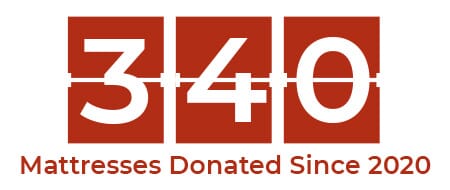 Total is updated on a monthly basis. Current figure reflects donations through April 2021.
Because we own Northeast Wisconsin's largest mattress factory, we're able to build Wisconsin's #1 selling factory direct mattresses while creating local jobs in the community. And when you choose any of our WG&R Factory Direct mattresses, not only will you save money on a high-quality mattress and support the local economy, but you'll directly help a local child in need.
Through our Brighter Dreams Project, WG&R donates one twin mattress set to a child in need for every 10 queen or king mattresses we sell, because brighter dreams begin with better sleep.
WG&R is Proud to Partner with These Local Organizations:
New Community Shelter

Friends of Pals, Youth and Families

Manitowoc County Human Services

Sheboygan County Human Services

Boys & Girls Club of the Fox Valley

Home Sweet Home, Ascension Lutheran

Freedom House

Lakeshore Cap

Jackie Nitschke Center
If you have an individual need, or represent someone with an individual need, please contact one of our partnering agencies that you feel best fit the circumstances of your particular situation. All Brighter Dreams requests are processed and fulfilled through our partnering agencies.