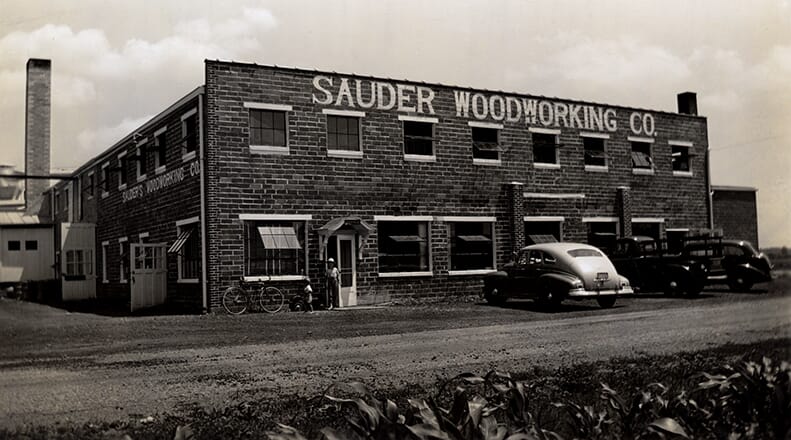 Photo: Sauder Woodworking Co.
If you've ever shopped in one of our six WG&R Clearance Centers, you may have noticed our large selection of home office and home entertainment furniture from Sauder®. Sauder is well-known for their easy-to-assemble furniture, which makes them a stylish and budget-friendly option when you need a fast and easy solution.
Sauder Woodworking Co. began in 1934 when Erie Sauder (pronounced SOW-der like CHOW-der) started a woodworking business behind his home in Archbold, Ohio. With experience building custom cabinetry and church pews, Erie expanded his woodworking skills and began crafting small occasional tables from the fine, leftover wood.
In 1940, a traveling salesman noticed Erie's handiwork and placed an incredible order of 25,000! Initially overwhelmed by the seemingly impossible-to-produce purchase order for his budding company, Erie was determined and formed the Sauder Woodworking Co., which grew and flourished over the years. In 1953, the company created a snap-together table that was later patented and could be assembled easily at home. This marked the beginning of the ready-to-assemble furniture industry.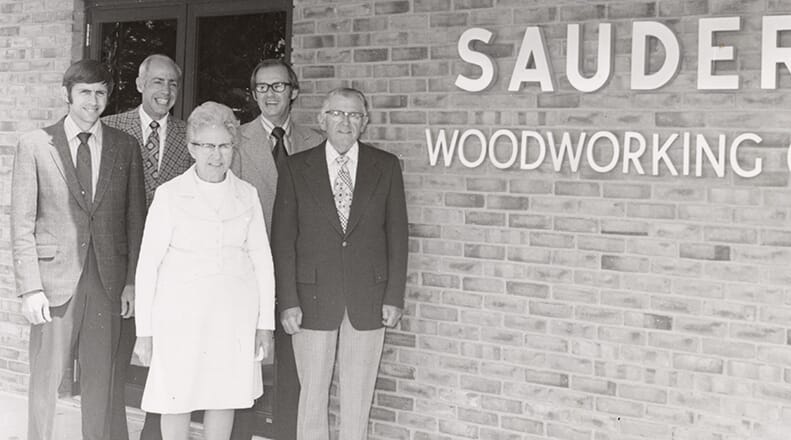 Photo: Sauder Woodworking Co.
Today, Sauder Woodworking Co. is North America's leading producer of ready-to-assemble (RTA) furniture and is one of the top five residential furniture manufacturers in the United States. In fact, 80 percent of Sauder furniture is still manufactured in Archbold, Ohio, where it all started back in 1934. Their almost-4-million square feet of manufacturing space has some of the most technologically advanced equipment in the world and employs around 2,000 workers.
Most importantly, Sauder remains a privately held, third-generation, family-run business—an  aspect we commend and appreciate here at our own privately held, third-generation, family-run business at WG&R Furniture Co.
Safety
Sauder has always prioritized consumer safety and has committed to providing affordable style without compromises. In their 80+ years of existence, Sauder has created high-quality products that stand up to the highest U.S. safety standards. In fact, Sauder regularly works with industry safety standards committees and groups including Underwriters Laboratories (UL), American Society for Testing and Materials (ASTM), and American National Standards Institute (ANSI), Business and Institutional Furniture Manufacturers Association (BIFMA), Small Office Home Office (SOHO) to help create, modify and improve industry product safety standards.
From the structural integrity of its product designs to its rigorous internal product testing, Sauder will never sacrifice safety for style. When you buy Sauder furniture, you can rest assured you're purchasing furniture that meets or exceeds the highest standards for safety.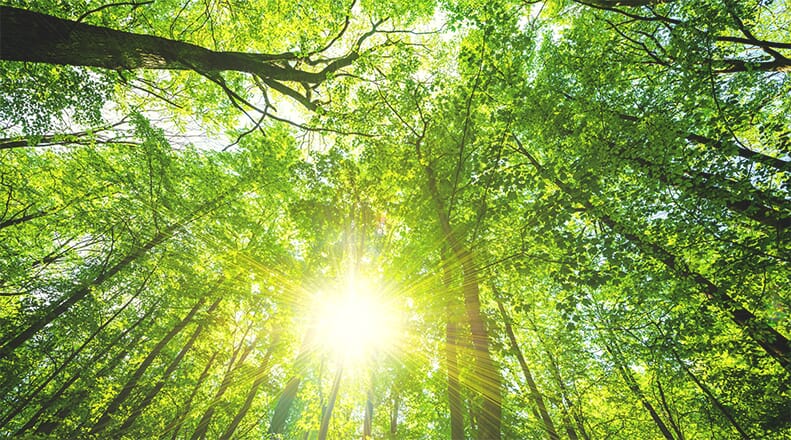 Photo: Sauder Woodworking Co.
Sustainability
Three generations later, the Sauder family continues to honor their founding principles of stewardship and servanthood with environmentally responsible processes. Continuous advancements in water and energy conservation, greenhouse gas reduction, and waste and recycling efforts help push that commitment forward.
All Sauder branded product and packaging is made from up to 97 percent recycled material. In addition, all Sauder products are manufactured with engineered wood—a composite of high-quality trimmings and post-milling leftovers, just like when Erie Sauder began his small woodworking shop. Sauder also converts residual sawdust into electricity with their very own co-generation plant.
Shop Sauder Home Entertainment | Shop Sauder Home Office