Well, we're about halfway through another Wisconsin summer and loving every minute.  To give you another reason to get outside and enjoy the beautiful weather, we're focusing on the farmers market.  If you've ever wondered what to buy and when, we have a nifty guide that will help narrow your focus among the overwhelming selection.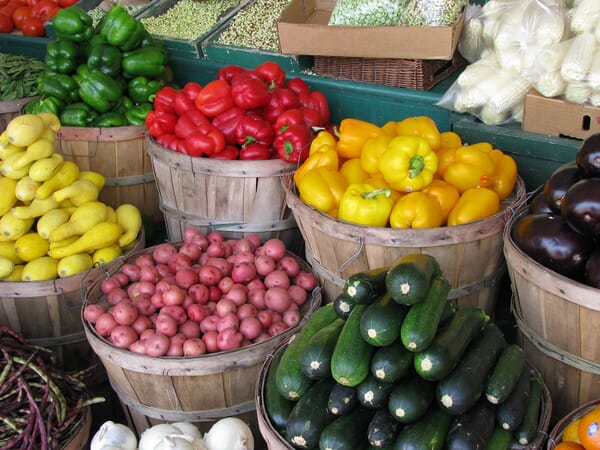 What to Buy: Before September
Asparagus
Blueberries
Corn
Peas
Raspberries
Strawberries
What to Buy: Now Through October
Apples
Beets
Basil
Broccoli
Cantaloupes
Carrots
Celery
Cucumbers
Eggplant
Assorted Greens
Green Beans
Herbs
Leeks
Mint
Onions
Peppers
Potatoes
Radishes
Squash
Tomatoes
Watermelon
Zucchini
Here's a complete guide to all farmers markets in Wisconsin.