Anyone who's upgraded from a queen bed to a king bed knows the added comfort of having more personal space. But what happens when you and your partner can't agree on a mattress type or feel?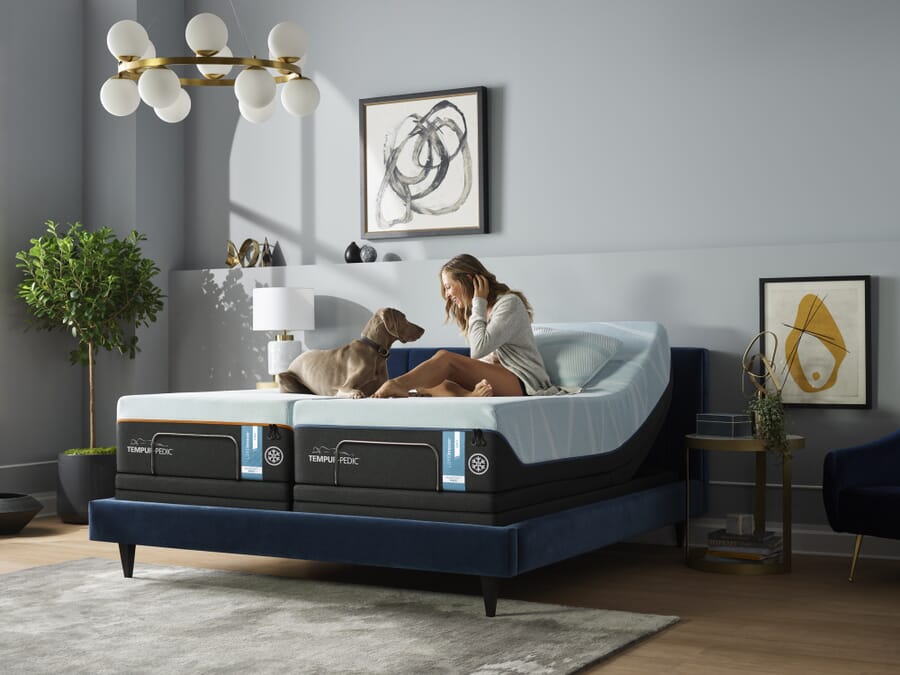 For those of you in this situation, we have good news—there's a solution that will make you both happy!
It's time we introduce you to a split king bed. Comprised of two twin extra-long mattresses, each sleeper is able to choose a mattress (as long as they both share equal height) that meets their individual sleep preferences. That means your partner can have the firm, cooling mattress they need while you can enjoy the soft mattress you desire.
How to Configure Your Split King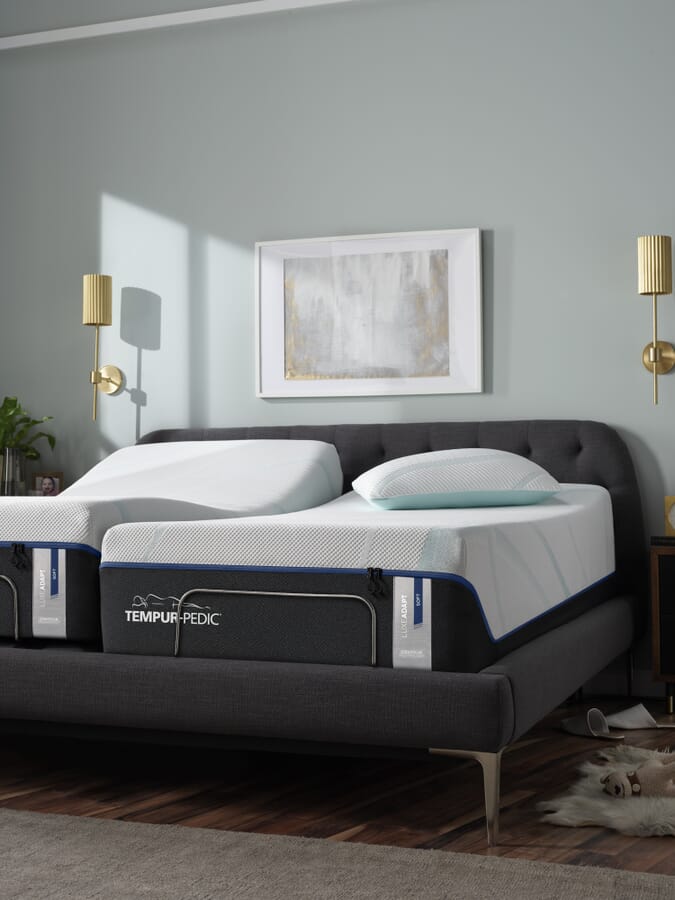 So you've decided to buy a split king bed. How do you go about doing so? It's simple really—just follow these two steps:
Select a twin extra-long mattress for Sleeper A.

Select a twin extra-long mattress of the same height for Sleeper B.
To give you a better, visual example of what we mean, Tempur-Pedic® has a helpful guide for choosing one of their mattress models with equal heights: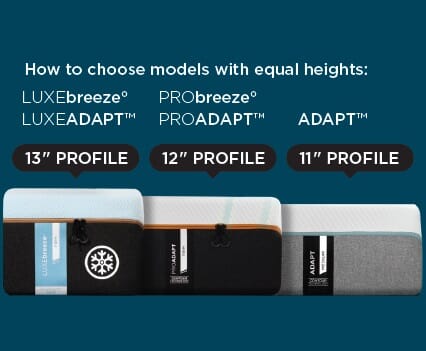 When you want to personalize your sleep experience even more, consider adding a lifestyle base. Not only will each sleeper benefit from lay-flat sleep comfort thanks to different mattresses, but a person who prefers to sleep flat on their side while their partner chooses to sleep slightly elevated can do so without disturbing the other person.
And if you or your partner like to sit up in bed while reading or watching TV while the other sleeps, a lifestyle base can make this possible. The combined comfort and convenience of a split king bed with a lifestyle base can make all the difference in the world and allow each sleeper to finally take back their side of the bed.
To us, that sounds like a dream come true.
Need help in finding the right mattress for you? Check out our Ultimate Mattress Shopping Guide. And if you want tips for a better night's sleep, read this.