When shopping for a mattress, there are several considerations.  Which size will you get?  Do you want your mattress to be firm, plush, or somewhere in the middle?  Which brand offers the mattress you're looking for?  What is your budget?
While these questions are valid, getting a better night's sleep doesn't always necessarily stop once you've selected the right mattress for your sleep needs.  Depending on your health needs or lifestyle preferences, the foundation you choose can also make a considerable difference.
Adjustable, or lifestyle, bases are becoming increasingly popular for people of all ages.  While you may not have considered one in the past, the growing popularity might make you reconsider.  Not all mattresses are lifestyle base compatible, but there is a large selection available from the top name brands that can all be found at your nearest WG&R Sleep Shop, such as Tempur-Pedic and Sealy.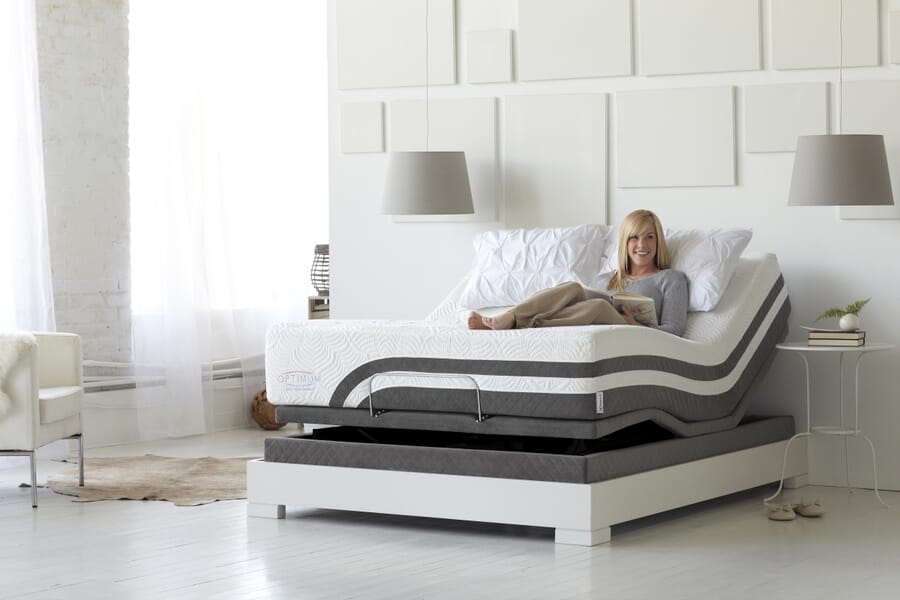 Should you get an adjustable base?
Health Benefits
Increases support
Reduces pressure
Alleviates back pain and heartburn
Elevates the head and legs, which is beneficial for those with asthma or sleep apnea
Increases circulation, which is beneficial for those with diabetes
Lifestyle Benefits
Comfortably watch TV, read, use a laptop, or eat in bed
Zero-gravity positioning makes it feel like you're sleeping on a cloud
Allows pregnant women to comfortably sleep on their back
Reduces snoring