While furniture or mattress shopping typically takes some time, there are instances when you need it now. Whether it's an unexpected last-minute guest during the holidays or a spontaneous decision to upgrade your child's twin-size mattress to a queen, we're here to tell you that you can get it today.
That's right – our entire inventory of in-stock furniture and mattresses is ready to home today with immediate pickup! Bring your van, truck, or trailer and start enjoying your new furniture or mattress tonight.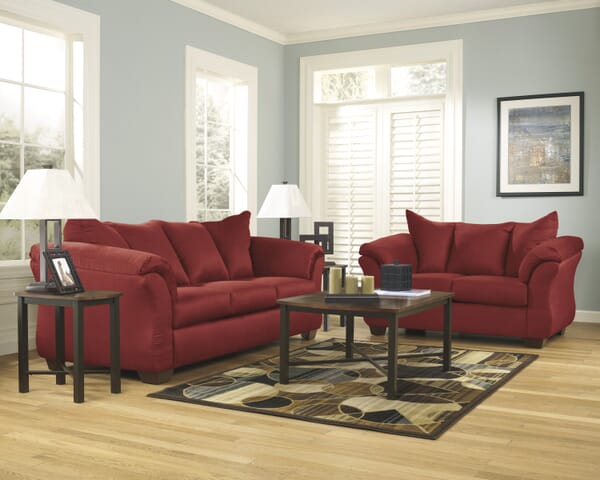 Our Darcy Sofa is currently part of our Express lineup and is ready to take home today with immediate pickup!
Want to see what's guaranteed to be in-stock and ready to go home today? View our entire Express lineup here. Within our Express line, you'll find our most popular sofas, recliners, bedroom and dining furniture, and Sealy and WG&R Factory Direct mattresses. If it's in stock, you can take it home today!
Learn more about our Express immediate pickup program here: