Depending on the age of your child(ren), they may not know the difference from one bed to the next. But choosing the best bed type for your child's bedroom can maximize the space and make everyday living easier for them (and you). Here's our complete guide to the different types of kids' beds to choose from.
Youth Bed Style Guide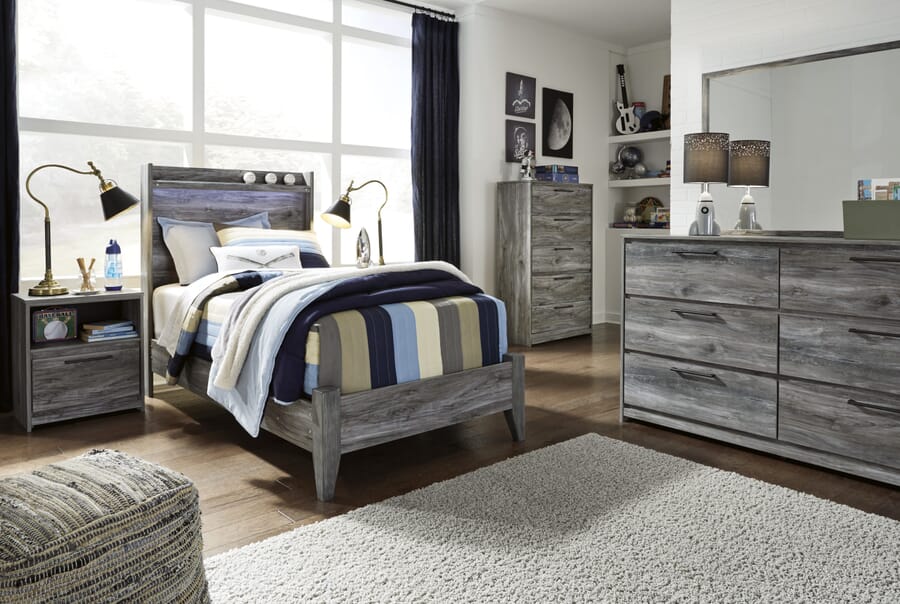 Panel Bed
Probably the most popular—and transitional— style of bed, a classic panel bed is anything but ordinary. With different materials, colors, finishes, and styles to choose from, you can easily make your child's bedroom casual, traditional, or modern. You can even find neat features built right in to the headboard, like sconces, shelving, or LED lighting for a "wow" factor that is as functional as it is cool.
Bunk Bed
What kid doesn't dream of having a bunk bed at some point in their life? Bunk beds are especially great if you're short on space and want to maximize every inch of the room to its fullest. Most configurations are twin-over-twin or twin-over-full bunk styles. Additional features can include stairs or ladders for climbing to the top bunk, built-in storage, or trundles. Whichever configuration you choose, it's a great way to fit multiple kids into one bedroom.
Loft Bed
While you may think bunk beds and loft beds are the same, they're actually quite different. Whereas a bunk bed is intended to sleep two (and even sometimes three) people in one structure, a loft bed sleeps only one person and leaves open space beneath for a reading area, study area, or dream-worthy hideout.
Trundle Bed
With similar appeal as a bunk bed, a trundle bed can be a solution when you don't have the ceiling height to accommodate a standard bunk bed. What looks like a standard bed actually houses an additional pull-out bed that is stored beneath. When additional room is needed for a second sleeper, the trundle bed can be pulled out to provide extra sleeping space.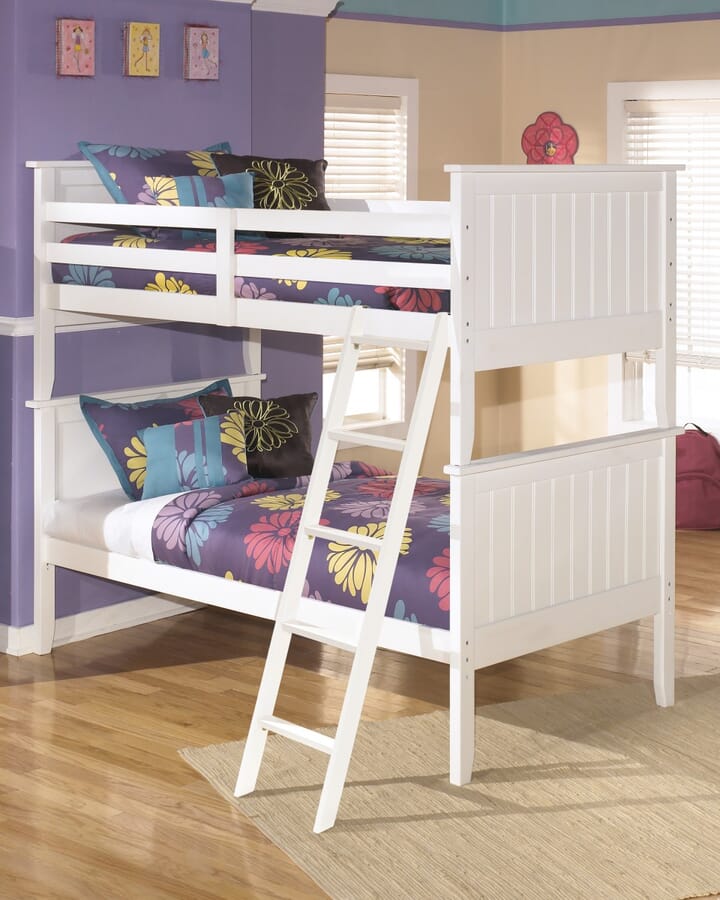 Storage Bed
Beds with built-in storage offer convenient functionality that anyone can appreciate, making cleaning up and getting organized just a little easier. Most often, the storage is built in to the footboard or side rails of the bed. The storage often comes in the form of storage drawers, open cubbies, or bookcase headboards. Captains beds, loft beds, and bookcase beds are often the styles to consider when you want extra storage. In addition, many of our youth panel beds have custom order storage add-on's available. Just ask any sales associate to learn about all of the options available with the style you're interested in!
Convertible Crib
You may think that a crib is a short-term necessity, but it can actually provide a sleeping solution for your child through their teen years! How is this possible? With a convertible crib. Convertible cribs are intended to transform over time as your child grows and needs a bed that grows with them. With a simple conversion kit, your crib can transform into a toddler bed with side rail and then again to a regular panel bed suited for your teenager.
Daybed
A combination of a bed and a sofa, a daybed is known for its attractive and space-conscious design. The easiest way to identify a daybed is by its headboard, which extends along one side of the daybed rather than just the head of the bed. Daybeds are traditionally the size of a twin bed, but can often be found in other sizes.