Everyone could use a few simple, space-saving tips from time to time to clear the clutter and make the most of multi-functional furniture.  Especially pertinent to those living in smaller spaces, these space-saving ideas can make the most of your living area to maximize the square footage you do have.
Tip #1: Go with a smaller sofa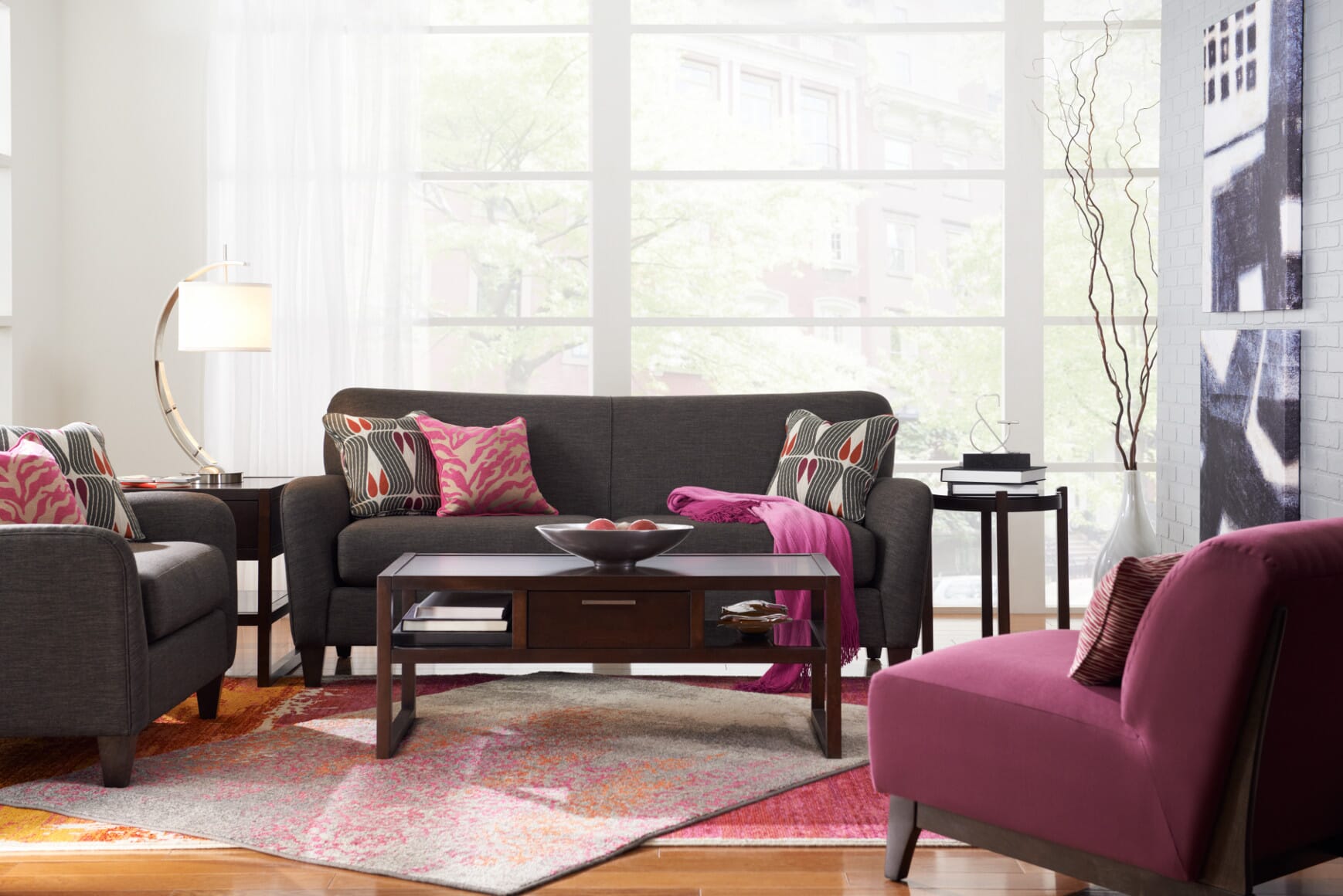 Pictured: Our Dolce Sofa
The trend towards smaller sofas is here and can't be ignored.  The guideline is to stay under 82″ in length, and is an important consideration for any small space.  The selection used to be few and far between, but with the demand increasing over time, smaller sized upholstery can more easily be found without sacrificing on style (check out some other alternatives in our featured Market Trends Lookbook).  If you think a large or regular size sofa will make a small space seem larger, you may want to reconsider.  A smaller sofa can actually make the space around it feel larger and more airy.  Furniture and accessories that are proportional in size to the room in which they live can have major style and functional impact.  If you're worried about being short on seating, balance the space by pairing proportional accent chairs (as shown in the above image), or face two small sofas opposite one another to create an intimate seating arrangement that invites conversation.
Tip #2: Storage Ottoman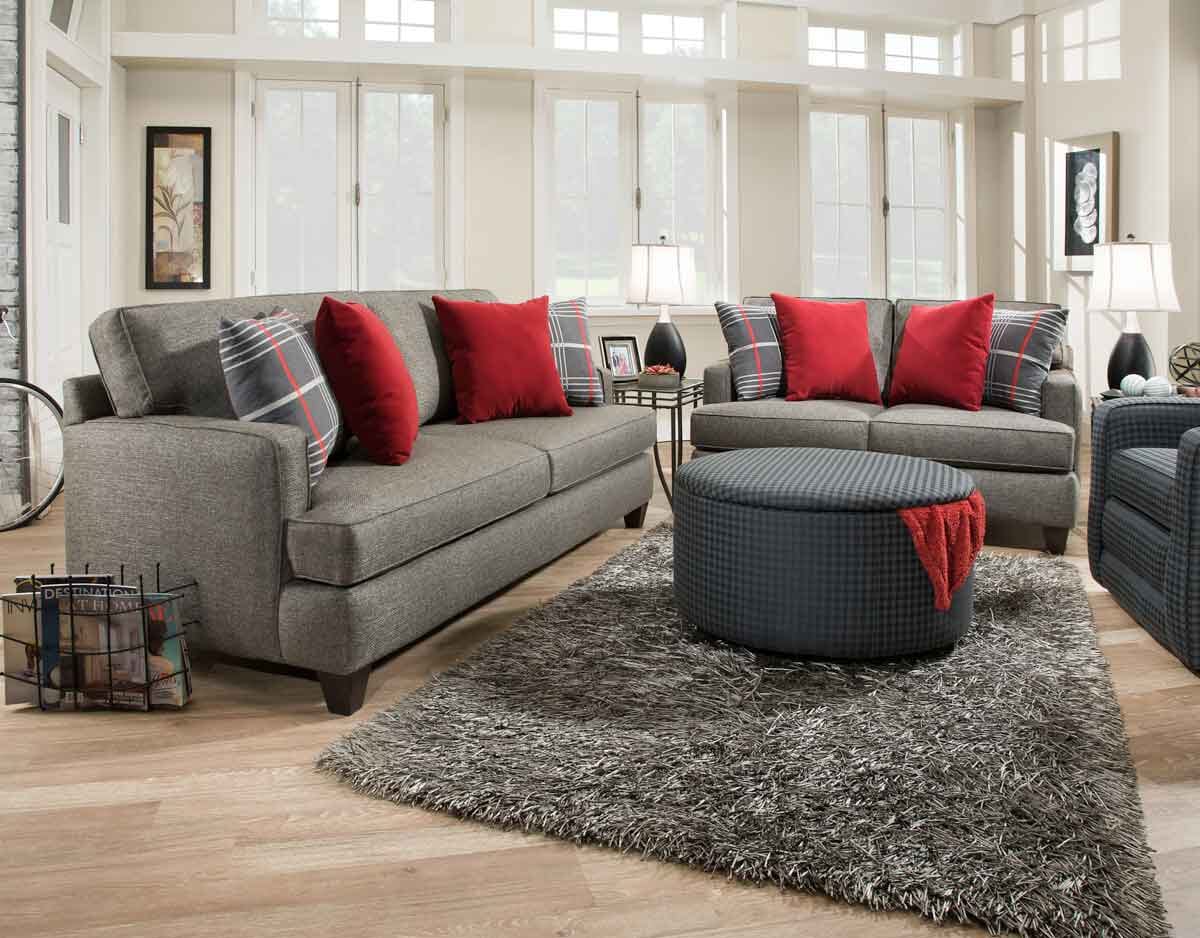 Pictured: Our Rockford Storage Ottoman
An ottoman is inherently multi-functional depending on its size and shape.  It's a place to rest your feet, display decor, or hold beverages and snacks.  There's an added bonus when you go with a storage ottoman (like our Rockford Storage Ottoman pictured above) – items you need within reach are hidden away within the storage ottoman's easy lift-off top.  It's a stylish solution alternative to unsightly or large storage baskets, especially when trying to squeeze it all into a small space.
Tip #3: Dropleaf Table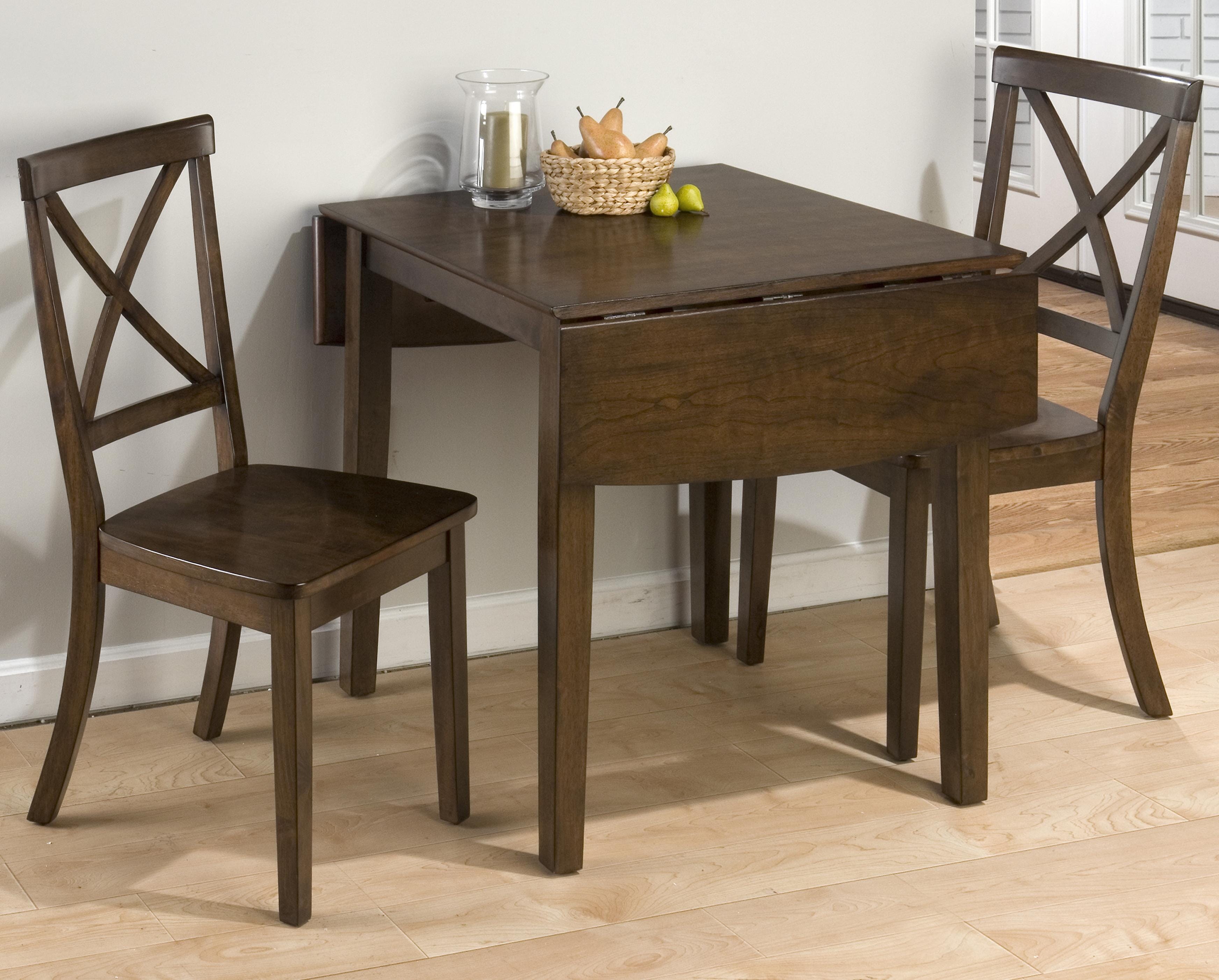 Pictured: Taylor 3-Pc. Dining Package
The beauty of a dropleaf table is its ability to transform easily to fit your dining needs while saving on space.  When in use, simply lift each dropleaf to extend the table.  When you're finished, lower the leaves to return the table to its compact size, making it easy to push flush against a wall.
Tip #4: Storage Bed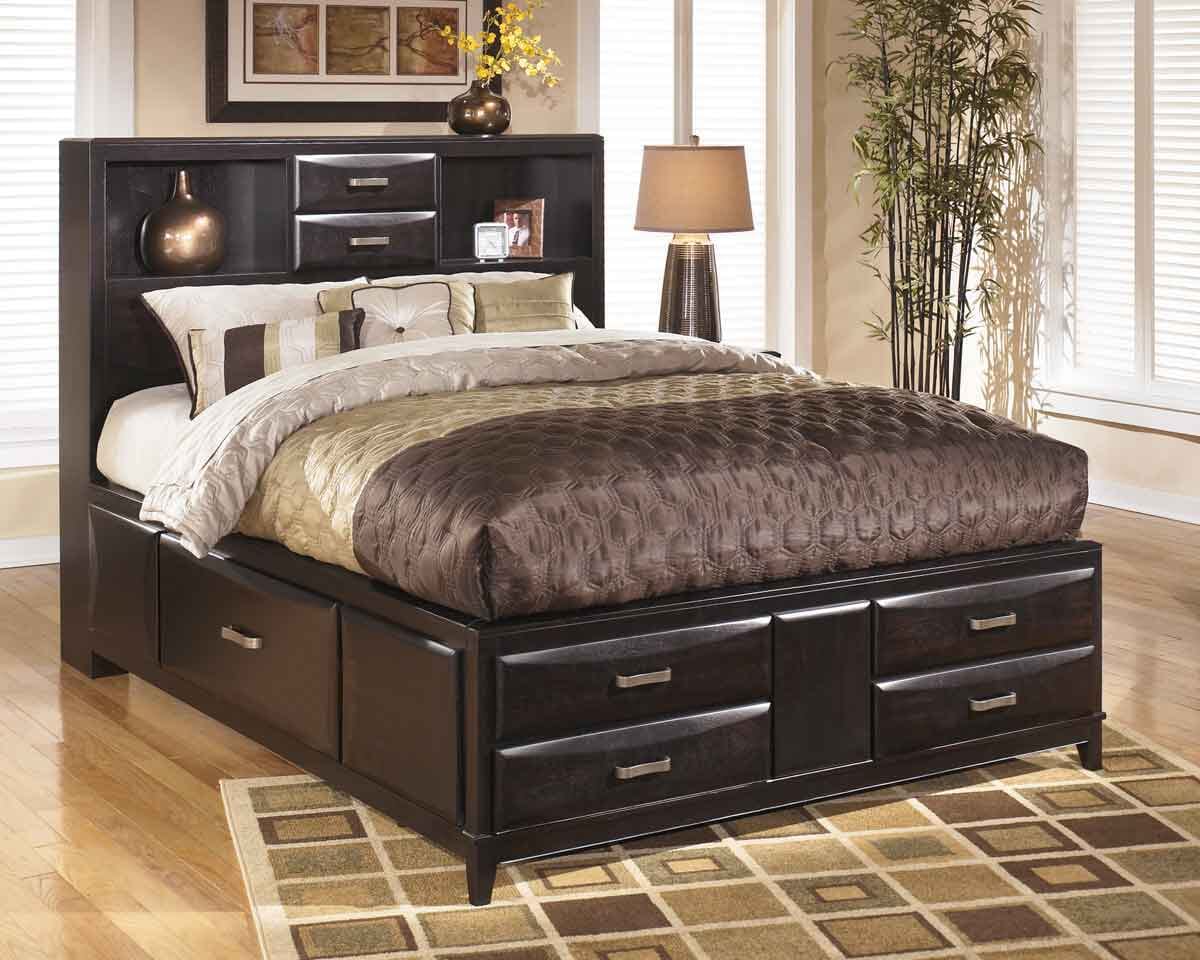 Pictured: Kira Queen Storage Bed
Who doesn't love extra storage space?  This is especially important in small spaces, which is where a storage bed can make a big impact.  Built-in drawers that are integrated directly into the bed frame itself provide extra space for bed linens, clothing, or accessories.  Our Kira Storage Bed above even has smaller drawers built into the headboard.  We can't think of a better example than this where fashion meets functionality!
Tip #5: Kitchen Island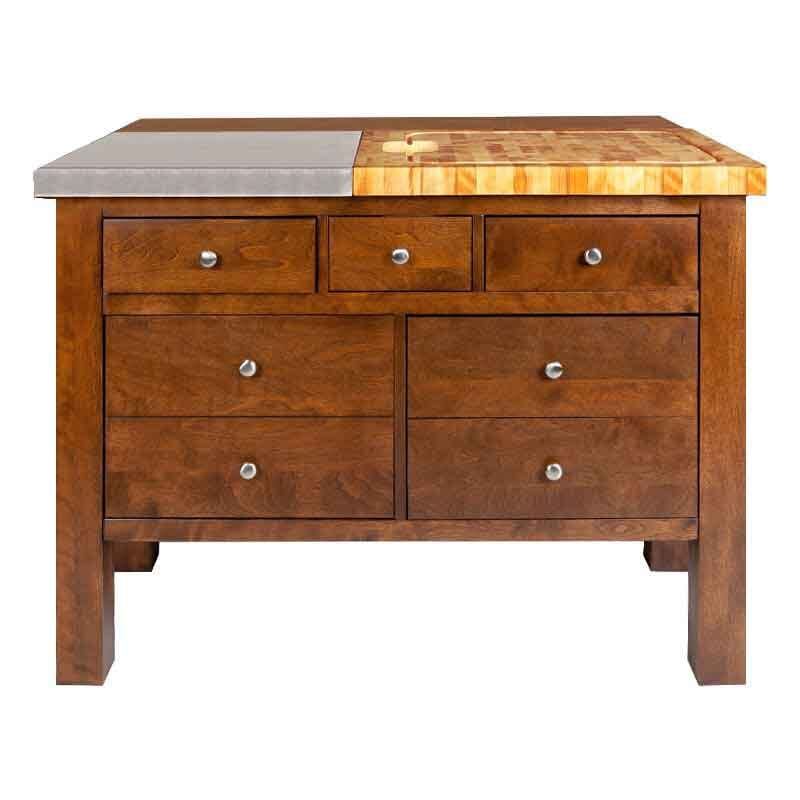 Pictured: Abel Gourmet Island
Most of the time, a small living space means little-to-no counter space.  That's where a kitchen island can come in handy.  Not only does it boast extra storage space, it is also a functional workspace to prep and serve food.  Our Abel Gourmet Island (design yours here) has a removable butcher block, fixed stainless steel top, two magazine racks, three spice racks, and six drawers with one knife rack, one waste container, and one utensil divider.  It's the ultimate must-have for any small kitchen.
Need help planning out your small space?  Use our free Room Planner to design, save, and print your room layout.  Then bring it into any of our locations to get started in choosing your furniture.