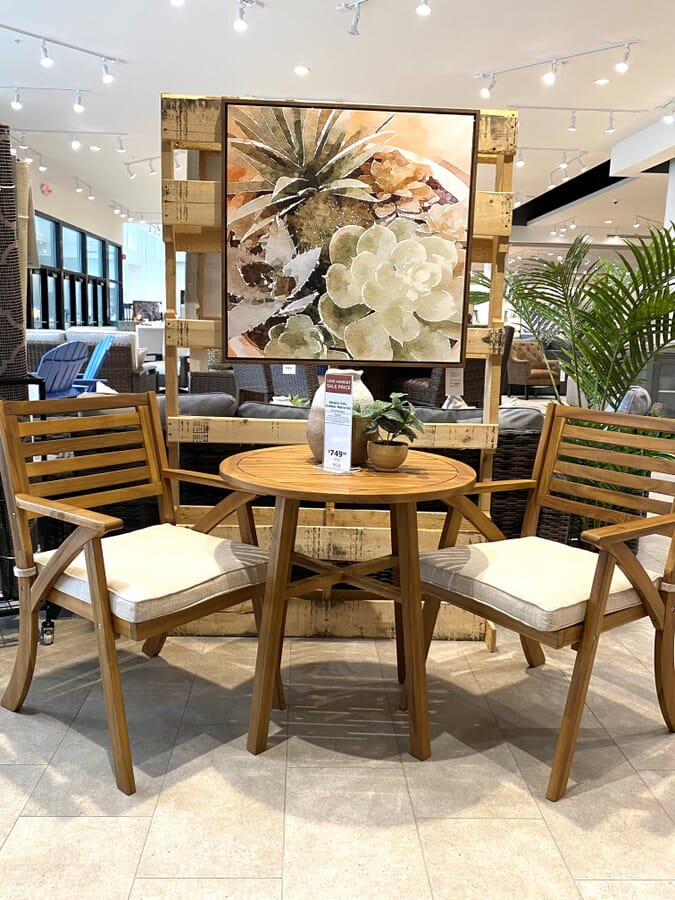 Is having a small balcony or patio space preventing you from creating a dreamy and relaxing outdoor oasis? Don't let it! We're here to show you how to create an outdoor area you can enjoy all summer long even in the smallest of spaces.
If you're looking at really tight corners, start with a lounge chair or two and an end table for your favorite morning or evening beverage. Then, add in some accessories and fun accents that won't take up too much space—this will create an inviting, warm, and homey feel without creating clutter.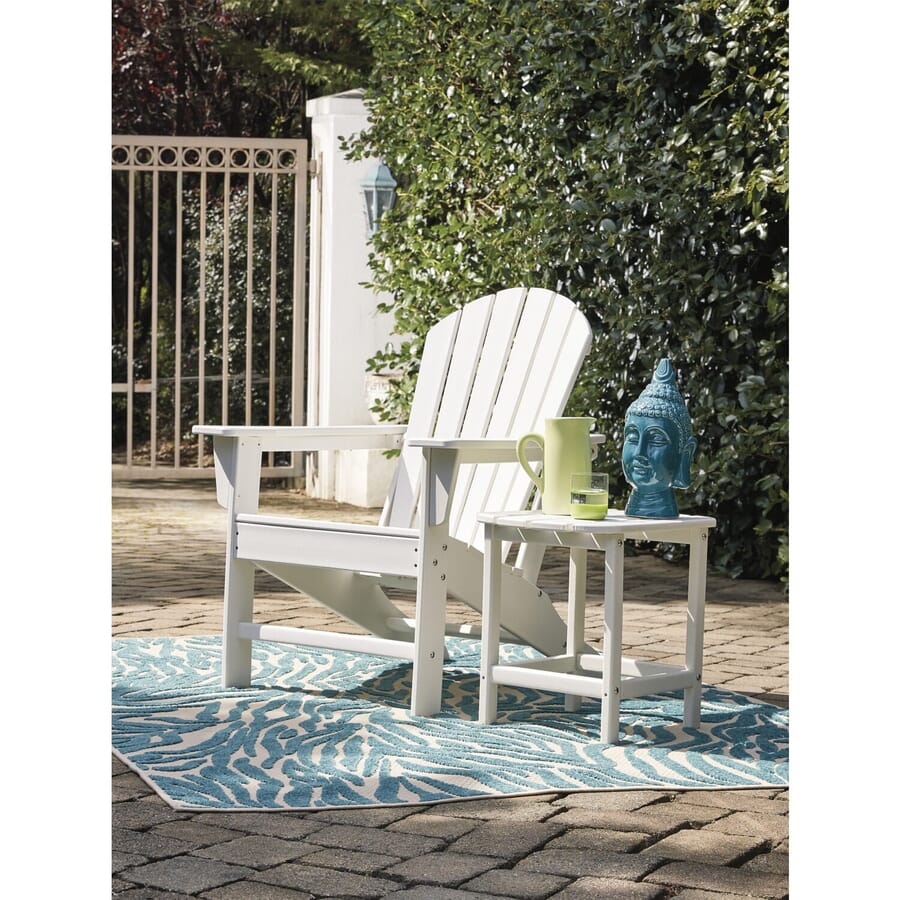 Our Adirondack chairs are the perfect solution. Made of a hearty, hard plastic material with a touch of texture, they're sure to weather the seasons beautifully. Designed to shed rainwater, these chairs' slatted styling with shell back shaping provides exceptional form and function. And did we mention the beautiful array of colors to choose from?
If you're working with a bit more room, small outdoor sets will be your best bet. This will easily create a cohesive look that's stylish and will keep your space looking fresh and uncluttered. Plus, you'll even have room to entertain family and friends.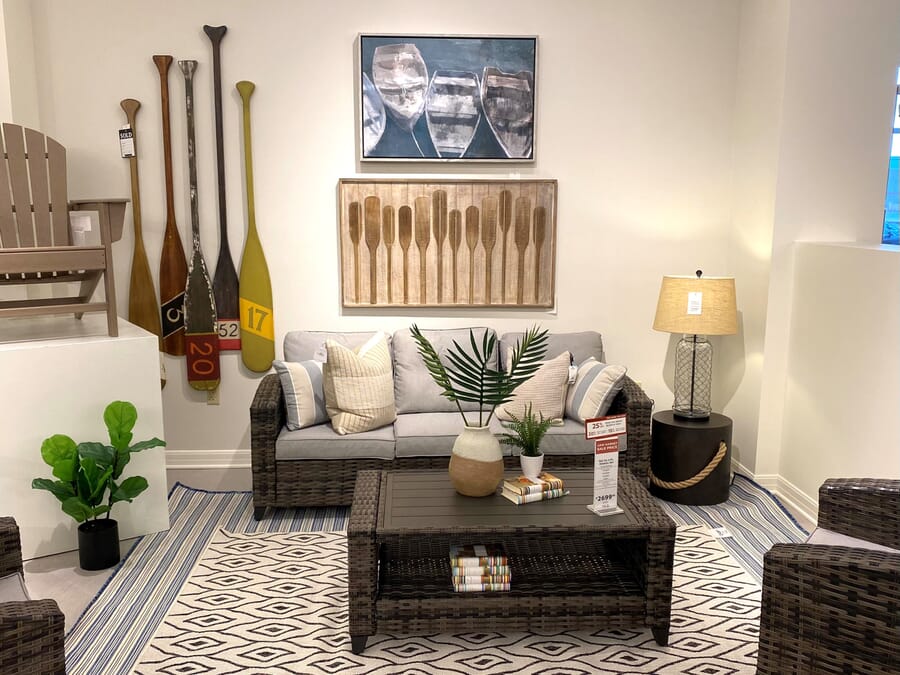 Here's one very important tip: don't forget to measure before you purchase! You'll want to make sure the furniture itself will fit, but will also leave enough space for you and your guests to easily maneuver around.
And who could forget about decorating? Perhaps the most fun part of creating your outdoor space are the final touches that will truly bring it to life and make it a space everyone can enjoy. These are some easy ways to elevate your outdoor patio and infuse your personality.
· Make it fun by adding an outdoor rug and pillows that can withstand the weather.

· Make it cozy with a free-standing gas fire pit.

· Make it beautiful by adding planters full of your favorite colorful flowers and plants.

· Make it nature-friendly with feeders that will attract several species of birds right to your backyard.

· Make it magical and add outdoor lighting. This always makes a space look so much better instantly!