Twice a year, our buyers travel to High Point, North Carolina, for the premier High Point Furniture & Accessories Market to scout out the best upcoming trends and innovations coming out of the furniture world. As always, they returned from their most recent trip with plenty of insight into the upcoming trends in furniture that are soon to be everywhere. Want to get an inside look into the future of furniture before everyone else? Read on as we share an inside look into the styles and trends to come.
Navy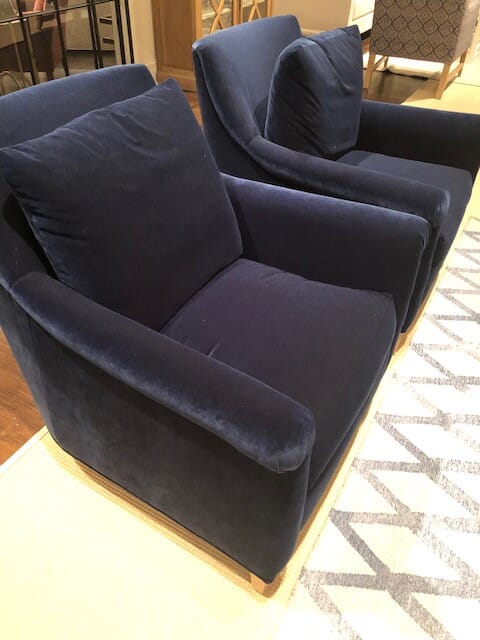 Move over, black. Navy is holding its own as a go-to neutral. With a prominent presence for the past few years, navy is still going strong and is a great alternative option to the stark contrast of black. It also pairs well with two other neutral favorites: gray and white. The navy pieces we found were represented in all rooms and in various materials, from velvet and leather to accent fabrics and finishes.
Shades of Blue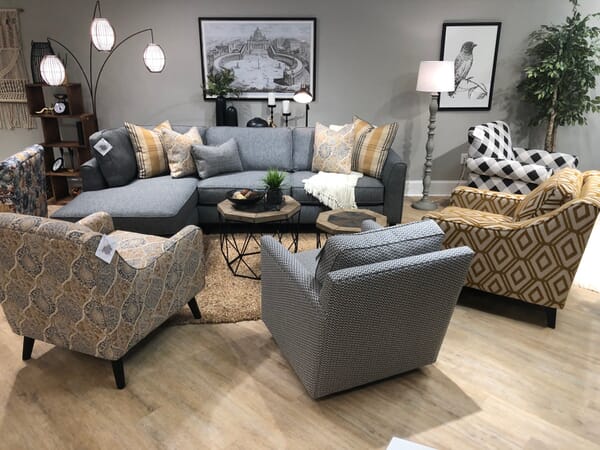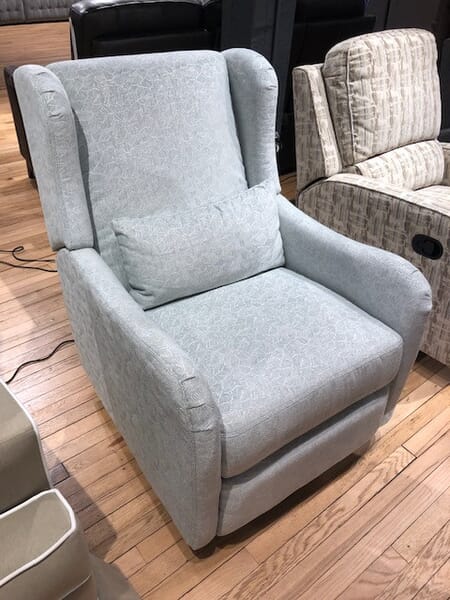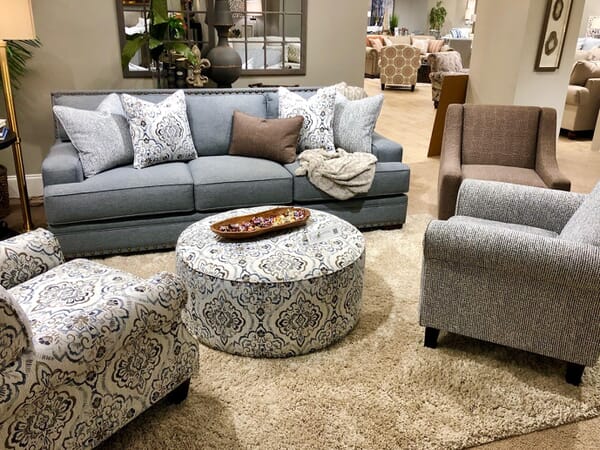 If navy is too bold for you, there are several other shades of blue that are softer and more inviting. Many of the blues we saw leaned gray, making them an ideally stylish compromise between choosing neutrals or colors as your grounding color palette. There were also plenty of accent pieces that incorporated elements of blue, making them a great way to incorporate some color without making a huge commitment.
Bold Colors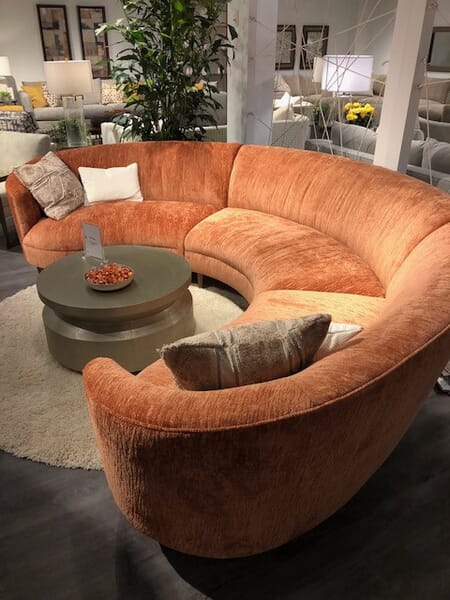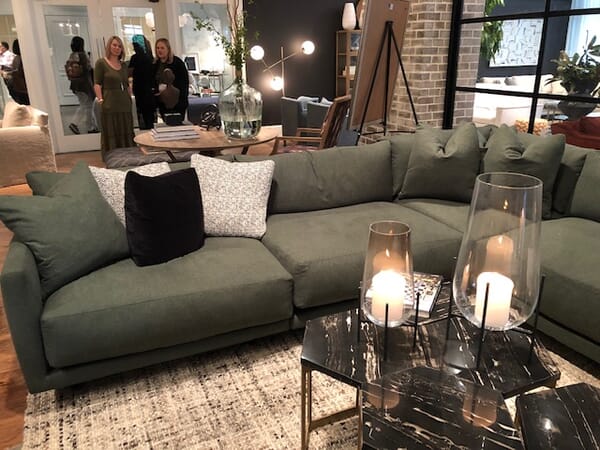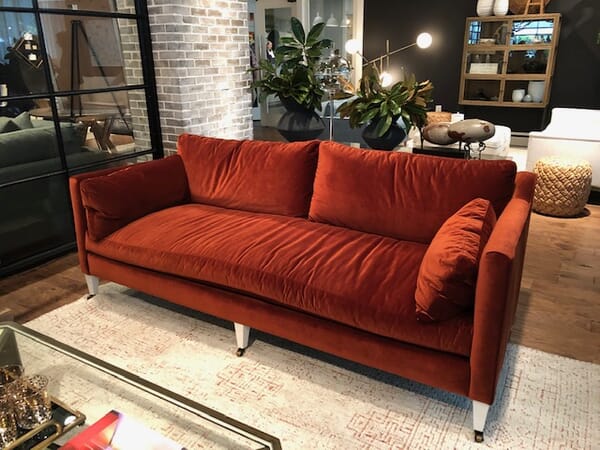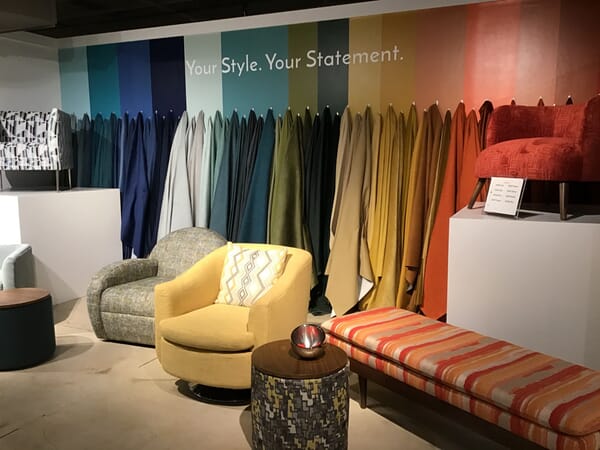 Beyond navy and blue, there's an entire spectrum of colors just waiting to make a statement in your home. We found rich shades of orange, green, yellow, pink, and more that were sophisticated and luxurious rather than tacky. If you aren't afraid to embrace color, there are exciting style trends in furniture coming your way.
Reclining Furniture That Doesn't Look Like Reclining Furniture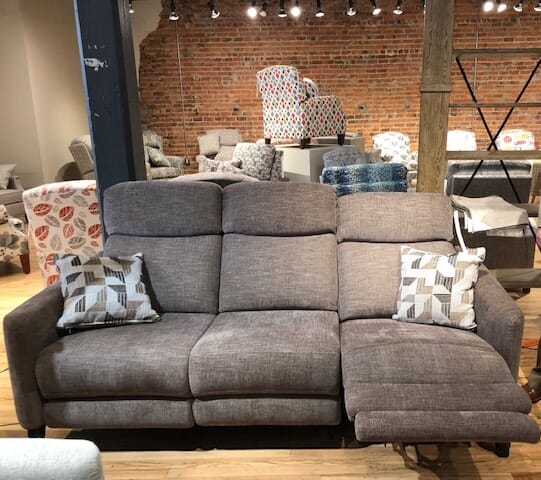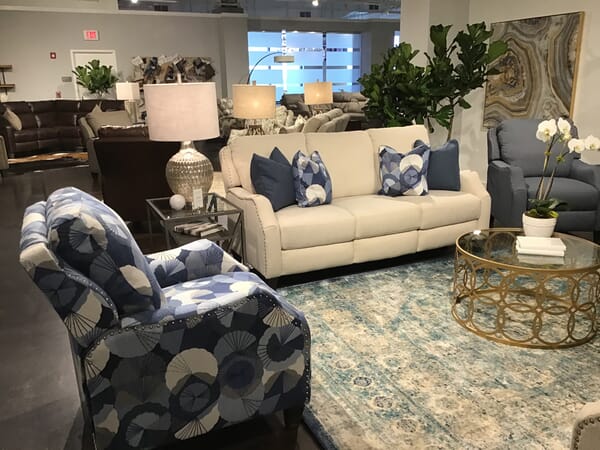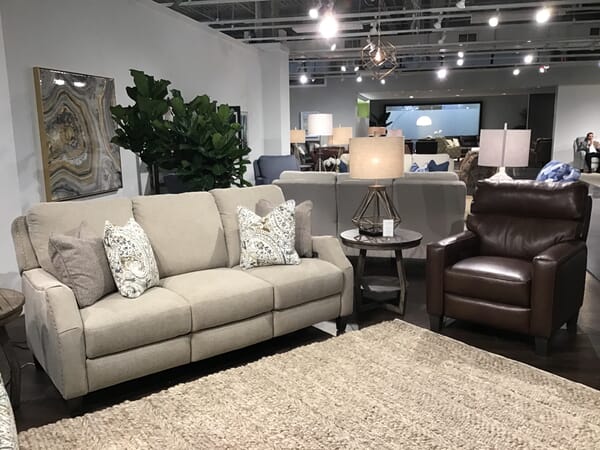 When you want the comfort and convenience of reclining furniture without the traditional reclining furniture look, we have exciting news for you. Furniture manufacturers are coming out with beautifully styled pieces that achieve exactly that. Discrete power motion controls and smart styling disguise the fact that these pieces are designed to help you relax even more. So go ahead and kick your feet up. We won't tell.
Channeling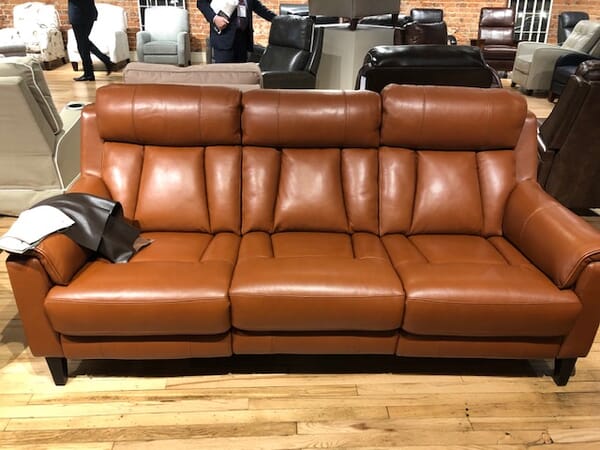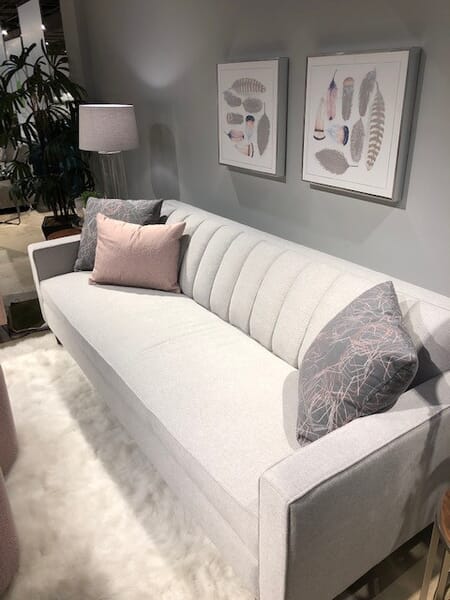 You're probably familiar with tufting, but channeling is another sophisticated styling technique that we're so happy to see emerging throughout upholstered pieces. Aside from giving pieces visually vertical height, it adds a streamlined effect and elevates the overall look. And if you ask us, it works equally well in fabric and leather styles.
Two-Tone Farmhouse Style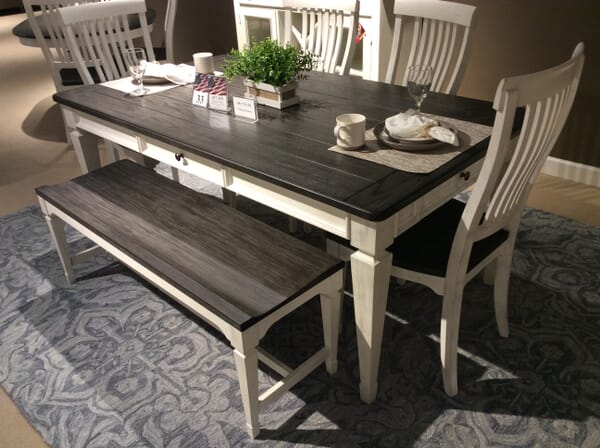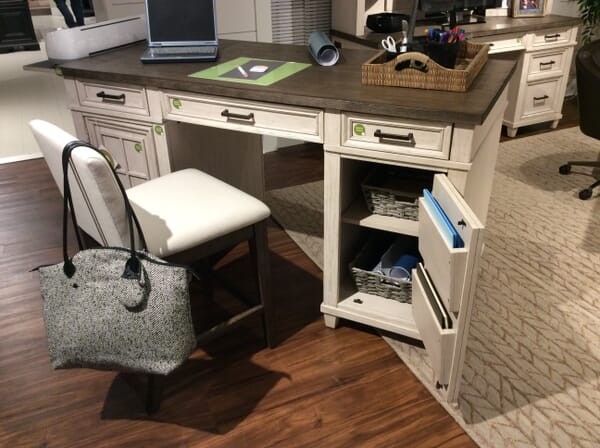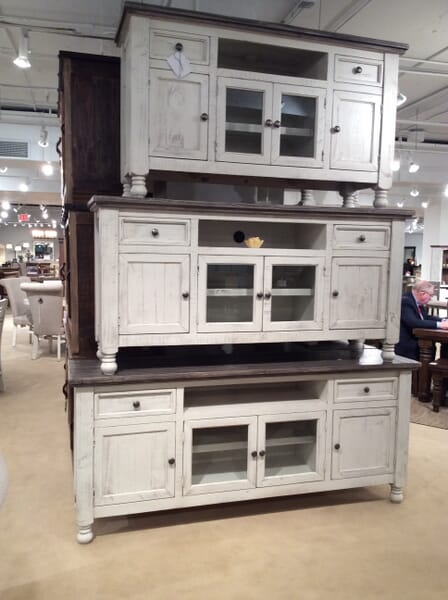 First, there was farmhouse style. Then, farmhouse style evolved to include two-tone finishes to create further contrast and character. We're happy to report that two-tone finishes are still popular, and are now starting to show more of the wood grain through the white finish, adding even more of that worn and well-loved charm that is so definitive of farmhouse style.
Mixed Media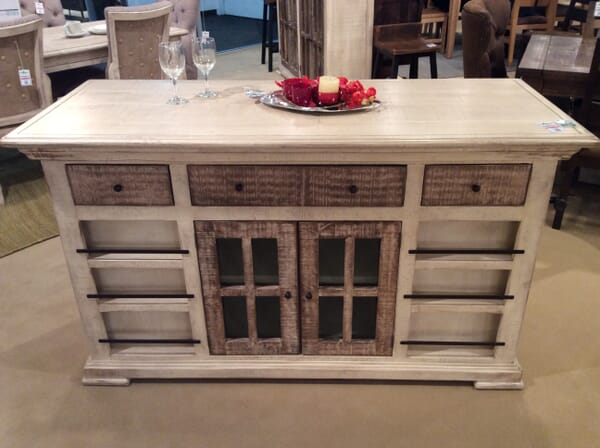 Mixed media cabinets and consoles are everywhere. Combining wood, metal, wicker and more, these whimsical pieces take the two-tone trend and stretch it even further. And because of the mixed material look, it's easy to incorporate this trend into your home quite easily.
Live Edge


If you love the natural, raw beauty of wood or simply appreciate things in their organic form, the live-edge furniture trend is for you. Made popular during the mid-century modern era, live edge has come back in full force and is now seen everywhere, from the kitchen and dining room, to the bedroom, to the office and movie room.
Want to see more behind-the-scenes photos from High Point Market? Head on over to our Pinterest page!