When beautiful design and an inspired story come together, great things happen. Such is the case for our new line of LM Co. by Erin & Ben Napier, whom you may recognize from a very popular TV show. With immense pride for their hometown of Laurel, Mississippi, Erin and Ben have made it their life's mission to restore their beloved hometown, treasured by locals as "The City Beautiful." They reopened the doors of the Laurel Mercantile Co. on Laurel's Front Street in December 2016—more than 80 years after the original Laurel Mercantile Co. shuttered its doors.
With Ben's woodworking talent and Erin's eye for design, it's only natural that their combined efforts would result in a beautiful line of bedroom furniture through their partnership with Vaughan-Bassett. Our bedroom collections from LM Co. are skillfully handcrafted in Virginia using locally sourced lumber.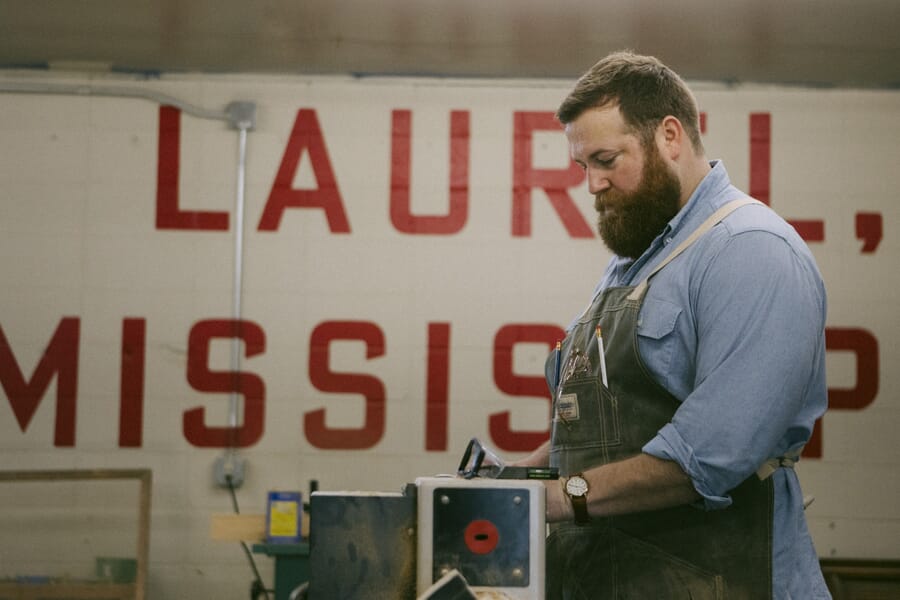 With an affinity for timeless, heirloom-quality furniture over temporary trends, Ben Napier worked closely with the craftsmen and craftswomen of Vaughan-Bassett to highlight the best of American veneer design. Each piece of the collection features classic lines and is modeled after the handmade pieces created in Ben's Mississippi wood shop.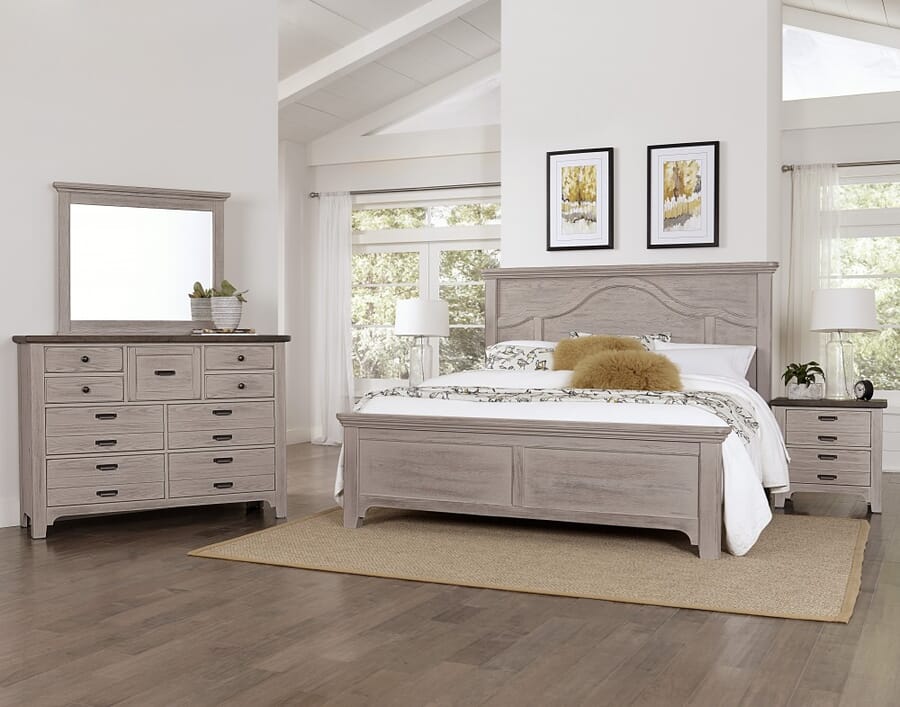 We invite you to visit any WG&R location to shop the LM Co. collection today, and to learn more about the custom order finish options available. Learn more about the LM Co. line from Ben & Erin themselves in this video: