We are so lucky to have some very talented cooks at our corporate office in Green Bay, so this holiday season we decided to share their skills with all of you! With holiday gatherings just around the corner, here are two amazing recipes—one sweet, one savory. Both are equally perfect to serve your family and friends this holiday season.
Lanette's Cream of Wild Rice Soup
You'll Need:
1 large onion, chopped
1 large carrot, shredded
1 celery rib, chopped
¼ cup butter
½ cup all-purpose flour
8 cups chicken broth
3 cups cooked wild rice
1 cup chicken breast, cooked and chopped
¼ tsp salt
¼ tsp pepper
1 cup fat free evaporated milk
¼ cup snipped chives (optional)
Directions:
In large saucepan saute onion, carrot, and celery in butter until tender. Stir in flour until blended.
Gradually add broth, stirring well to combine. Stir in rice, chicken, salt and pepper. Bring to a boil over medium heat, cook, and stir for 2 minutes or until thickened. Stir in milk and cook 3-5 minutes longer. Garnish with chives if desired.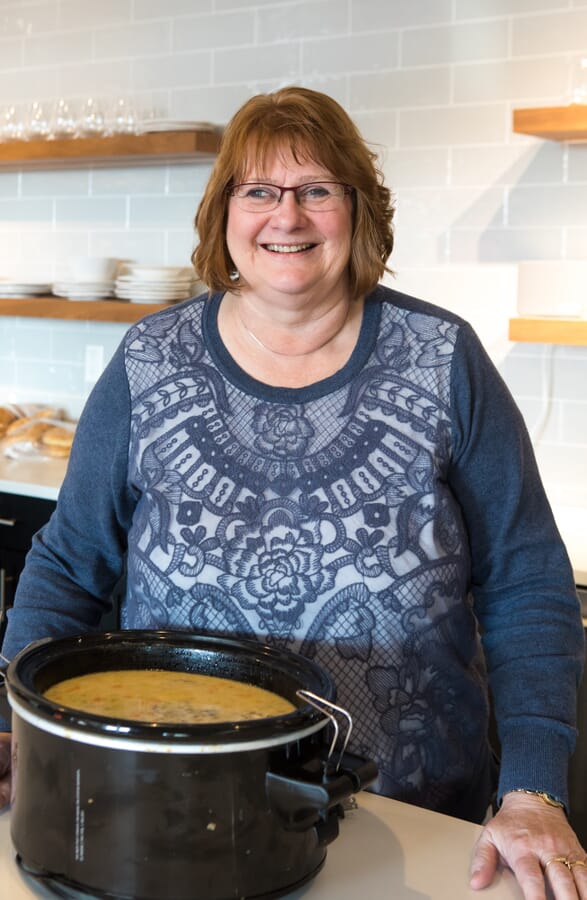 Gail's Pumpkin Bars
Butter & flour a jelly roll pan
You'll Need:
4 eggs
2 cups sugar
2 cups cooked or canned pumpkin
¾ cups melted butter
2 cups flour
2 tsp. baking powder
2 tsp. baking soda
½ tsp cinnamon
2 cup chopped nuts (optional)
Directions:
Mix eggs, sugar, pumpkin and butter together.
Sift together flour, powder, soda and cinnamon.
Add to batter.
Stir in nuts (if using)
Bake at 330 degrees for 30 minutes.
Cream Cheese Frosting
3 oz. softened cream cheese
6 tablespoons of softened butter
1 tsp vanilla
1 tablespoon milk
3 cups powdered sugar
Directions:
Combine above ingredients and beat with electric mixer until smooth. Frost pumpkin bars.