Our buyers recently returned from yet another successful trip at the High Point Furniture Market in North Carolina.  The High Point Market is a bi-yearly event where furniture and accessory vendors from around the world gather to debut new releases for the season, top sellers, and experimental looks.  Buyers from around the country visit the showrooms to shop for new products, see the latest trends, and get a pulse on the furniture industry.
As usual, we couldn't wait to see all of the pictures our buyers brought back with them from High Point.  Today, we're sharing some styles, trends, and favorites from High Point to give you an inside look at what may be coming to your nearest WG&R location.  For more inspiration, check out our Pinterest board and Pin some of your favorites!
trend alert: GRAY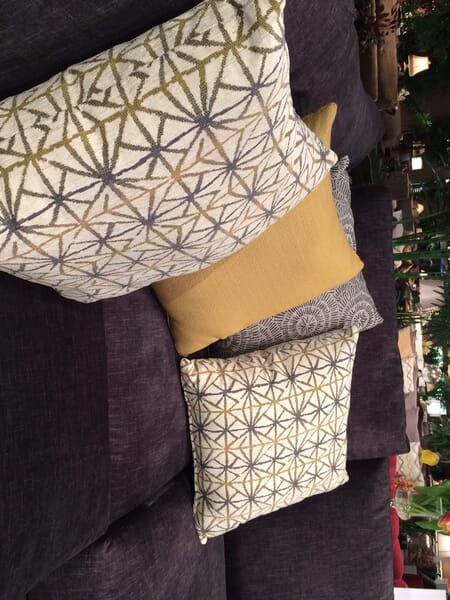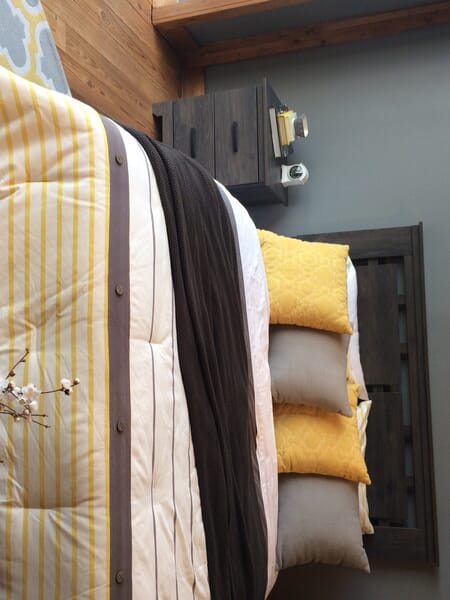 Gray certainly isn't new, and it isn't going anywhere anytime soon.  We saw shades of gray in almost every showroom we visited, and, truth be told, we're still not tired of this modern neutral.  From soothing dove grays on the lighter end of the spectrum, to dark charcoal grays, we found this versatile color in everything from upholstery pieces to finishes in the dining room and bedroom.  Often paired with bright pops of color (we saw yellow, coral, and blue the most), gray is still everywhere and is a gamechanger when it comes to incorporating a dynamic neutral into any room.
trend alert: LIGHT FABRICS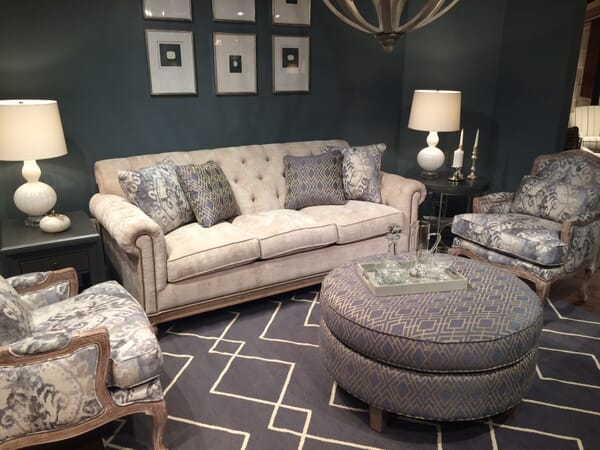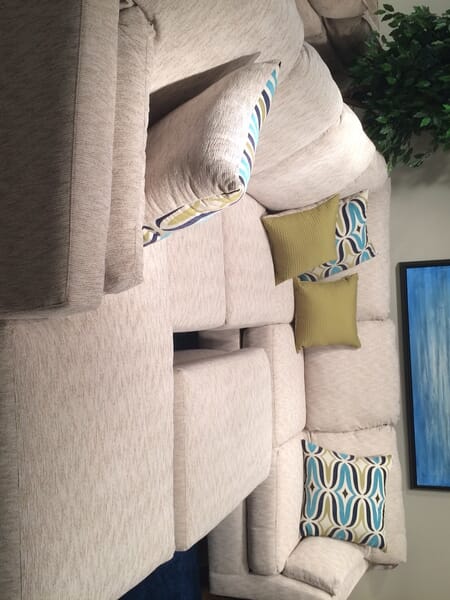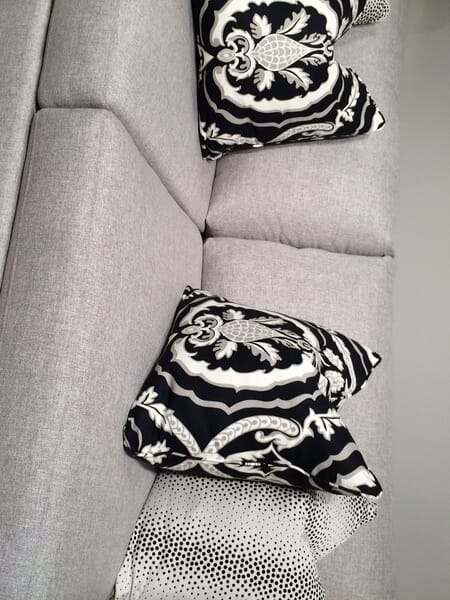 Light fabrics in the living room have long made people shudder.  Kids, pets, entertaining – there is so much that can go wrong.  But with Revolution fabric becoming more and more popular, light fabrics can easily be used in high-traffic areas such as your living room.  From casual to traditional styles, we saw lighter shades of fabric in several showrooms.  It's great at making spaces feel open and airy.  And we say nothing looks more traditional chic than a beige linen fabric on a classic tufted sofa or chair.
trend alert: BLUE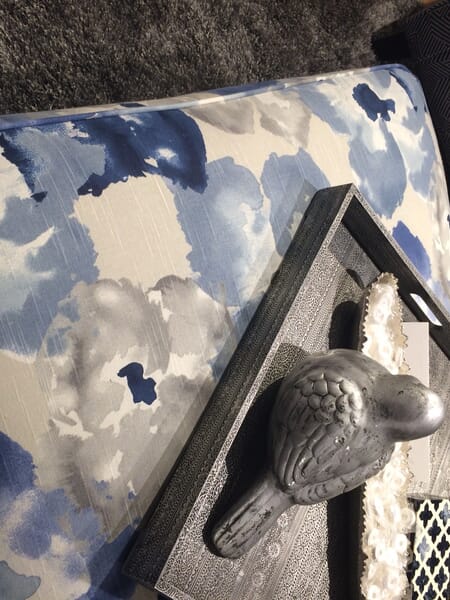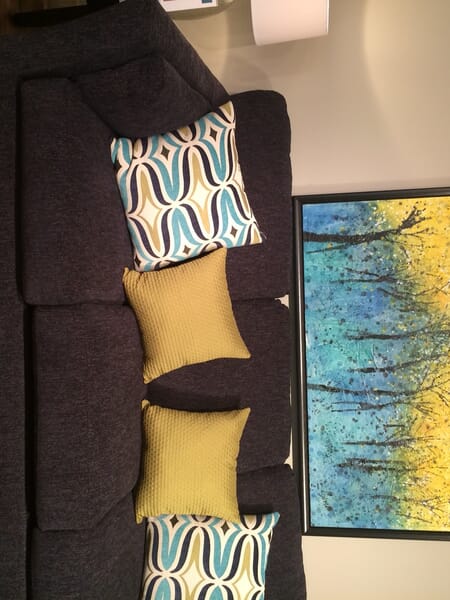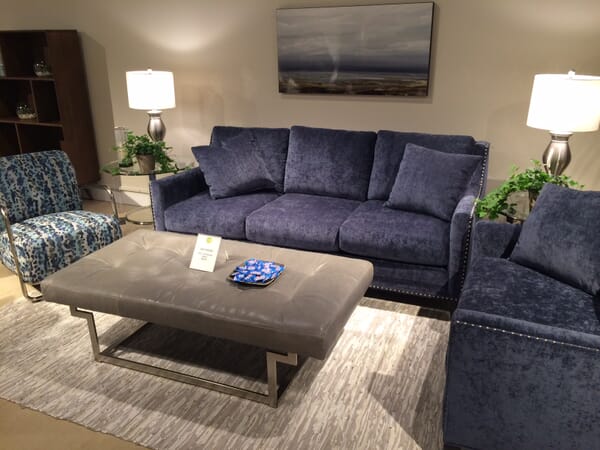 Another color that has increased in popularity over the years is blue.  However, the first introductions were primarily in the navy family.  Now, blue has branched out to include shades ranging from Serenity (one of two Pantone 2016 colors of the year) to turquoise.  From focal point pieces to accessories, blue was everywhere and still managed to feel fresh every time we saw it.  Another bonus?  It pairs well with that other popular color we saw – gray.
trend alert: COLORFUL LEATHER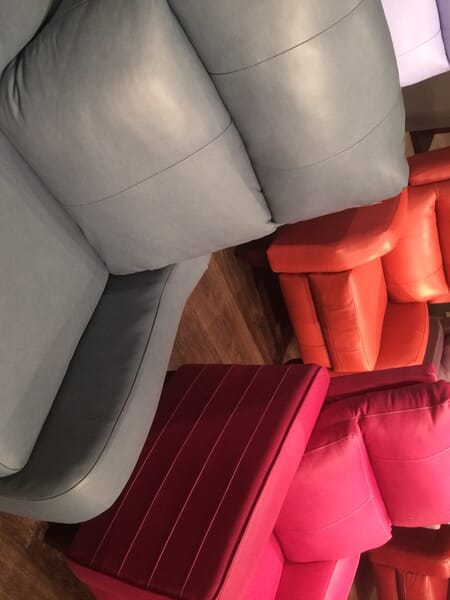 Colorful leather no longer means black, brown, and white.  We're talking about pink, orange, blue, yellow, and every other color you could think of.  With contemporary styling, it's a dynamic look that we think is now more easily able to fit into your home.
trend alert: METAL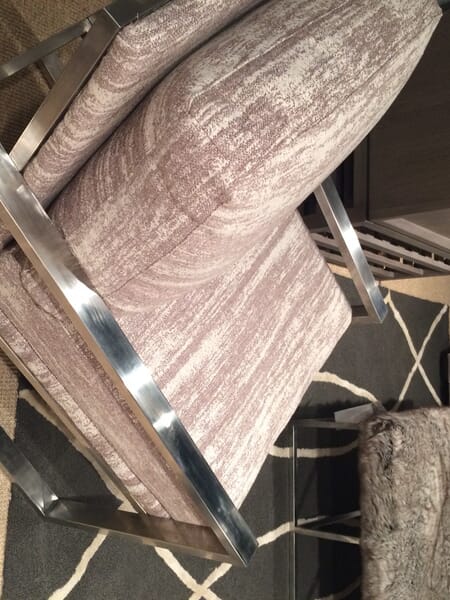 From silver to gold to rose gold. Metal was everywhere, from chair frames to sofa legs to hardware on dressers and nightstands.
trend alert: WHITE WASHED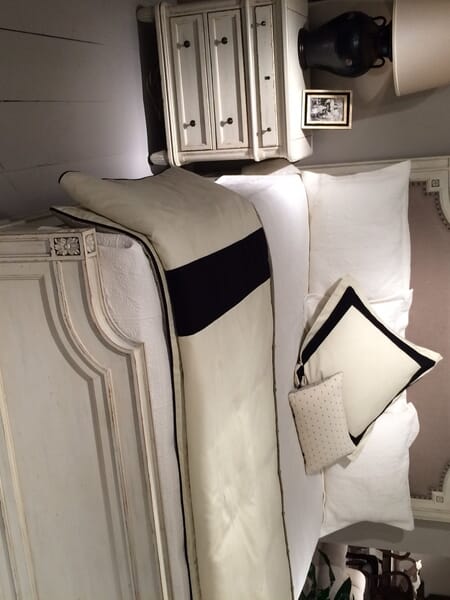 Thanks largely in part to the rising popularity of French inspired looks and cottage chic, white washed furniture is gaining speed.  We saw it mostly in the bedroom and dining room, but it also popped up in living room tables and accent pieces.