Fall is nearly here, and we're embracing the comfortable temps and cool, crisp mornings. While you may have your seasonal decorations ready to go, why not take a fresh look at your furniture, too?  Fall is the perfect time for a fresh start just in time for the upcoming holiday season. We're here to show you some inspiration from our Pinterest boards, along with how to get the look.
Dining Room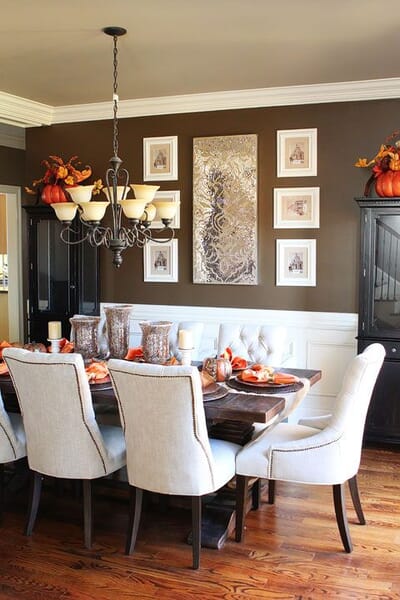 There's something about upholstered dining chairs that make a space look and feel warm and inviting. Whether you incorporate the look in a seat and back, bench, or fully slipcovered dining chair, the instant style appeal will have major impact in your dining room. While the gray finish and reclaimed table examples shown below are fantastic for adding even more character, swapping out your seating is an easy and affordable way to make a style statement.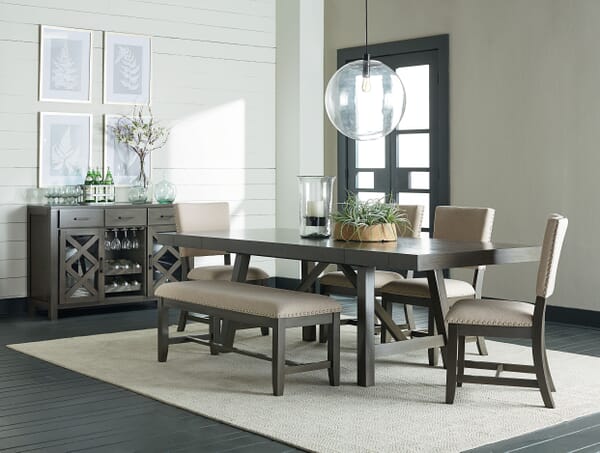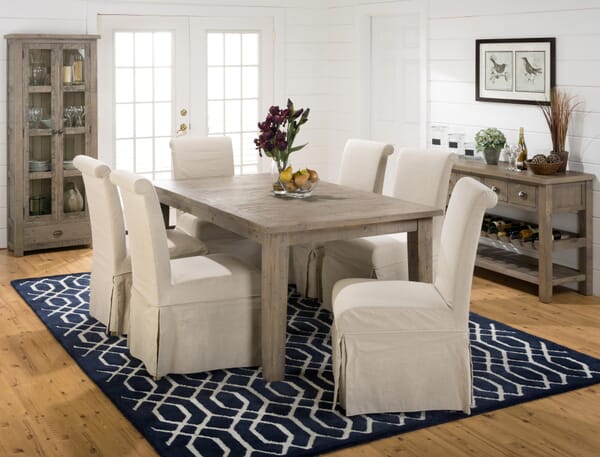 Living Room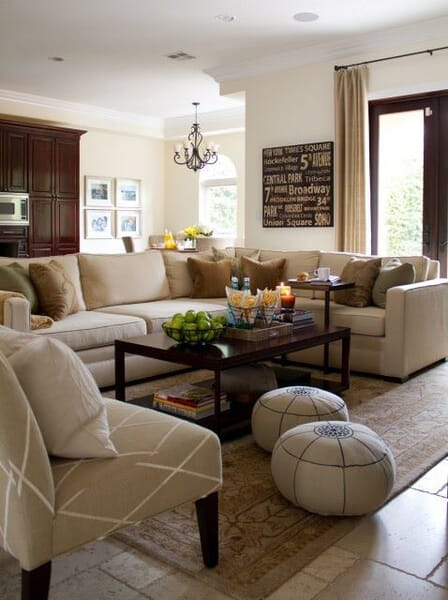 With a neutral statement piece, getting a fall-ready look is easy. Create a cozy feel while making sure there's room for everyone with a soft and plush sectional. A chaise sofa can have the same effect for smaller spaces. Then accessorize and accentuate with a mix of accent pillows, throws, rugs, wall art, or accent chairs to make your space seasonally appropriate. We love how all three of the examples shown mix warm-toned colors, patterns, and textures to create a cohesive look.