We all know how impactful a first impression can be. When it comes to your home, why not err on the side of amazing and create an entryway that not only makes a great impression but does double duty as a multi-functional space? You don't need a grand foyer or massive entryway space to create a fabulous and functional area for your home. Today we're going to show you how to make the most of any entryway space to create a great first impression.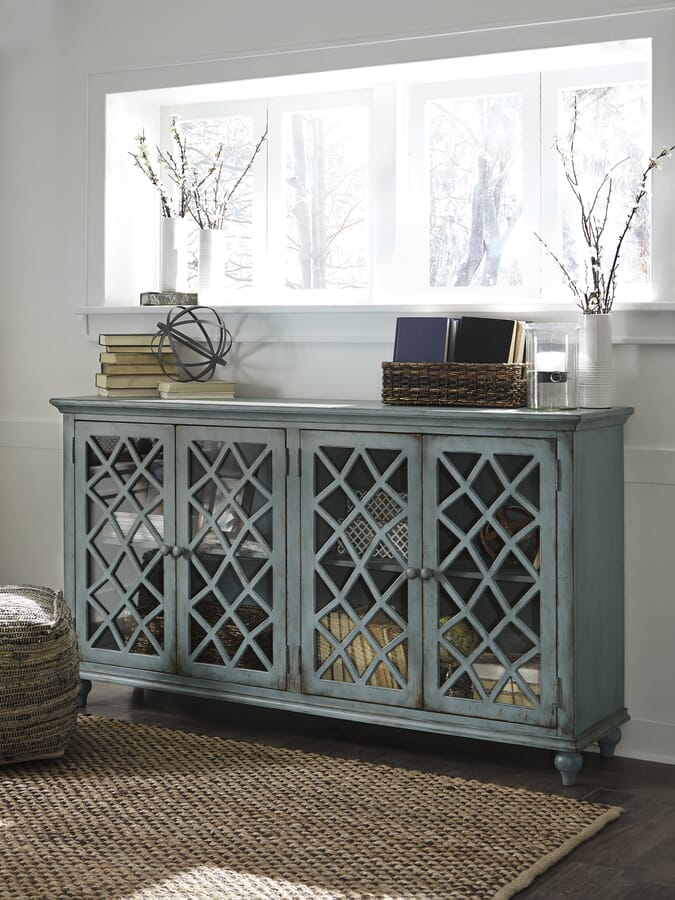 Start with the statement piece
As with any room in your home, you'll want to start with the largest piece and decorate around that. This first involves figuring out how you want your entryway to function. Will it be purely for guests to enter your home? Does it need to include clever storage solutions for your family? Once you have an idea in mind, look for an entryway table that will accomplish just that. Here are some of our favorite options to consider:
Decorate!
This is where you get to have a lot of fun with your entryway. Once the statement piece is in place, you'll have a better idea as to which accessories you'll want and need. Be sure to consider how you want your friends and family to feel as they walk into your home. Do you want them to see something bold and bright? Serene and tranquil? Purely welcoming? Use accessories, like those from our Magnolia Home collection, to convey your desired decor personality.
If you decided that your entryway needs to do double duty with storage, now is the time to look for bins or baskets that fit your style. These can house accessories like hats, mittens, dog leashes, or throws and blankets.
If your entryway is more for fashion, look for pieces that look and feel right at home along with the rest of your decor. This includes tabletop groupings that can include table lamps, small indoor plants, framed photos, or knick knacks.
An area rug or runner adds instant visual and textural interest. Just be sure to choose one that best fits the space and can hold up to moderate or heavy traffic, depending on how often you have guests.
Don't forget about the impact of wall art. From family photos to oil paintings to humorous quotes printed on canvas, anything on the wall will most likely be seen first by guests so make sure it gives the right impression.
One of the tricks to making a space feel bright and open is the addition of a large mirror or smaller grouping of mirrors. If this fits your design style, replace wall art with a mirror instead.