A new season is upon us, and what better time than now to get a head start on transforming your space? We don't know about you, but with any shift in seasons we love finding fresh ideas to bring any room back to life.
1.  Introduce New Accessories
Perhaps the easiest way to update a space is to introduce new accessories.  Play with different sizes, textures, colors, or groupings that adhere to the overall concept of the room.  Group tabletop accessories in odd numbers for a more visually interesting statement, and feel free to mix elements that work together but don't necessarily match. This can be as simple as grouping a collection of similar items in different heights or shades of the same color.
An even easier way to revive a space is to swap accent pieces from one room of your home with another.  They'll look brand new within the confines of a new space.  Accessories are also a great way to experiment with trends that intrigue you without making a huge commitment.  Some go-to accessories that you can play around with?  Lamps, accent pillows, and tabletop accessories are available in a multitude of styles, colors, and sizes.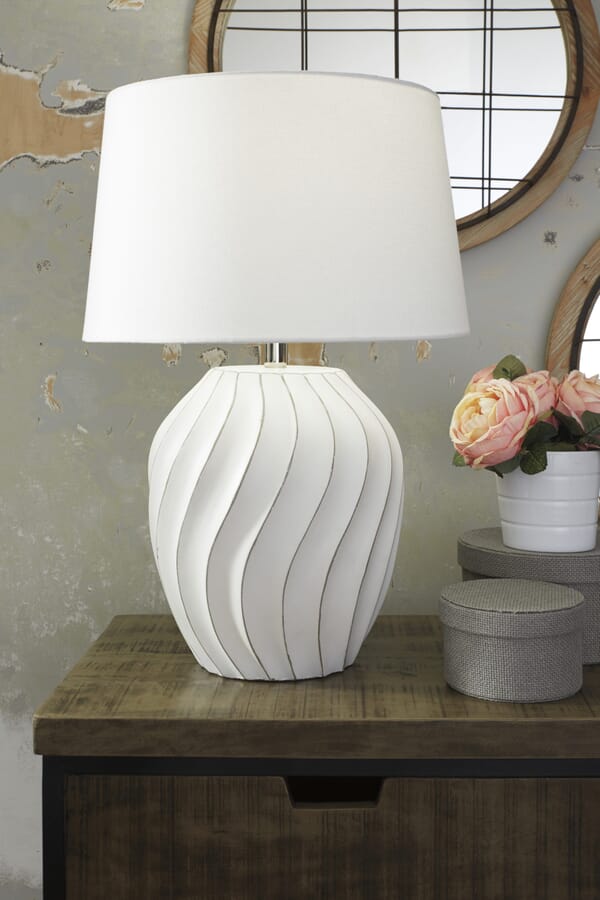 2.  Introduce New Art
The same rules above apply to new art as well.  Art is extremely versatile and is therefore able to be used as a complementary piece to an overall theme, or the statement piece to pull together an entire room.  Even swapping out frame styles can inject new life into a piece of art.  As with a carefully curated selection of accessories, play around with varying sizes and arrangements of artwork.  Of course, one large statement piece can stand on its own and command attention without the help of flanking pieces.  You can also broaden your perspective of the word "art" and venture into wall art that isn't framed, such as mirrors, sconces, and hanging or mounted sculptures.  These are just as effective and less expected.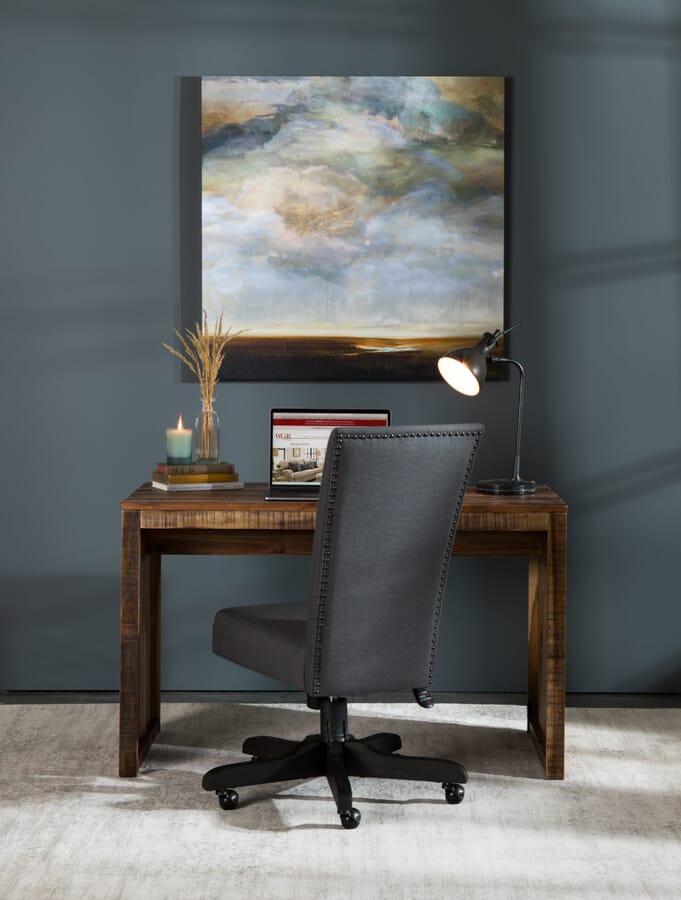 3.  Get Organized
Storage solutions can be stylish too, and will jump-start your next spring cleaning or home organization project.  Baskets, bins, trunks, and storage ottomans in materials such as leather, linen, metal, wood, and wicker can add some style oomph to any room while simultaneously masking any clutter.  To make the storage pieces look organic to the room rather than forced, stay consistent with the overall feel of the space with whichever storage method you choose.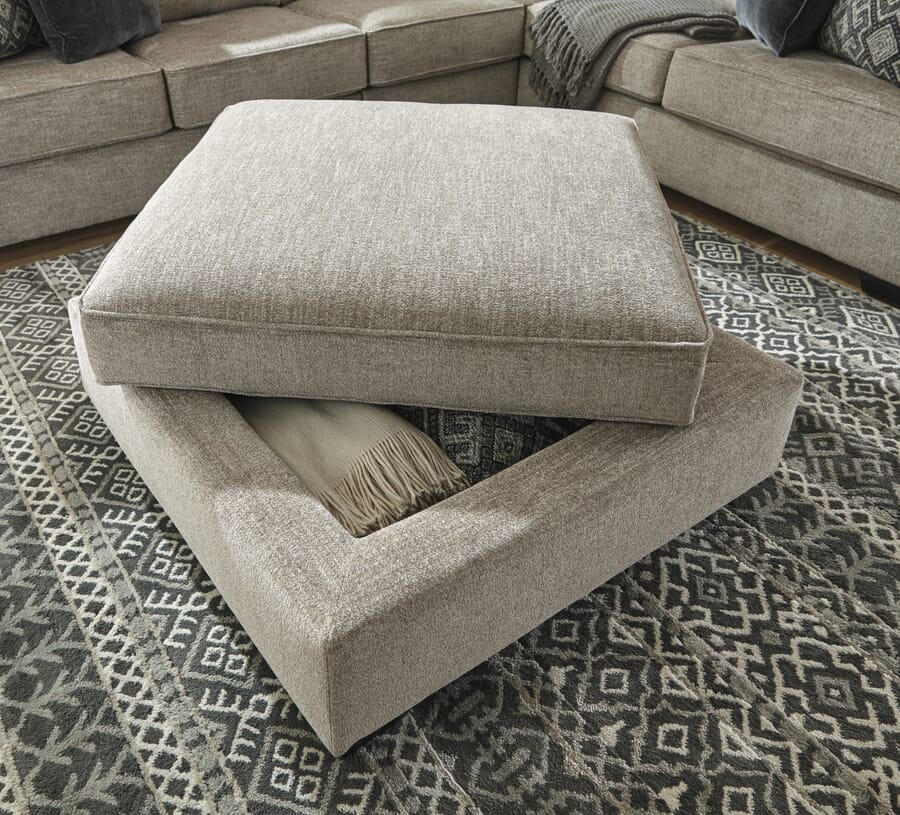 4.  Introduce a New Rug
Nothing can add color or pattern to a room quicker than a large area rug.  With a wide range of textures, sizes, and shapes, the magic of an area rug is its ability to pull a room together in an instant.  If a room is complete but still feels like it's missing something, an area rug is likely the solution.  Choose one that fits the space appropriately; furniture pieces should somewhat overlap onto the rug, helping to define the parameters of a space while unifying it.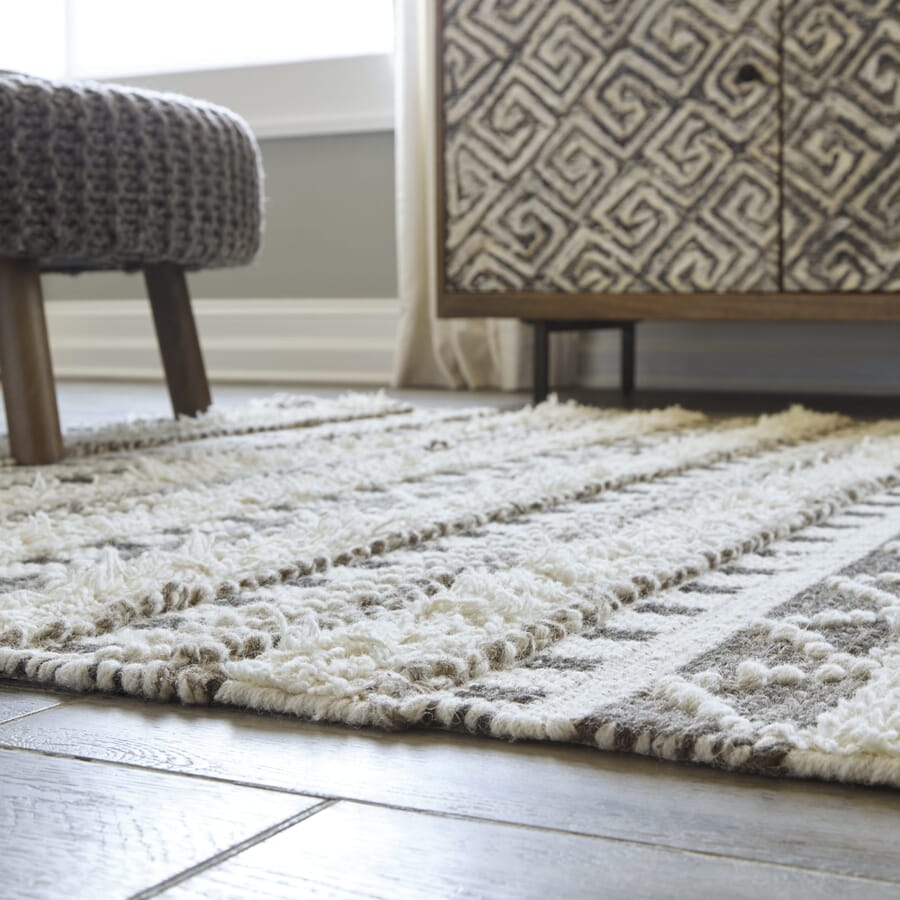 5.  Rearrange Existing Pieces
Sometimes you love what you already have, but you're just not feeling inspired by it anymore.  Freshen up a room by rearranging the pieces you already have, or by swapping pieces with other rooms.  There are several pieces out today that can be multipurpose, such as poufs, benches, console tables, and accent chairs.  If you want a bigger impact, you can even swap large living room or bedroom pieces with another room.  Sometimes seeing the same setup in the confines of a different space is enough to make it feel brand-new.