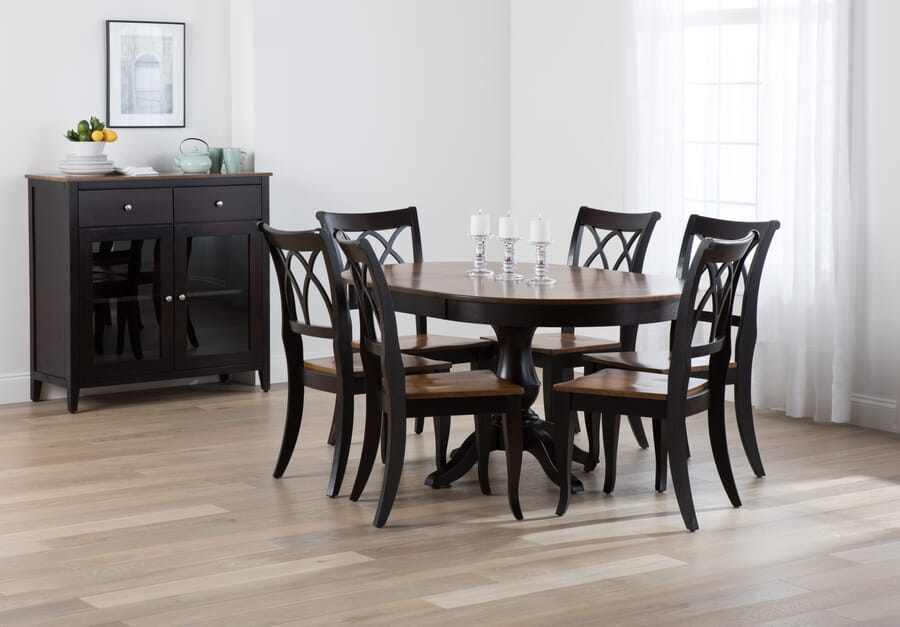 The word heirloom is defined as "something of special value handed down from one generation to another." But what makes a piece so special, so valuable? We'd like to think it's in the value accumulated through the special moments and treasured memories over time, which is why we're focusing on Canadel.
With holiday season right around the corner, Canadel is the perfect solution for continuing to capture those special memories around a piece of furniture that is quality constructed and built to last.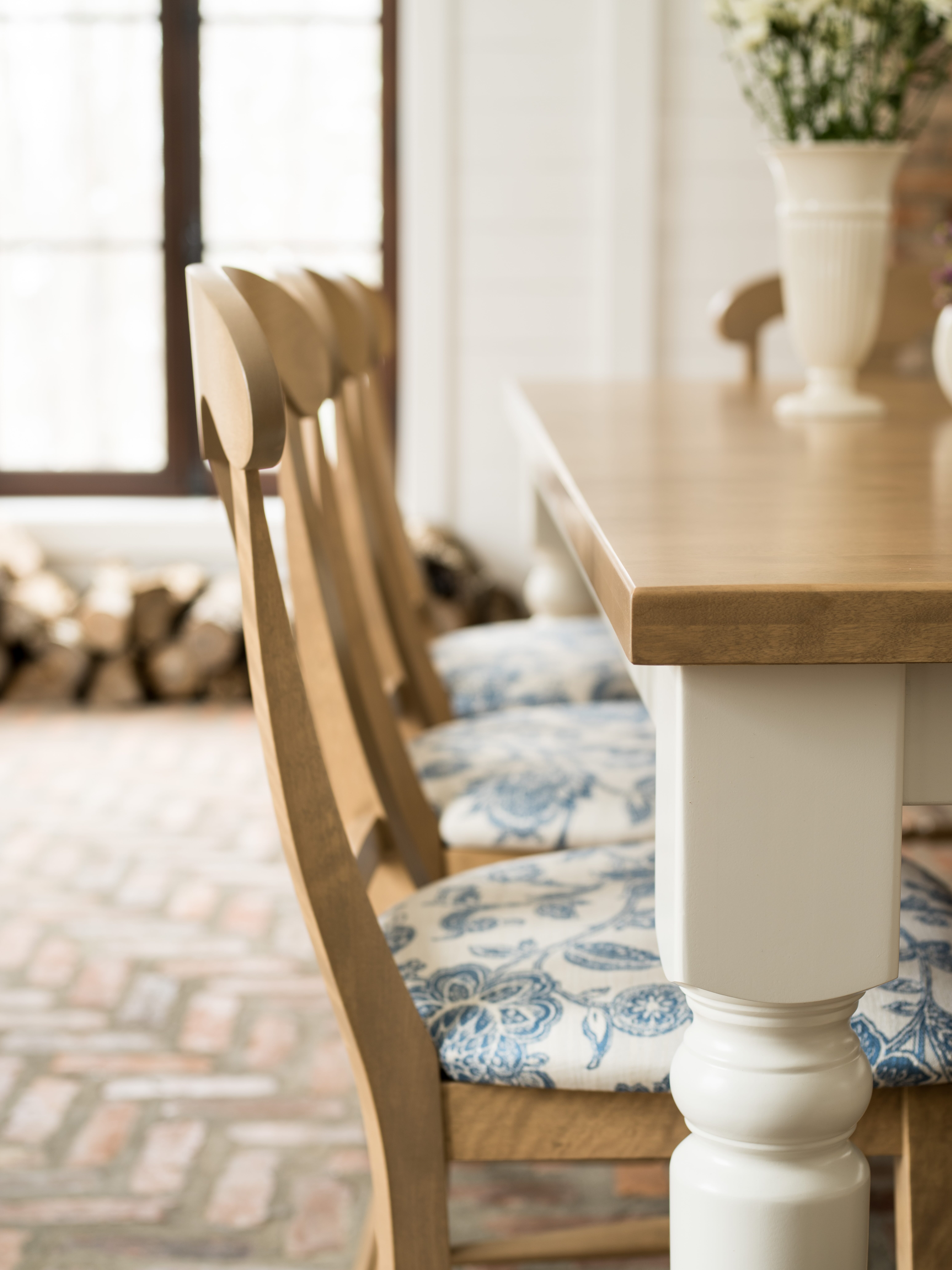 A family-owned company since 1982, Canadel offers "heirlooms in the making: furniture so well made you will be passing it on to your children who will then pass it on to theirs, keeping it all in the family." Canadel crafts every piece in North America using solid Canadian birch and, in some cases, globally sourced hevea hardwood, for the legs, aprons and bodies.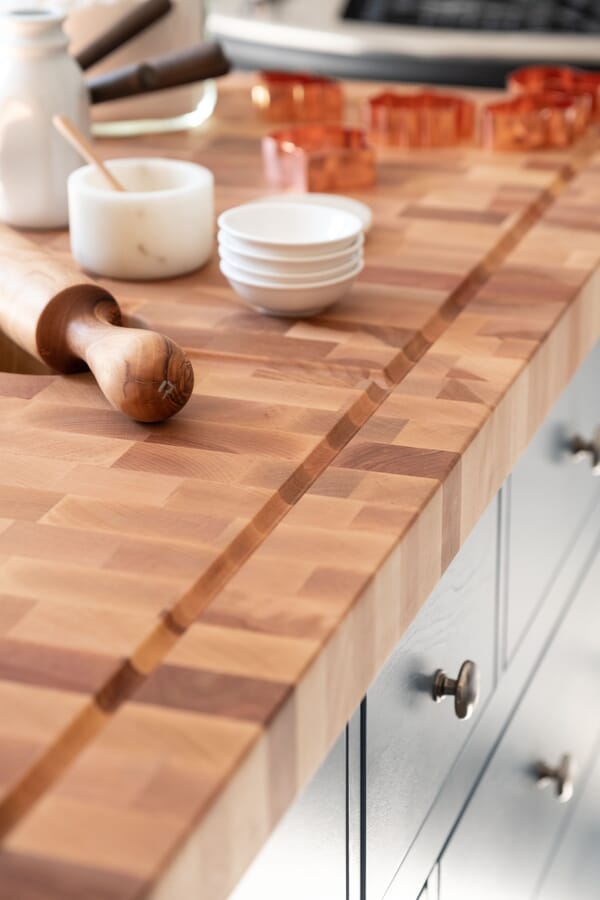 With Canadel, the options are virtually limitless, allowing you to create the custom dining table, chair, stool, or storage that fits your style and space perfectly. Depending on your style preferences, there are seven Canadel collections to choose from:
Canadel – Canadel's flagship collection comprises a wide range of heirlooms-in-the-making, from classic to contemporary to farmhouse chic.
Champlain – Inspired by early colonial craft techniques, the Champlain collection brings the rustic look into any space. Its refined lines and distressed finishes effortlessly evoke the charm of a country home.
Downtown – The Downtown collection walks a fine line between modern and contemporary, creating a timeless quality of sophistication. This is quality furniture that never goes out of style.
East Side – The East Side collection refines the loft/industrial aesthetic and makes it easy to stay on trend. The collection is inspired by the global feel of organic wood and sleek metal with a rustic finish.
Gourmet – Before creating the Gourmet collection, Canadel travelled the world for inspiration. The result is a friendly, global array of tables, chairs, buffets and much more.
Loft – Inspired by the factories and workshops of the industrial revolution, Canadel's Loft collection brings a cutting-edge style to any space. Birch wood with metal accents spell industrial chic.
Signature – Does your interior have unusual dimensions? Are you looking for quality furniture that's the perfect match for your surroundings? Canadel's Signature program has a solution that's made for you.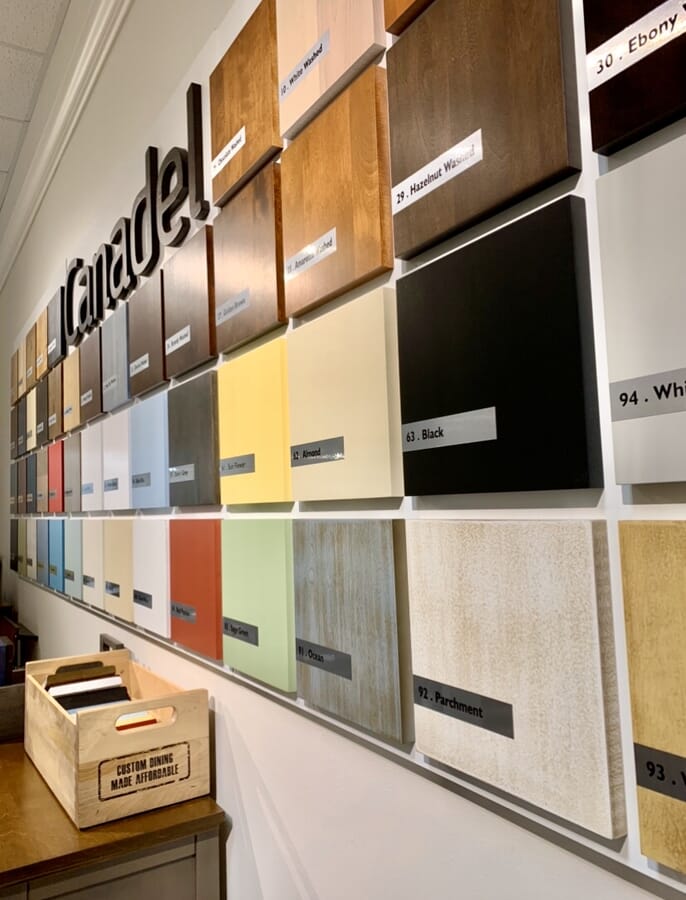 Every piece in the Canadel line is fully customizable. Depending on the piece you choose, you can select everything from table shape, base and edge to self-storing leaf options on rectangular tables, and chair style, fabric, and finish options. Our convenient Canadel UDesign link is an easy way to get started in creating your own custom creation, which you can then print out and bring to a WG&R Furniture store near you. Or visit any of our locations to walk through the UDesign link with a sales associate at our convenient in-store kiosks.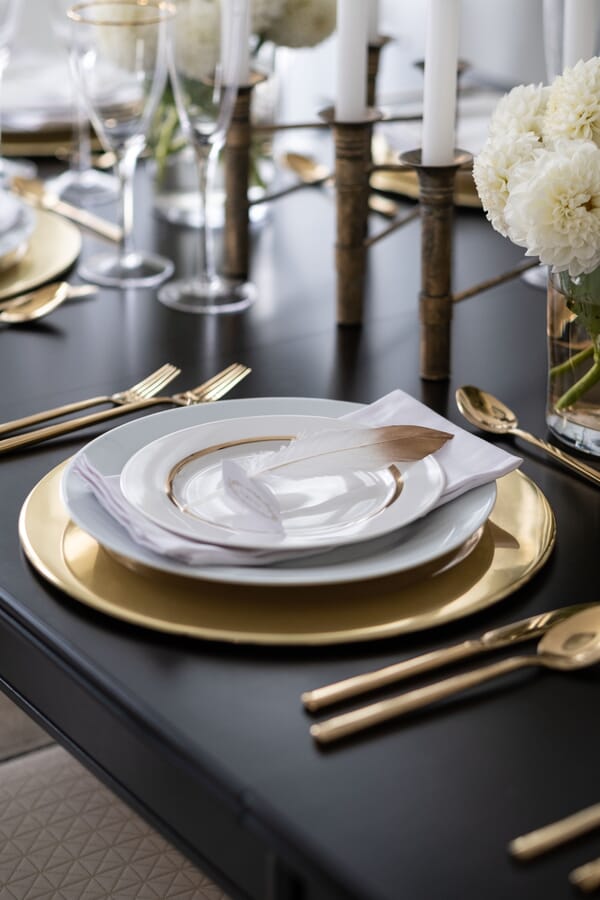 How to Care For Your Canadel
So how do you keep your Canadel pieces in heirloom-quality condition? Here are tips for caring for your furniture straight from Canadel's website.
GENERAL
To protect your furniture—while remaining comfortable—keep your home's relative humidity between 30 and 40 per cent.
Place furniture away from radiators, heating vents and wood‑burning stoves.
Make sure furniture is not exposed to direct sunlight, which may harm the finish.
When moving furniture, lift rather than dragging on the floor. Avoid cleaning your furniture with window-cleaning products, as the ammonia they contain will destroy the finish.
Maintaining your furniture is simple: all you need is a damp cloth. When cleaning a table that has a glass top, make sure the glass cleaning products do not come into contact with the wood pieces.
TABLES
Immediately wipe away any liquid spilled on a tabletop.
Store table leaves where conditions are similar to your table.
BUTCHER BLOCKS
A butcher block should be treated with food grade mineral oil on a regular basis.
TIPS
For any greasy stains: a mix of water and vinegar (50/50).
Clean Teflon glides from time to time.