With the start of another school year right around the corner, you have enough last-minute preparations to make and supplies to buy. And if you're one of the lucky ones who gets to furnish your own dorm room or apartment on top of it all, we're making it affordable and easy to head back to school in style.
From a twin size mattress at only $199 to a full-size sofa that conveniently comes in a box (!), here are our top back-to-school must-haves to help you study or relax all school year long.
Bensu Sofa in a Box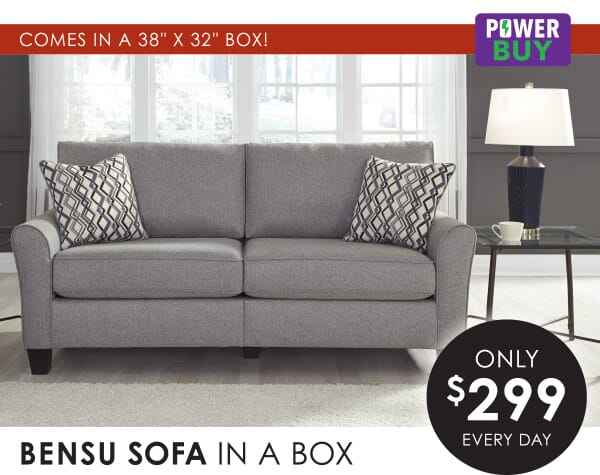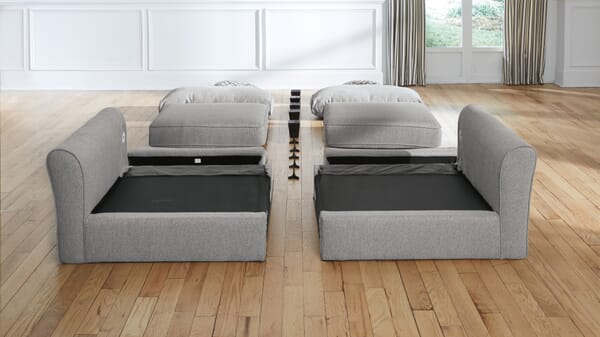 Mod and modular, the Bensu Sofa or Loveseat in steel gray delivers high style for a great value. Our first-ever sofa in a box, Bensu is easy and convenient to transport and set up! Watch the video here:
Phoebe Desk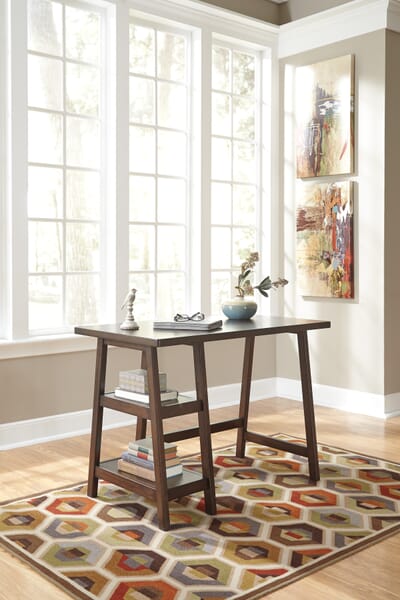 Looking to pack in maximum style with minimal fuss? Our Phoebe Desk stacks up as a great option if you're a bit short on space. Side-mounted shelves make it all the more fun and functional with a touch of asymmetry.
Retreat Twin Bed in a Box & Twin Foundation in a Box
Our Retreat twin bed in a box is easy to transport and set up! Simply bring it to your room, cut away the plastic wrap, and unroll. You'll be amazed at how it fully expands within minutes. And because you'll want a foundation too, our twin foundation also comes in a box and is an all-in-one support system that takes the place of an ordinary bed frame and box spring. The metal unit sets up quickly and without using any tools, providing a solid surface for your mattress.