We consider ourselves to be current with the latest trends, and we usually make it easy for you to visualize how it will look in your home with coordinating sets.  This works well because each piece in the group works together while providing something a little different so you don't end up with the matchy-matchy look.
But we also like to think outside of the box.  It often results in fun, unexpected, eclectic looks that are fashion-forward.  In order to maximize on this idea, we like to use our three "stores within a store" – WG&R Furniture, Avant Home, and August Haven – to create what we call brand entanglement sets.  Each store provides something a little different.  You get a wide range of styles in WG&R, a mid-century modern and contemporary angle in Avant Home, and transitional yet urban chic furnishings and accessories at August Haven.  By strategically utilizing the three, you can create something unique that is 100% you.
Our talented display team refreshes these brand entanglement sets about every three months, so be sure to look for them near the main entrance of our Green Bay location.  The results always inspire us to think outside the box – we hope they'll do the same for you!  Follow us on Facebook to stay up-to-date with our brand entanglement sets, new products, and promotions.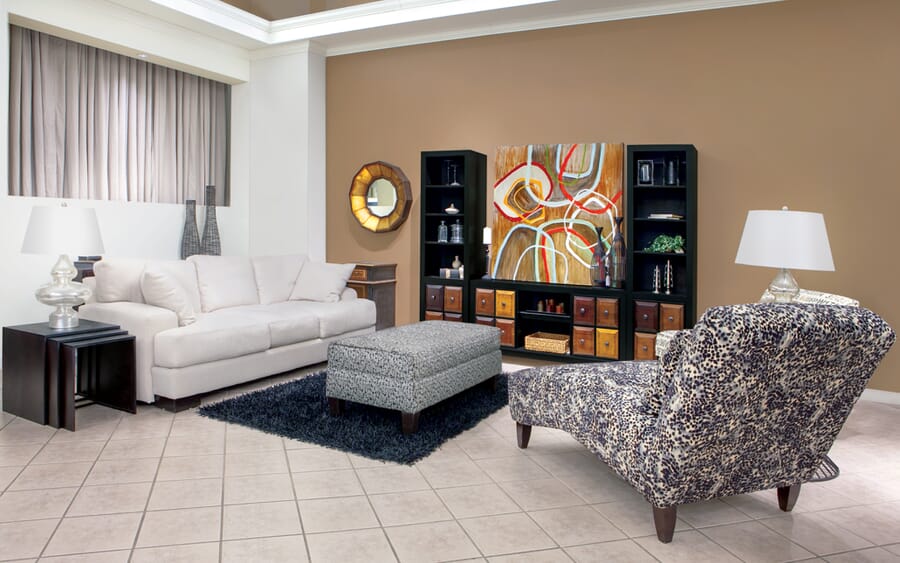 Products featured: Burton Cocktail Ottoman, Caci Rug, Popple Chaise, Flambeau Wall Unit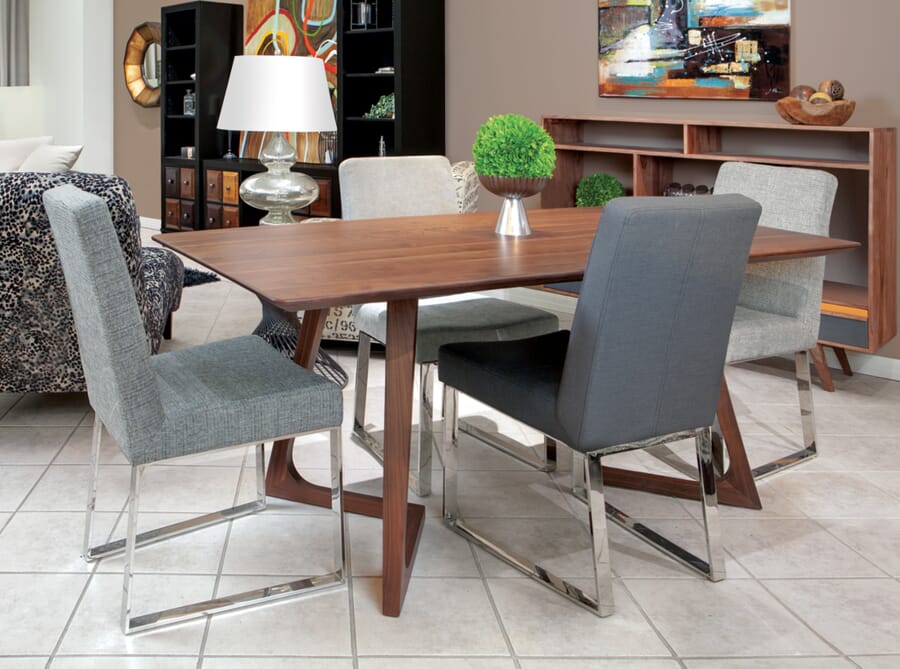 Products featured: Gordon Dining Table, Zeus Dining Chairs, Boxwood Ball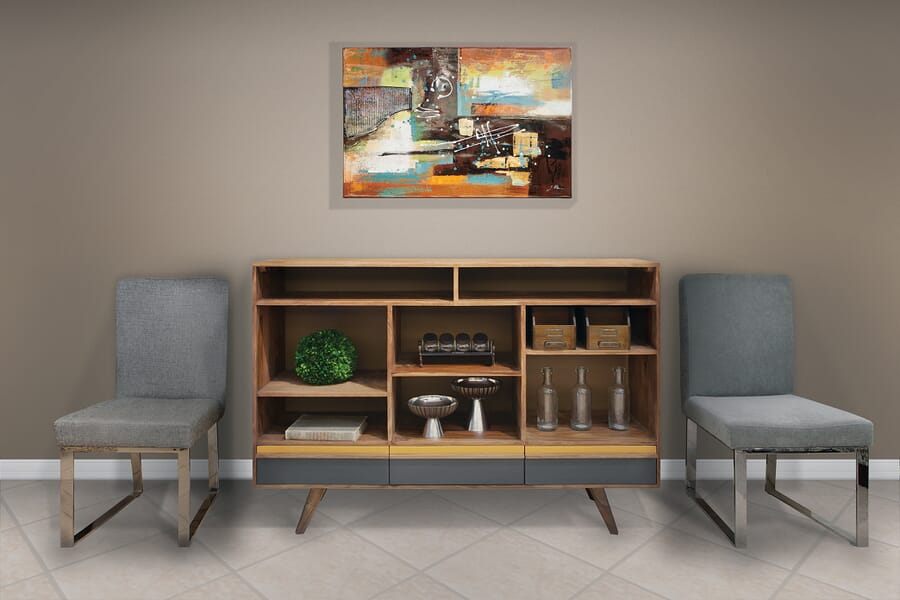 Products featured: Blythe Open Bookshelf, Zeus Dining Chairs, Accessories from August Haven