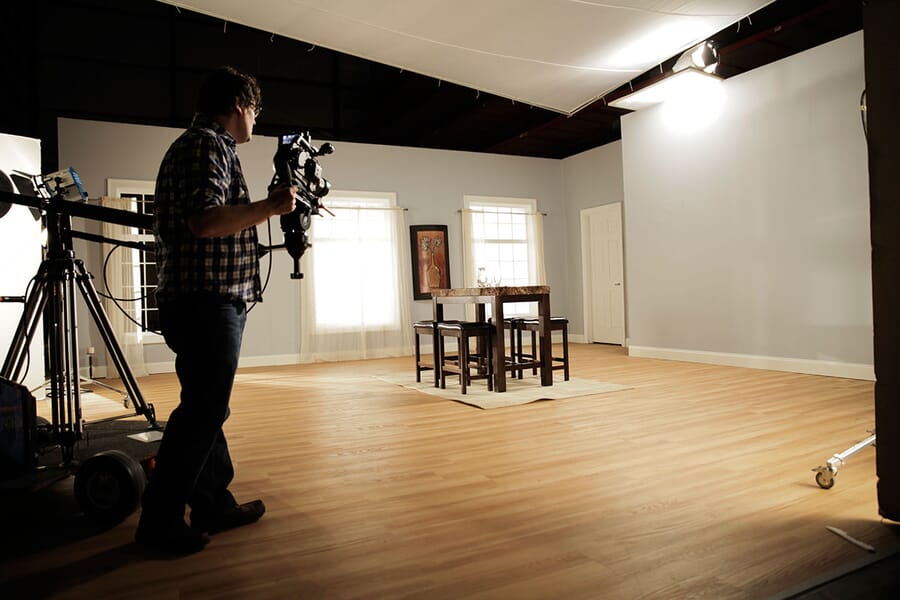 PixelMax Productions' Video Director, Dave, films a product for an upcoming television commercial in WG&R's in-house studio.
Did you know that WG&R Furniture has its own in-house advertising team? From photographing website product images to filming for television commercials on-location, PixelMax Productions is the small team of individuals who make everything happen behind the scenes. While many retailers depend on outside agencies to handle their advertising needs, WG&R employs a team of fewer than 10 individuals who work from the corporate office in Green Bay, Wisconsin. In doing so, WG&R is able to produce marketing materials with a consistent look, feel, and voice, while being able to react to quick turnaround times.
Depending on the person involved, a day's work could include:
Creating advertising materials to support an upcoming promotion
Writing television scripts
Recording products or local talent for television commercials
Photographing product images for the website
Planning and posting on social media
Photographing products on-location for upcoming promotions
Filming short videos for online distribution
Go behind the scenes and watch a day in the life of PixelMax Productions in this time-lapse video.