When it comes to choosing your perfect sofa style, how do you decide? With so many options, it can be overwhelming to narrow your search and find the right sofa for you. Whether you're driven by price, material, or style, we have a sofa that's just right for you. Here are some tips to get you started.
Style: Traditional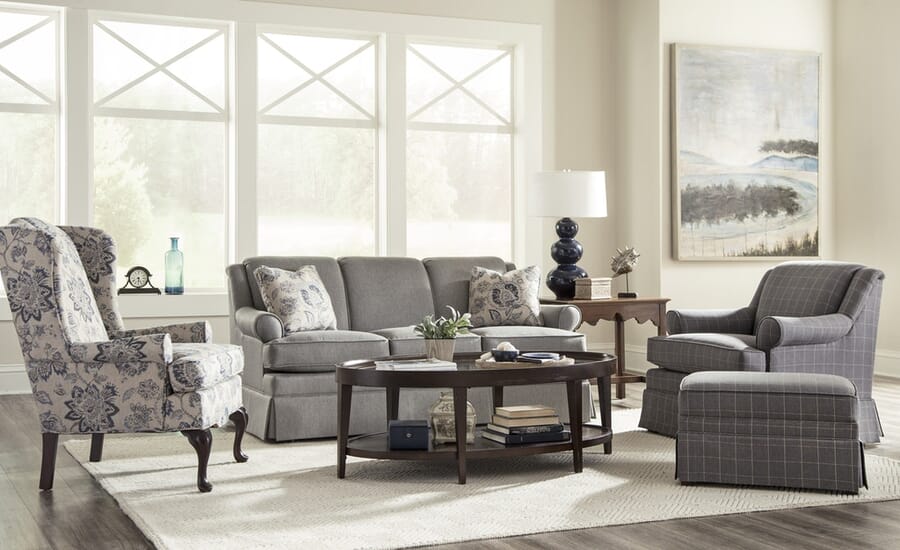 Comforting, classic, and consistent. If this sounds like you, your style may be traditional. Look for sofas that incorporate neutrals with small doses of classic patterns, like florals, plaids, or stripes. Wood accents and skirted details can also be present.

Style: Casual/Transitional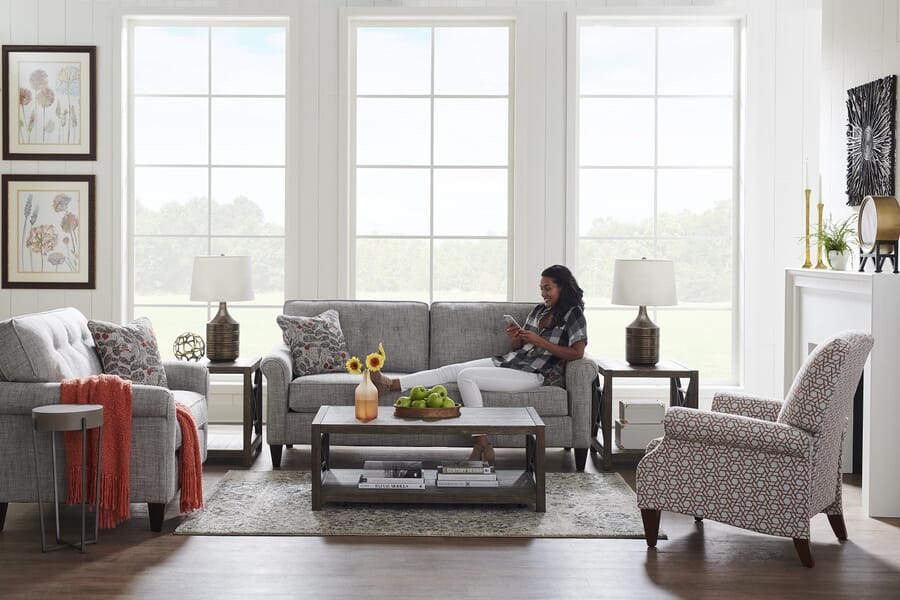 The best part about a casual sofa? It goes with just about anything. And as the most popular sofa style, it's easy to find a great selection, too. Practical, functional, durable, and offered in a wide variety of fabric and leather options, casual is a style that just about everyone can get on board with.

Style: Modern Contemporary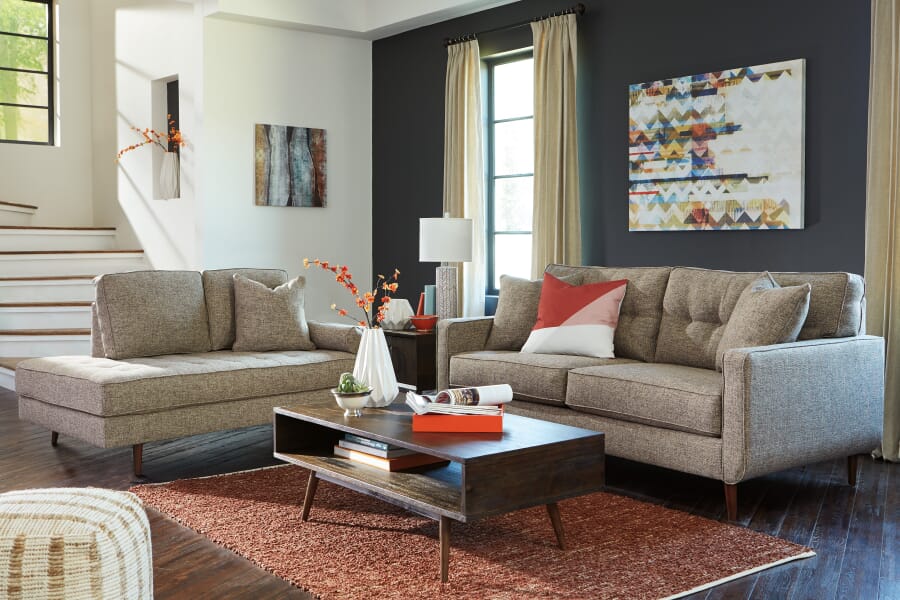 Defined by simplicity, contemporary style embraces clean lines and black, white, or gray palettes. Subtly sophisticated, tastefully textured, oh-so sleek, contemporary style pairs well with an edited selection of colorful accents.

Style: Sectionals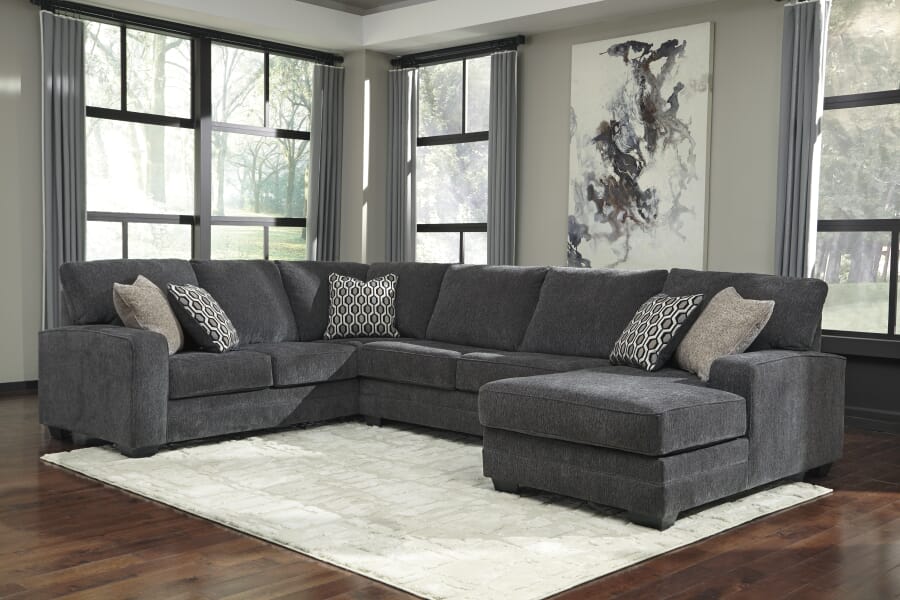 Your motto: the more the merrier. When you need room for the whole family, a sectional may be a better fit than the standard sofa. With roomy options in every configuration, there's sure to be a style that fits your space.
(Read our complete sectional style guide here)

Style: Sleepers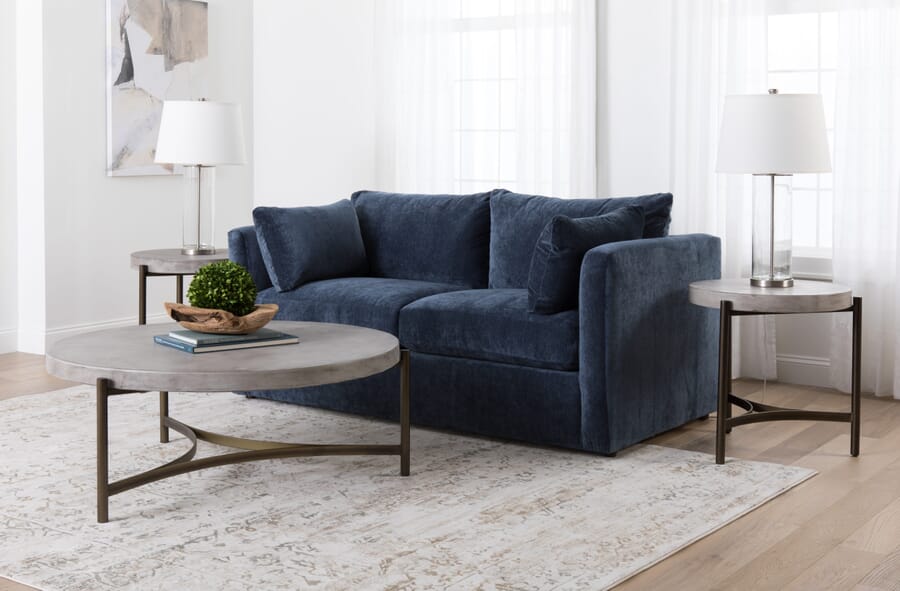 From the frequent hostess to the studio apartment dweller, a sleeper sofa is the most versatile style option. In one swift move, you can easily transform an unassuming sofa into a full-size sleeper sofa. And with plenty of color and custom order options available, it's easy to find a sleeper sofa that best suits your style.